Long-time Vancouver immigration lawyer has helped shape Canadian immigration policy and practice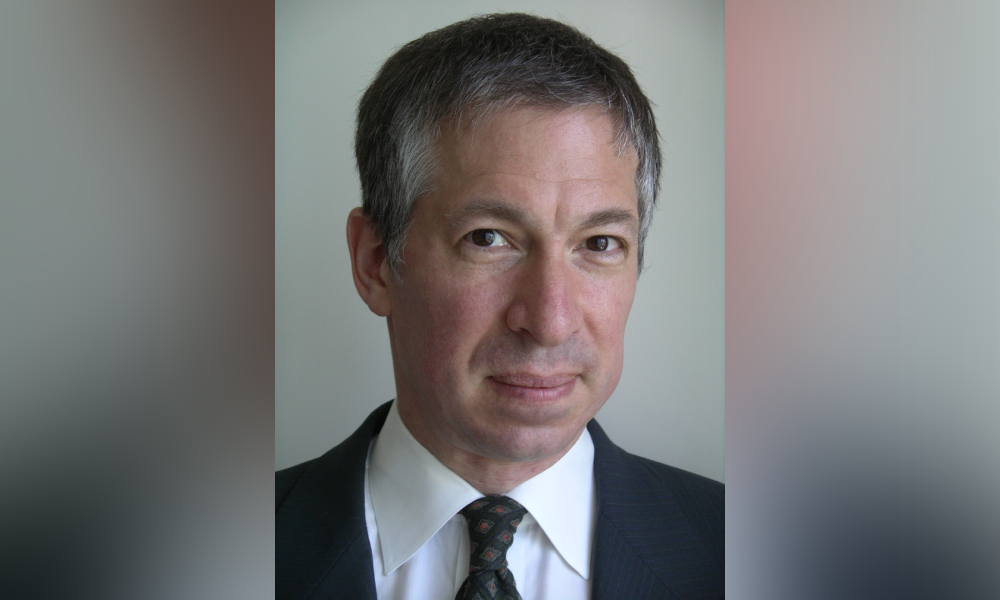 Among the keen legal eyes watching the case of Huawei executive Meng Wanzhou, under house arrest in her Vancouver mansion as her extradition hearings drag on, is immigration lawyer Richard Kurland.
He has no personal skin in this case and is not involved as a lawyer. Still, he certainly has many opinions on the complicated nature of the proceedings and the potential for political fallout.
"I've been an old China hand for decades," he says. Kurland adds that the reason he is attracted to details of the Meng case is that it is "at the nexus of the geopolitical issues between China, Canada and the United States – it's much more than an extradition matter."
Kurland is among the many lawyers still working today who appeared in the first edition of Lexpert's Canadian Legal Lexpert® Directory, which is now celebrating its first quarter-century with a 25th-anniversary edition.
He's made quite a splash in his long career. A 2020 Vancouver Sun article points out that Kurland has been "the lawyer for the lawyer of Edward Snowden," the American whistleblower; that he once represented militant Jewish nationalist Meir Kahane; that he brought together two clients who "brought down the communist government of Albania"; and that he publicly revealed the manual that showed Canadian officials were secretly opening citizens' mail. His immigration blog Lexbase is a must-read for many.
Kurland says the Meng case has "so many legal arguments that can be made" that it will potentially allow Meng ways of fighting the extradition process for years to come. "She is hoping that one of these arguments will stick," he says, including Charter breaches around unreasonable search and seizure violations.
"When you have an open wallet, you can hire a dream team of Canadian counsel. And these trained professionals will review every potential argument. That's what's been happening here."
While Meng's house arrest conditions are luxurious, Canadians Michael Spavor and Michael Kovrig languish in Chinese jails under allegations of spying that is part of political tit-for-tat and deteriorating relations between the two countries. They have been imprisoned since December 2018.
But evidence has come up in Meng's hearings arguing politically motivated charges are keeping the CFO detained.
The extradition case is based on allegations that the Huawei executive misled HSBC Bank about the telecom company's ties to Skycom Tech Co. Ltd., a company doing business in Iran, contrary to U.S. sanctions. Meng's defence has submitted evidence saying the U.S. premise for the extradition warrant against her is "manifestly unreliable." It argues that HSBC is a "sophisticated institution, acting in the full knowledge of Huawei's affiliates and their corporate history."
The Attorney General of Canada, arguing on behalf of the U.S., suggests HSBC would not have maintained Huawei as a client had it known about the true relationship between the Chinese telecom giant and Skycom. But documents provided by the defence indicate executives at the managing director level knew of the association for a long time. (The U.S. government distinguishes between "senior" executives, without knowledge, and "junior" employees who were aware of the situation.)
The Attorney General's office wants this evidence ruled inadmissible. But if Associate Chief Justice of B.C. Supreme Court Heather Holmes decides it is admissible, Justice Minister David Lametti could take another look at this case and determine whether he should withdraw his authority to proceed. Kurland says this is within the power of the Attorney General, and could provide a chance to negotiate with the Chinese government about the fate of the two Michaels.
Under the Biden administration, might also be interested in working out some deal whereby Meng admits some guilt, and Kurland notes that HSBC has already agreed to remove its retail operations out of the U.S.
"It's a fluid situation," says Kurland, noting that Washington must keep an eye on the future conduct of corporations and entities from China and might want to proceed slowly in working out a deal with Meng and Huawei so as not to set a bad precedent.
While many in Canada argue that working out an exchange for Meng and the two Michaels would give legitimacy to China's tactics, the possibility of seeing the two Canadians released could play well politically, especially with a federal election this fall a strong possibility.
"What looks better: the two sitting in prison in China, or the Prime Minister meeting them at the airport when they are brought home?" Kurland asks, while making it clear he is not in China's or Huawei's pockets.
The Meng case is just one of the areas of immigration that the 63-year-old Kurland has been watching, using what he has learned in a career that spans close to four decades.
He has often been instrumental in shaping Canadian immigration policy. A native of Montreal who moved to Vancouver in the 1990s, Kurland lobbied Quebec politicians to start an immigrant investor program, which has brought many wealthy foreigners to Canada.
The lawyer was also key in moving international students to the front of the line for permanent resident status, giving citizenship to children whose parents cannot obtain it, and requiring would-be immigrants to file three income tax statements here before getting approval.
Kurland says that immigration policy in Canada has been a "fast-changing" area, thanks to its high-profile and often political nature. "Political attention has historically attached itself to immigration issues, so it is in a constant state of flux, with changing rules, policies and regulations."
He points out that over the decades, Canada has modified the immigration selection system from a "check-the-box" process of meeting specific criteria to a "goldfish bowl" approach that more reflects the type of human capital that Canada is looking for.
What this means, in practice, he says, is that those wanting to come to Canada typically come here for a temporary purpose – work or study – and put down roots by finding employment. "So in this goldfish bowl approach, each fish is assigned a certain number of points," he says, and the highest-scoring fish – those with the most human capital – chosen for permanent residency.
Kurland says this approach has generally meant better outcomes than those who came to Canada under the check-the-box method. There are fewer integration issues in finding a job, housing and fitting into the community.
He also notes that provinces have much more control over the type of new Canadians they are looking for in the economic class, a significant change from the past. "So if the province of British Columbia prefers entry level skills, let's say to work in food processing plants, that's a regional choice, so our immigration model now builds in flexibility," he says. "We can cream off the top scoring candidates under the human capital model, but we also let provinces choose more of the skills they are looking for in immigrants."
Another change Kurland acknowledges and approves of is how "the system has become less based on paper, more on email and other ways of sharing information electronically."
Not only is there "a cascade" of potential savings, it improves efficiency and productivity "by not having to ship paper around the planet." While this transformation was happening well before COVID-19, Kurland says the pandemic has undoubtedly accelerated the trend.
He also points out significant electronic upgrades to the immigration functions of government had a head start with Canada's decision to take in tens of thousands of Syrian refugees within a very tight deadline.
While specific aspects of immigration law have changed over the decades, Kurland says the needed skill set hasn't changed: an understanding of government public policy and the desire and knowledge to meet clients' needs.
He adds it is an "honour and a pleasure" to be involved in an area of law that has changed the lives of so many people.
"Whether at the policy level or the client level, I've received much satisfaction," he says. "And that is what it is all about."