Firm works with insurance firms, lawyers to investigate complex large-loss cases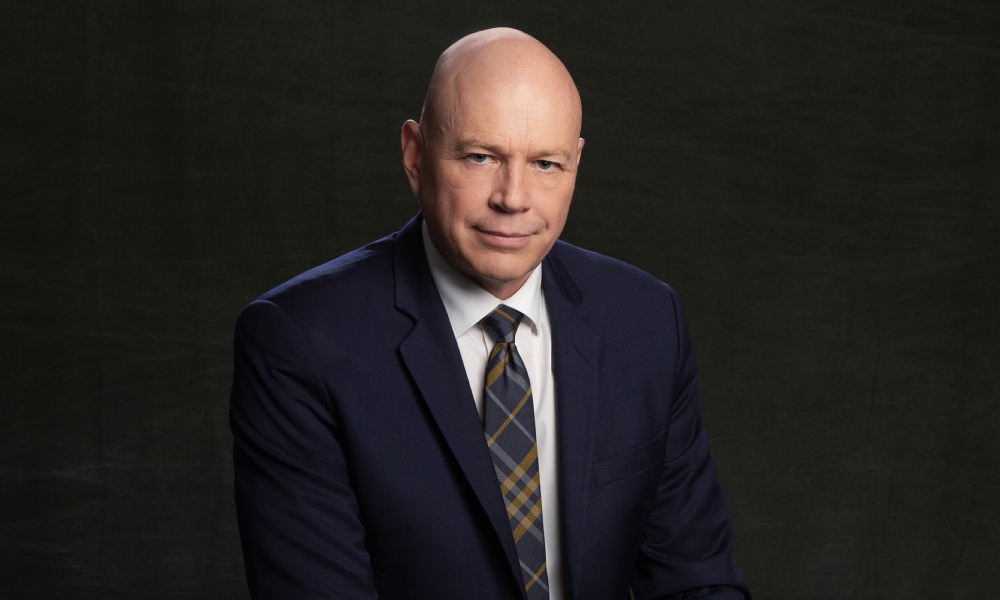 Forensic engineering giant Haag Global is establishing a Canadian presence with the opening of Canadian headquarters in Toronto.
Chris Giffin, CEO of newly formed Haag Canada, says by joining U.S.-based Haag Global to expand its reach into Canada, he will be able to usher in the resources and experience that Haag has developed during its almost 100 years of assessing complex losses in some of the most litigious markets in the world.
"The world is getting more complex, so when losses occur, they are bigger, and the causes often relate to a number of contributing factors that come together in a way nobody expected," Giffin says. "That requires a multidisciplinary approach to identifying all the causes."
He adds a "significant need" exists within the complex and large-loss engineering space in Canada.
Haag Canada sees itself as providing the Canadian insurance industry, and the lawyers who work in this area of the law, with a "vital support resource to tackle difficult projects," Giffin says. It also prides itself on having specialized experts whose members don't have any conflict of interest and can impartially assess the manufacture, design or maintenance of machines and circumstances associated with large insurance losses.
Specifically, Haag Canada's services include loss remediation and mitigation, physical damage quantification and appraisal, and risk and project management. It has expertise in cranes and aerial lifts, heavy equipment, construction, natural catastrophes, infrastructure, and environmental health and safety.
Giffin, who headed his own consultancy firm for more than 16 years, says it is a "great time" to launch Haag in Canada, with demand for these types of services growing at a fast pace.
The Canadian market isn't necessarily capable of supporting the high number of multidisciplinary experts needed to investigate large complex insurance loss cases. So being able to access the expertise of a global giant such as Haag in Canada will give the firm a leg up in meeting the needs of legal and insurance clients.
Haag is no stranger to the Canadian market, Giffin says. The firm has been conducting large-loss investigations in Canada for more than 20 years. Canadians have also enrolled in Haag Education services since 2013, providing a high level of education and certification in building envelope inspection and damage assessment.
Giffin says that while lawyers who deal with personal injury and residential losses are generally well served by existing forensic engineering providers in Canada, there is less litigation support for the complex/large loss market. He adds that as commercial losses continue to grow in scale and complexity, "so does the need for sophisticated forensic engineering resources"
He adds that forensic engineers differ from traditional, non-forensic engineers in some fundamental ways. For example, forensic engineers have substantial training in and a strong understanding of civil procedure rules, such as the duties of an expert witness or evidence handling protocols. They can also understand nuances in legal procedures, and they can communicate their findings with clear, concise reporting using layperson's terms.
"Bias creep" when providing that expertise is another area that Giffin takes very seriously. He says that while the experts he hires come out of industry, they no longer have constraints or conflicts of interest and can impartially share their expertise. As well, Giffin says that much of the knowledge and testimony that he and his experts provide is "peer reviewed," as a check on bias and a second set of eyes to maintain independence.
Giffin also points out that he is as willing to work for the "other side" in a case involving a long-time client. "We are not beholden to particular clients, and we don't work only on behalf of defense clients or plaintiff clients, which a lot of experts do," he says.
"That's when you become unintentionally biased, because if you are always working on one side, you can gravitate to only taking positions that are supportive of that view."