DBplus rolled out to the legal community in summer of 2020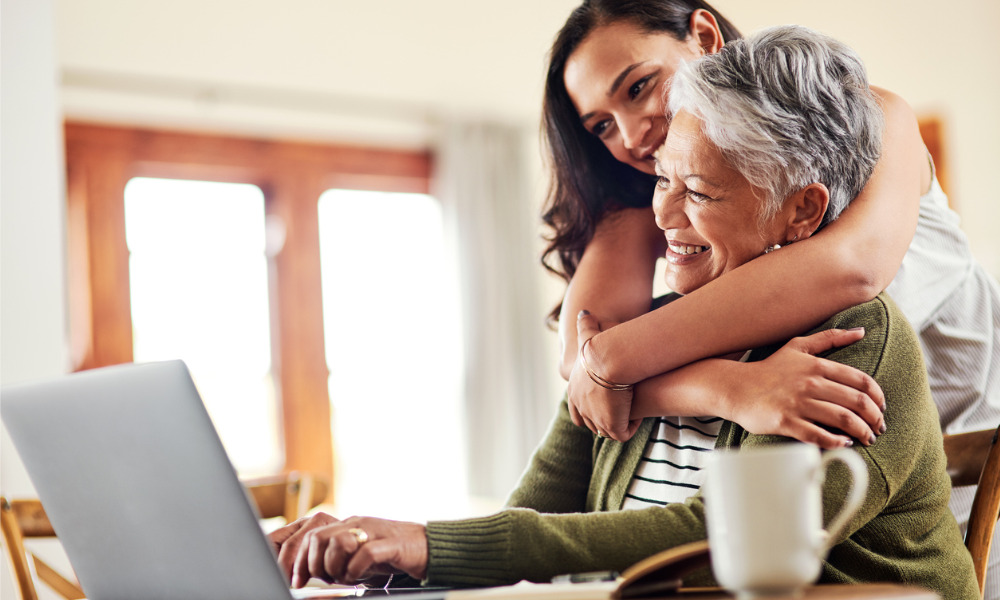 Sponsored article
Defined benefit pension plans are often referred to as the gold standard of retirement income, but unfortunately they're increasingly harder to come by. According to a 2018 prediction by Frederic Vetesse, actuary and author of two retirement books, "there will be fewer than half a million active DB members remaining in the private sector by 2026. This translates into 3% or less of the private sector work force."
DB plans top the list for good reason. In addition to guaranteed retirement income for life, they can offer early retirement options, inflation protection, no-cost survivor benefits, no stress of making investment decisions and retirement income is not impacted by market volatility. However, these plans are becoming more and more rare — to the point that employees under the age of 50 don't recognize their value. Growing up, Dawn Marchand's mother was a teacher and her father was a federal government employee and she's witnessed first hand what their DB pensions do for their financial wellbeing.
"I see them now, they're set for life — the money keeps coming in and they'll never outlive it," Marchand, president and CEO of Lawyers Financial, says.
Other retirement savings options, such as defined contribution or group RRSP plans, aren't as strong — retirement payouts are a question mark, people must save more to retire early, there's no inflation protection, members face investment volatility of outliving their savings and have to make difficult decisions both before and during retirement.
The fact is only around 10% of defined contribution or RRSP participants are able to achieve the rates of returns equal to or greater than those realized by a professional investment manager in a defined benefit pension plan. According to The Value of a Good Pension, a 2018 study by the Healthcare of Ontario Pension Plan, NIA and Common Wealth, the expected payout for each dollar contributed is much higher with a modern DB plan — $5.32 — compared to an individual RRSP — $1.70 — or even a large DC plan — $2.58.
Along with most of Canada's businesses, it's unrealistic to expect individual law firms, regardless of their size, to assume the financial, demographic, fiduciary and administrative risks associated with DB plans. Fortunately, there is a new option available in the retirement plan marketplace that puts the golden DB plan back within reach: DBplus, a modern defined benefit pension plan open to employers who offer no pension currently, or who would like to transition from a group RRSP or existing DC pension. The Colleges of Applied Arts and Technology (CAAT) introduced it in 2018 and Lawyers Financial partnered with them to offer the "turnkey" solution to law firms of all sizes, from sole practitioners to Canada's largest firms. DBplus, which rolled out to the legal community in summer of 2020, eliminates funding and fiduciary risks for employers and creates a reliable retirement pension income for lawyers and staff, which is win-win.
Lawyers Financial found most law firms do not offer pension plans period, and it was an area they needed to address for the legal community as there are consequences to that decision for the firms, including higher benefits costs, such as disability, lower engagement and reduced productivity. Just over half — 51% — of Canadians report stress about retirement planning has a medium-to-high negative impact on their work and 60% say it has a negative impact on their health, according to the Canadian Public Pension Leadership Council. More alarmingly, the Canadian Payroll Association found 72% of Canadians have saved 25% or less of the amount they feel they need to retire.
"Law firms that are truly invested in their employees' financial wellbeing will look at offering a defined benefit plan as a significant differentiator," Marchand says. "Knowing they can give employees predictable and guaranteed income for life without really any effort on the law firm's part — that's a game changer."
To learn more about DBplus, sign up for Lawyers Financial's upcoming webinar.