Lawyers share tips for general counsel to avoid legal landmines as they plan a safe return to office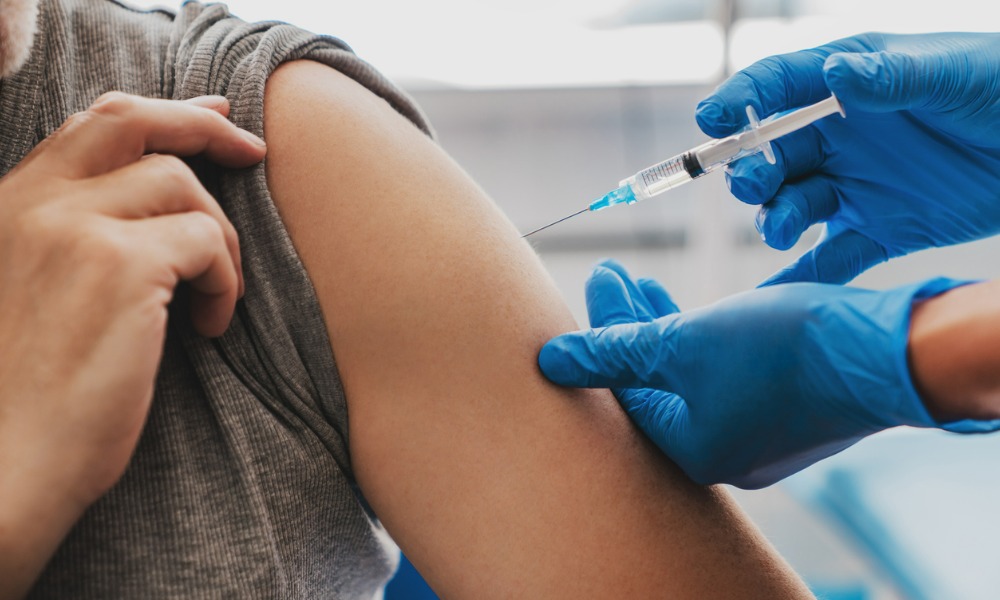 Vaccination policies are a hot topic as the summer draws to a close and many employers plan a strategy for returning safely to the workplace after many months of remote work. While most employers have been playing it safe by simply encouraging staff to be fully vaccinated and perhaps asking them to voluntarily disclose their vaccination status before returning to in-person work, we are beginning to see a shift as some employers are starting to implement mandatory COVID vaccination policies, raising a host of legal considerations.
"In my view, an employer can require mandatory vaccinations, subject to balancing various legal obligations and duties," said Heather Cameron, partner in the employment and labour group at the Ottawa office of Norton Rose Fulbright LLP, who spoke during a recent webinar.
As children across Canada prepare to return to school soon – many of them too young to be vaccinated – and cases of the highly contagious Delta variant begin to climb, a shift towards tougher policies is beginning to emerge. Vaccination passports were announced in Quebec which will apply to members of the public wishing to access certain non-essential activities, starting in September. Meanwhile the federal government announced a plan to make vaccination policies mandatory.
"Employers have an obligation to take every reasonable step in the circumstances to protect the health and safety of their employees," said Cameron during the webinar, Return to the Workplace, which was hosted by Norton Rose Fulbright. An assessment should be conducted to study data, public health guidance, the nature of the workplace and the exposure risks, in Cameron's view. If employees are required to interact with vulnerable people for example, employers may be justified in implementing a mandatory vaccination policy, she said.
Cameron recommends that employers do not set their COVID polices in stone as the situation changes daily and data is frequently updated.
Consideration of human rights is critical to ensure that accommodations are being made for employees who cannot be vaccinated. Employees who are unable to be vaccinated due to protected human rights grounds such as a disability, or a religious objection, for example, are entitled to accommodation, although the employer does have the right to request proof of such limitations, Cameron said. In some cases, the employee may be accommodated to continue working remotely.
"Never forget that a leave without pay is a possible accommodation and doesn't have to be indefinite," added Cameron.
Privacy has also been top of mind for employers throughout the pandemic and continues to keep general counsel and HR managers up at night as they prepare a return-to-work strategy. Organizations that have multi-jurisdictional operations may be getting conflicting guidance in terms of how to approach privacy, further adding to the challenges.
One major concern is that many organizations are using third-party applications to gather health data on their employees, and this application may not have been through a privacy impact assessment, warned Imran Ahmad, partner, Canadian head of technology, and co-chair of data protection, privacy & cybersecurity at Norton Rose Fulbright.
Speaking during the webinar, Ahmad said: "It is important to make sure that contractually, you're understanding the kind of risk you may be taking on when you're onboarding these kind of tools. So that means making sure you understand what kind of data they're collecting, where they're keeping it, and how they're keeping it."
Ahmad and his team have been working with clients on examining their data retention policies, to ensure they are fully protected with regard to collecting and holding such data, and that they are implementing best practices from a privacy standpoint.
"A lot of our clients are asking to have a standalone policy during this COVID period related to privacy of employment information, so they're actually crafting a carve-out because it's something so specific and so unique, you can't just have one size fits all," said Ahmad.
General counsel should ensure there is flexibility in their return-to-office policies while simultaneously ensuring consistency around rules and expectations, according to Jeff Landmann, partner in the employment and labour group at Norton Rose Fulbright's Calgary office. Regular communication with employees is key to ensure they know what to expect, and to keep them informed of any time limits on new policies.
"When you're communicating, you're also potentially insulated against some risk by providing notice, if there are changes to the workplace and the underlying employment contracts," said Landmann, who also spoke during the webinar.
Employers may wish to consider flexibility as a currency, Landmann suggested.
"While you may not be able to replicate some of the flexibility that is more easily seen now with office workers who are working at home, is there some value in potentially exploring flexibility and what that might look like even in the context of employees who don't have the remote option available to them in the same way?" said Landmann.
Flexibility will also be critical for general counsel in the weeks ahead as they navigate the return to offices and a potential fourth wave.
"What we keep seeing over and over again is that things can change on a dime, new variants can emerge on a dime, schools can be opened, schools can be shut down. All of that is going to require flexibility," said Cameron during the webinar. "Employers are going to see a lot of requests for ad hoc accommodations when kids are kept out of school because they have runny noses or coughs or public health guidance changes, so flexibility is important to really help your employees."