Pandemic highlights need for free flow of accurate health information, groups say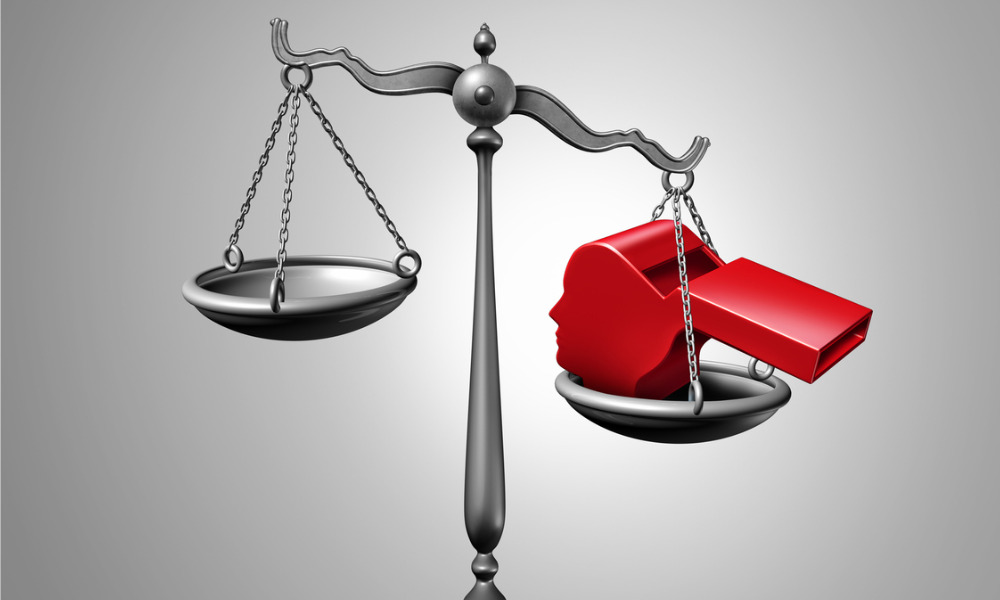 Whistleblowers exposing misconduct arising as a result of the COVID-19 crisis deserve stronger protections from governments around the world, said a joint statement signed by an international collection of transparency and free-expression advocacy groups.
Over 40 signatories, including the International Bar Association's Legal Policy and Research Unit, called for global public authorities and institutions to protect whistleblowers. They then called on the public to do its part by ensuring that public and private institutions alike exercise accountability and respect human rights.
"The COVID-19 pandemic brings into stark relief the importance of accountability and the need for regular and reliable information from our public institutions and our leaders," said the statement. "The people of every affected country need to know the truth about the spread of the disease both locally and internationally in order to respond effectively and help protect their communities."
According to the statement, whistleblowers serve the important role of uncovering wrongdoings and mismanagement during these times, especially when many democratic assemblies around the world have already been suspended, and there is consequently an increased risk of abuse or overreach.
In effect, these whistleblowers are not only helping to avoid "major disasters" but are also helping to minimize the negative impact of such misconduct on the general public and on the minorities and marginalized communities who are disproportionately affected by the pandemic, said the statement.
The statement emphasizes that the protection of such whistleblowers is particularly critical given that abuses have already been reported across the globe, such as restrictions on the rights to free expression and access to information, breaches in health and safety law and labour law, unfair competition and other illegal market practices and violations of privacy arising from the adoption of digital tracking technologies by governments.
"When decisions are taken in emergency conditions, often away from democratic scrutiny, whistleblowers can play a vital early-warning role," said the statement. "They are the corrective fail-safe mechanism in any society, especially in an international health crisis when the public's right to know can have life-or-death implications."