Canadian Lawyer webinar panel will examine legal risks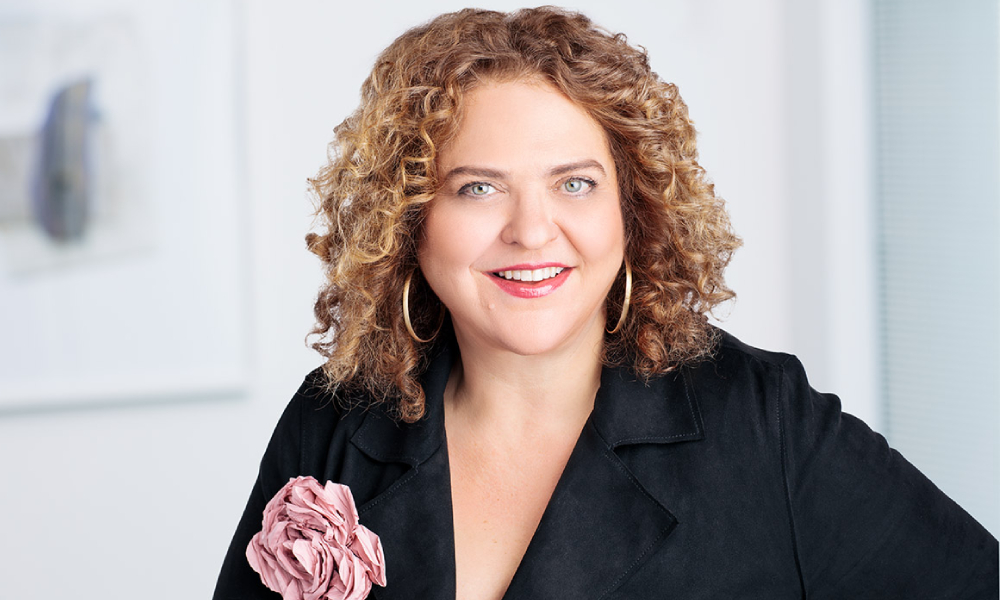 Employers have learned a lot from the early days of the COVID-19 pandemic and are much better at ensuring a safe workplace. Still, the need for vigilance will continue even as vaccination programs ramp up, says Melanie Samuels, a partner with Singleton Urquhart Reynolds Vogel in Vancouver.
"Of course, everyone is exhausted by the pandemic a year later," Samuels says. "But I think both employers and employees have settled into a routine where for the most part, they have created a safe and healthy workplace."
Most employers have been relatively accommodating when it comes to letting people work remotely when that is possible. And when working from home is not possible, employers have established appropriate occupational health and safety protocols, "so that only where there is an extreme situation where a person might feel unsafe."
"There was a lot more reporting of infractions in the beginning, but I believe there is less fear of COVID-19 on the part of both employers and employees."
Samuels also says that employers who are not being as vigilant as they could also risk "public shaming" if any issues surrounding workplace pandemic protocols escalate.
Samuels is one of several speakers who will be part of the webinar COVID Outbreaks in the Workplace – A Legal Guide for Employers, on March 24 12 pm ET. Other panellists include Jonathan Borrelli of Keyser Mason Ball LLP, Jennifer Wiegele of Mathews, Dinsdale & Clark LLP and Joseph Cohen-Lyons, Senior Associate, Norton Rose Fulbright Canada LLP.
When there is an outbreak in the workplace, Samuels says there is a "fine balance" between informing employees and respecting employees' privacy who have tested positive for COVID-19.
Most employers in this situation informed employees when these outbreaks happen. They may also provide details on where that person worked and when they were last there — often to the point, Samuels says, where "people can guess who it is." However, to name that person without their consent would go against privacy laws.
Samuels says she had COVID-19 very early on in the pandemic (before the global pandemic declaration) following travel to Europe. She went into the office with "just few sniffles" and colleagues told her to get tested. "It was so early on, I wondered if anyone would actually test me, given my mild systems," she says "Luckily, my doctor did arrange to have me tested, but the tests took nine days to come back."
Today, the protocols for testing and self-isolating are much clearer. "We have come a long way from where we were in the beginning to where we are now." Samuels says there is much more acceptance that most people who have contracted the virus have behaved responsibly in social distancing.
"I don't think there is any shame as there may have been at the beginning when people didn't know what caused it and how people were getting it and why some were more susceptible than others, and the fact that there are so many different variations."
Asked about the recent closure of an Amazon distribution centre in Brampton, Ontario, Samuels says she doesn't know a lot about the specifics, but it is being closed "out of abundance of caution." Employees are self-isolating at home until March 27.
With more than 600 COVID-19 cases out of 5,000 employees in the last six months related to the distribution centre, Peel Region health authorities felt it was essential to close the facility and examine protocol improvements. Amazon says it is considering appealing the decision, saying it follows strict protocols, but is paying the employees while they are not working.
"You have to go with the greater good right now," Samuels says.
As for the vaccination rollout and whether this will lead to the implementation of "vaccine passports," Samuels admits there might be a few "uncomfortable months" where some people have received at least their first shot and others have not.
While the idea of having such certificates would help ensure a workplace is safe, it could also discriminate against those who haven't been able to get their shot.
"We're in uncharted territory here, the intersection of public health and employment law."
Samuels says employers can't discriminate against an employee for not taking the vaccine, at least in their employment status. However, she sees a scenario where those who have not vaccinated for whatever reason may not be able to do certain things, especially if it means mingling with others.
"Perhaps some employees might miss out on some job assignments, or sales calls, if they are not vaccinated, or it might be more about be reassigned to duties with less contact with others."