The addiction might one day be considered disability, says lawyer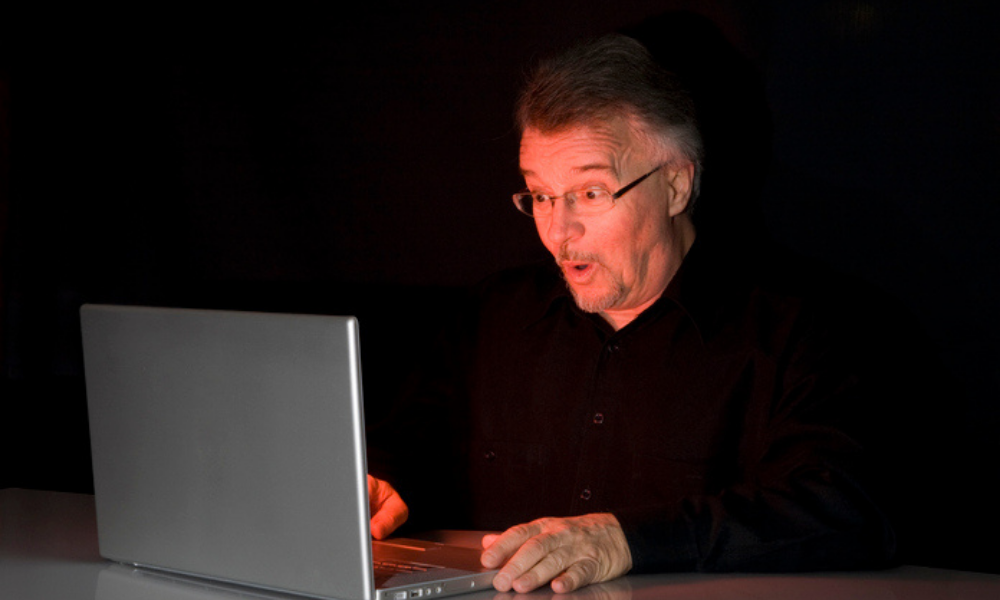 With news recently that a British MP resigned after he admitted to looking at pornographic web sites while actually sitting in parliament, the issue of adult entertainment while on the job has come roaring back into headlines.
Neil Parish, chairman of the House's Environment, Food and Rural Affairs Committee, said he came upon a porn site and watched it for "a bit." "My biggest crime is that on another occasion, I went in a second time," he told the BBC. "And that was deliberate."
While his case could probably be considered unique, what about for regular, non-political employees, could they be dismissed on the spot for doing the same thing?
"The courts are going to have a lot more sympathy for a 20-year employee who's messed up once, they've got a clean record otherwise, than someone who's only been there for a few months and they've had a couple of warnings and maybe have some other issues," says Jim Anstey, lawyer at Nelligan O'Brien Payne in Ottawa.
But in another case, an employee was awarded damages after his employer caught him storing pornographic images on a company computer but this was complicated due to the way in which his dismissal was handled.
The court dismissed the company's claim and awarded the employee $14,583.33 in damages for wrongful dismissal and forgave a loan.
In this case, Tagg Industries v. Rieder, the company hired an employee, provided him with a $40,000 loan that would have been forgiven months later, in lieu of a $40,000 bonus.
On Dec. 4, 2015, the employee was fired. Tagg alleged that it dismissed Rieder for cause as a result of him deleting proprietary information from and storing pornography on a company laptop and misrepresenting his previous work title, responsibilities and salary in addition to not performing his work satisfactorily.
However, the employer didn't provide the correct information in the termination letter and the allegations of porn storage were merely hearsay and not backed up by any hard evidence.
Surfing at work
In a 2014 case, a worker had used company computers to look at porn during his work shifts, which were nights and generally unsupervised.
The 10-year employee, a care aide was found to have spent hundreds of hours surfing various web sites and even visiting dating service sites and receiving emails from it.
In his testimony at the arbitration, he claimed a novel defense.
"What made the decision more interesting and entertaining was the fact it related to a relatively new form of disability for which accommodation was requested: addiction to internet pornography," writes Stuart Rudner of Rudner Law.
"In this case, the issue was complicated by the fact the individual claimed to suffer from a disability. Specifically, he claimed he could not control himself and was effectively addicted to internet pornography," says Rudner.
The court upheld the dismissal and said that this type of medical condition is not yet established as valid.
However, in a later case, another lawyer argued that at some point, this might become a legitimate disability.
"Some arbitrators have suggested that with proper expert opinion to support the argument, they could conclude that pornography addiction is a disability. Employers should be sure to properly consider the possibility of a pornography addiction before taking any significant disciplinary steps," says Maddie Axelrod, in an post for Borden Ladner Gervais.
The issue might be more widespread than previously thought, according to a story done by QMI Agency and reported by the Toronto Star back in 2014, as inappropriate internet use in the Public Works and Government Services Canada workplace showed around 24 civil servants had been reprimanded for circulating untoward material.
Another employee was reported as "literally spending his days" viewing erotic material on his work computer, under the noses of oblivious human resources teams.
One employee at the Canada Border Services Agency reprimanded in 2010 used his work computer to try to get dates with women by sending sexual messages. The internet privileges of another government employee were stripped and his desk moved to be supervised after he spent five hours a day visiting and downloading pornography.
'Porn Friday'
And another famous workplace in New Zealand was also placed under the not-so-flattering spotlight in 2020, when allegations of bullying, sexual harassment, and the circulation of pornography were made public by 1 NEWS, a TV station in Auckland.
Weta Digital, the digital film company that helped create the Lord of the Rings movies, reportedly held a weekly 'porn Friday' event.
"There was a mailing list at Weta Digi called 'Caveman'. Men were offered a subscription to it. They could read and post porn on it, hosted by the company. I remember seeing some of the runners reading it on computers in front of me while I was trying to work. And men bragging to me about the existence of the Caveman list, implying it backed up their rights to be douchebags," according to the story.
Even more troubling, some employees complained to HR, and nothing happened which prompted an independent investigation, after filmmaker Peter Jackson and other shareholders of the company found out.