Today's update for courthouses across Canada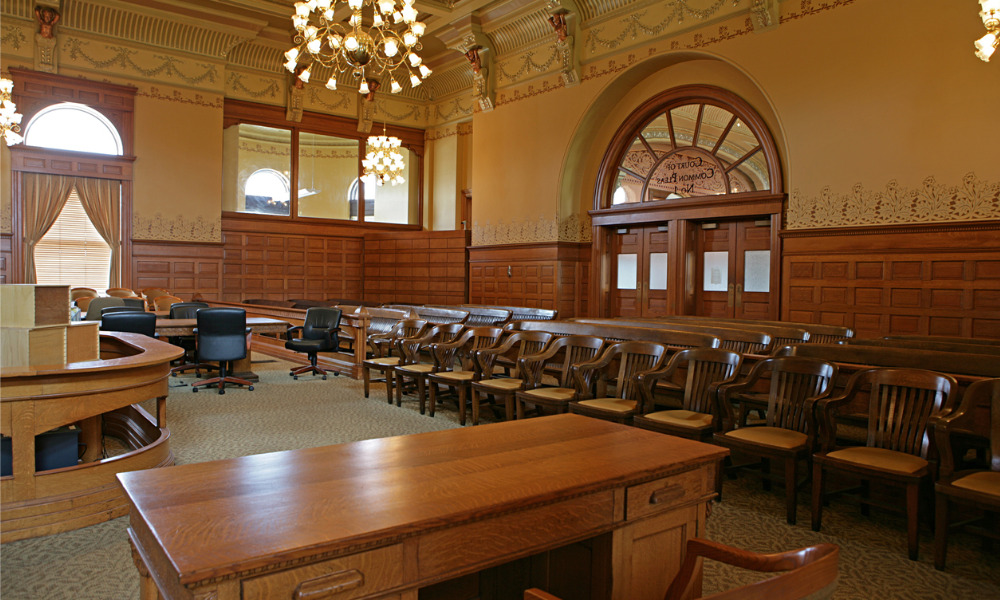 Courts across Canada are taking extraordinary measures to control the spread of the new coronavirus COVID-19. Below is a roundup of actions courts are taking across the country.
British Columbia
Update on traffic, ticket or bylaw matters in B.C. Provincial Court
The court has adjourned traffic, ticket and bylaw matters with hearings scheduled for Mar. 18 or later. The concerned parties will receive a new notice of hearing. The court has also extended the timeline to pay fines relating to traffic, ticket or bylaw matters to June 30.
Notice to the profession and public 22: Resuming in-person proceedings during COVID-19: Health and safety protocols
The Ministry of Attorney General's website discusses the government protocols aiming to ensure the safety of participants in in-person proceedings that have resumed, such as cleaning, sanitizing, physical distancing and verbally screening visitors to the courthouse.
Supreme Court of British Columbia
COVID-19 notice no. 28 – Resumption of further court operations – Chambers applications
Effective June 8, the court has recommenced hearing chambers applications other than short leave applications, estimated for two hours or less, via telephone call, except if the court orders otherwise. The court said that it would adjust certain timelines relating to provision of application records and service of application record indexes to accommodate this change.
COVID-19 notice no. 27 – In court measures during the pandemic
On June 8, the court recommenced trials in certain courthouse locations, for which it has adopted measures and precautions to ensure the safety of participants in court proceedings. Like the Provincial Court, the Supreme Court referred to the information on court recovery operations posted on the Ministry of Attorney General's website.
COVID-19: Supreme Court moving to safe services model
Effective June 15, the court is transitioning from the modified essential services model to the safe services model. Non-urgent in-person hearings can move forward if they can be done in a safe manner and in accordance with established protocols. The notice discussed how the court will deal with document filings, courthouse access and public file access under the new model. "This is the first step towards our new normal," said Deborah K. Smith, Chief Justice of the Nova Scotia Supreme Court.
COVID-19: Court of Appeal expanding services during the pandemic
The court has started accepting non-urgent motions in chambers, which will be heard via telephone and video. The court is conducting telechambers every Wednesday and chambers on Thursday. The court has also suspended the timelines for commencing appeals and setting down motions for date and directions until June 26.