Taylor Janis Workplace Law, Harris & Company, CaleyWray involved in pilot's challenge of discipline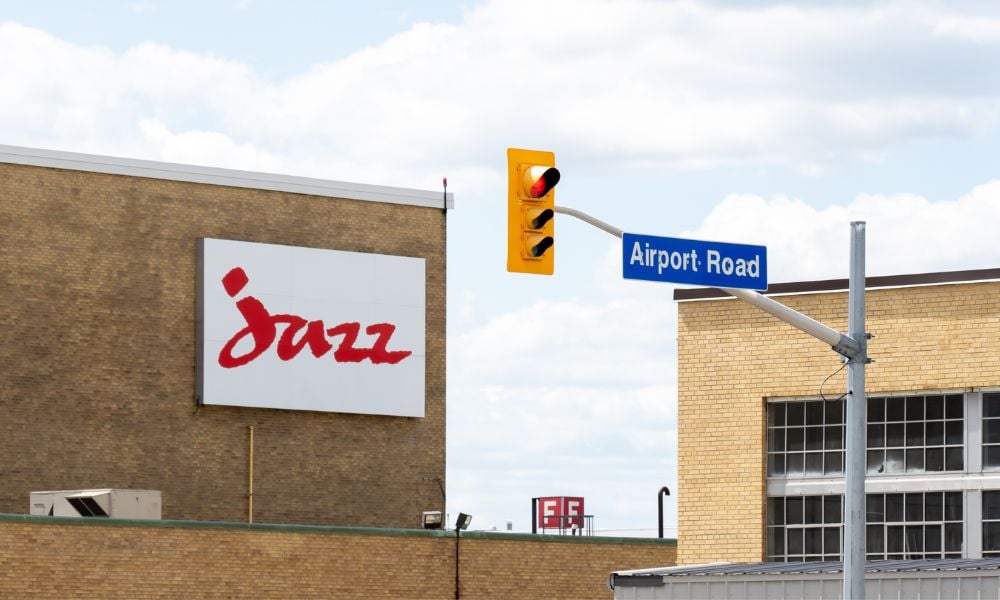 The Federal Court of Appeal's hearing of an employment dispute filed by a former pilot against his employer and his trade union tops this week's roundup. Taylor Janis Workplace Law, Harris & Company LLP, and CaleyWray were in court to represent the parties in the labour case. Meanwhile, Cassels Brock Blackwell LLP and Gowling WLG (Canada) LLP were also before the Federal Court to represent the parties in a trademark infringement case.
Federal Court of Appeal
In 2020, the Canada Industrial Relations Board dismissed Captain David Clark's complaint of unfair practices against Jazz Aviation LP and the trade union, Air Line Pilots Association International. The controversy arose from disciplinary charges filed against Captain Clark, who claimed that the union expelled and suspended him in a discriminatory, arbitrary, and unreasonable manner. He also alleged that there was financial harassment involved. Following the Board's dismissal of his complaint, Captain Clark brought the matter to the Federal Court of Appeal, where he was represented by Taylor Janis Workplace Law. Meanwhile, Harris & Company LLP acted for Jazz Aviation LP and CaleyWray represented the Air Line Pilots Association.
Google appealed from a decision of the Federal Court concerning a reference application filed by the Office of the Privacy Commissioner of Canada (OPC). The case arose from a complaint filed in the OPC by an unidentified person requesting that certain URL containing news stories about them be delisted from Google's online search engine. Those articles were from local news sources reporting on criminal charges against the complainant and warning the public about risks of interacting with them. Google refused to remove the search results. The OPC then filed a reference application in the Federal Court which involved questions about Google's alleged disclosure of personal information in the operation of its search engine service. Google was represented by Tyr LLP and McInnes Cooper.
dTechs EPM Ltd. appealed from the Federal Court's decision that British Columbia Hydro and Power Authority (BCH) and Awesense Wireless Inc. did not infringe dTech's asserted patent claims. Code Hunter LLP acted for dTechs, Gowling WLG (Canada) LLP represented BCH, and Osler Hoskin & Harcourt LLP acted for Awesense Wireless.
Merchant Law Group LLP represented Diane Bigeagle in her appeal from a decision of the Federal Court dismissing her proposed class action lawsuit against the Crown concerning alleged systemic negligence and negligent police investigation in the RCMP, as well as claims of crimes against humanity. Bigeagle challenged the Federal Court's ruling that, "this case does not have a distinct and specific group of potential victims" and the court's conclusion that the class was not the subject of "a specific threat." According to Bigeagle's appeal, the "specific threat" was the threat of the RCMP itself.
Federal Court
A proposed class action lawsuit was filed by an unidentified complainant, who was represented by McInnes Cooper, against the Federal Government. The action was filed on behalf of persons who received a letter from Health Canada in 2013 that had the phrase, "Marihuana Medical Access Program" visible on the front of the envelope. The program granted access to marijuana for medical use to Canadians suffering from grave and debilitating illness. The complainant argued that by publicly indicating on the envelope that he was a participant in the program, Health Canada created a security concern by alerting the public that the complainant may possess and grow marijuana at his residence as part of the program.
In another proposed class action lawsuit, Guardian Law Group LLP acted for the representative plaintiffs, Yvette Zentner and Letitia Wells. The class action was brought on behalf of former employees of Indigenous Ministries, including Indigenous and Northern Affairs Canada (INAC), Crown-Indigenous Relations and Northern Affairs Canada (CIRNAC), Indian Oil and Gas Canada, and Indigenous Services Canada (ISC), who experienced harassment or discrimination at the workplace on the basis of race, culture, ethnicity or gender.
In the area trademark infringement, the Governing Council of the University of Toronto sued CitizenLab and Daniel Shein. Cassels Brock Blackwell LLP represented the Governing Council, while Antonio Turco represented CitizenLab and Vibhu Sharma acted for Daniel Shein. Fielding Wines Limited also filed a trademark infringement case against Backyard Vineyards Corporation. Gowling WLG (Canada) LLP acted for Fielding Wines and Cassels represented Backyard Vineyards.
In the area of immigration and refugee law, the firms present in court this week include Jackman and Associates, Mamann Sandaluk and Kingwell, Nanda and Associate lawyers, Lewis and Associates, Allen and Associates, Max Berger Professional Law, Brunga Law Professional Corp., Edelmann and Company, Battista Smith Migration, and Kaminker and Associates.