Multiple law firms involved in maritime lawsuit before the Federal Court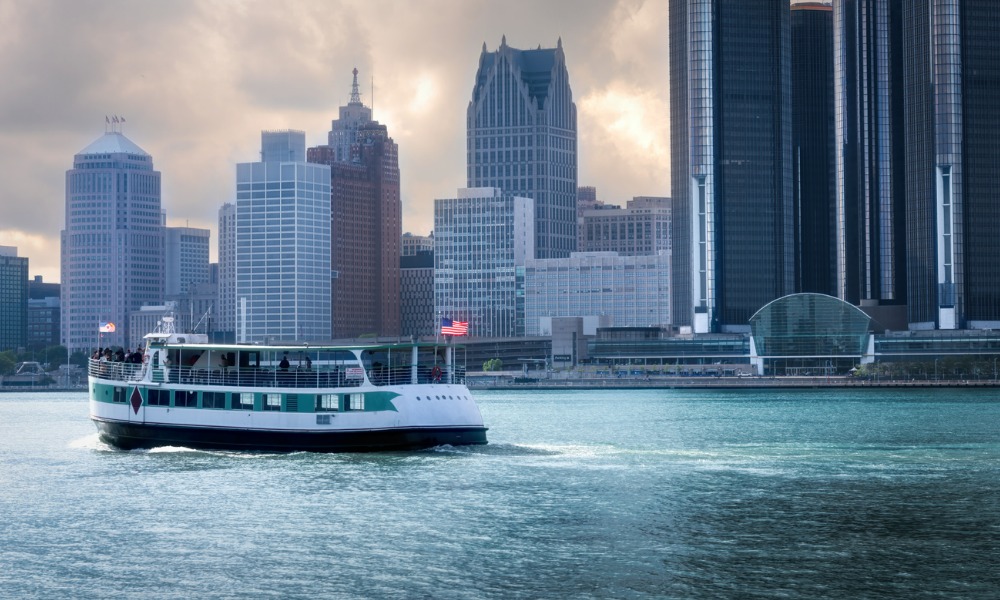 A request to limit liability from a Detroit River boating accident to $1 million leads the Federal Court roundup this week, with Evangelista, Isaacs Odinocki LLP, Bowman and Brooke LLP, Lloyd Burns McInnis, Festeryga Partners, and Lerners LLP representing the parties in the matter. The Federal Court also heard actions involving systemic bullying in the RCMP, human rights, aboriginal law, and intellectual property.
Maritime Law
Lindsay Belanger and Tilbury Auto Sales and RV Inc. requested the Federal Court to declare that their maximum liability for the injuries sustained by Erik Belanger in a boating accident on the Detroit River in Ontario is limited to $1 million. On the other hand, Belanger claimed damages of $6,250,000. Evangelista represented Lindsay Belanger and Tilbury Auto Sales and RV Inc. Various defendants were involved in the action and they were represented by Isaacs Odinocki LLP for Avalon Tahoe MFG, Inc., Bowman and Brooke LLP for Yamaha Motor Corporation, LLoyd Burns McInnis for PW Brands LLC, Festeryga Partners for Adam Esipu, and Lerners LLP for Erik and Lori Ann Belanger.
Truenorth Projects LLC filed a claim for the damages sustained by its ship, Pontoon X, when a vessel ran against it while it was safely and securely moored in the Pitt River near New Westminster, BC. Bernard LLP represented Truenorth Projects in the action before the Federal Court.
Class action
Geofrey Greenwood and Todd Gray filed a proposed class action lawsuit against the Federal Government, alleging systemic bullying, intimidation and harassment of individuals who worked for the Royal Canadian Mounted Police (RCMP). Greenwood and Gray asserted that the RCMP and the Crown were negligent in failing to provide the class members with a workplace free from bullying, intimidation, and harassment. While the RCMP had admitted a toxic "culture of harassment" and provided redress to members who experienced gender-based harassment and LGBT members, it had not provided redress to most of the members of the force who were not part of these actions. Kim Spencer McPhee represented Greenwood and Gray.
Human rights
Self-represented litigant Richard Fearing challenged the decision made by the Canadian Human Rights Commission in respect of a human rights complaint that Fearing filed against GardaWorld Cash Services Canada Corporation. Fearing elevated the matter to the Federal Court, alleging that the commission dismissed his human rights complaint without hearing the evidence in full.
Aboriginal law
Roberts O'Kelly Law represented the members of the Blood Tribe in an action concerning their rights to have a fair, reasonable, and lawful ratification vote in relation to a $150-million settlement agreement between the tribe and the Crown. The members of the tribe contended that the Chief and Council must consult with tribe members and provide full disclosure of the settlement agreement. The members also asserted that the ratification vote was procedurally unfair, biased, and unreasonable, and should be declared void because it violated the members' right to consultation protected under the Constitution Act 1982 and the United Nations Declaration on the Rights of Indigenous Peoples Act.
Intellectual Property
In the area of intellectual property law, Norton Rose Fulbright LLP represented Surewerx USA Inc. against Dentec Safety Specialists Inc. over a patent infringement claim. Dentec was represented by Piasetzki Nenniger Kvas LLP.
Millennium Funding Inc. sued Bell Canada for copyright infringement. Aird & Berlis LLP and Sprigings Intellectual Property Law represented the parties in court.
Smart & Biggar acted on behalf of Tekna Plasma Systems Inc. in a patent impeachment action against AP&C Advanced Powders & Coatings Inc, which was represented by Goodmans LLP.
Immigration
In the area of immigration and refugee law, the law firms present in court this week include Bertrand Deslauriers Avocats, Edelmann & Company, Cabinet Francois K. Law Office, Kaminker & Associates, Topmarke Attorneys LLP, Mamann Sandaluk & Kingwell, Mahdi Weinstock LLP, Jackman & Associates, and Chapnick & Associates.