Lawyers are seeing a litigation 'green rush' due to cannabis sector's growing pains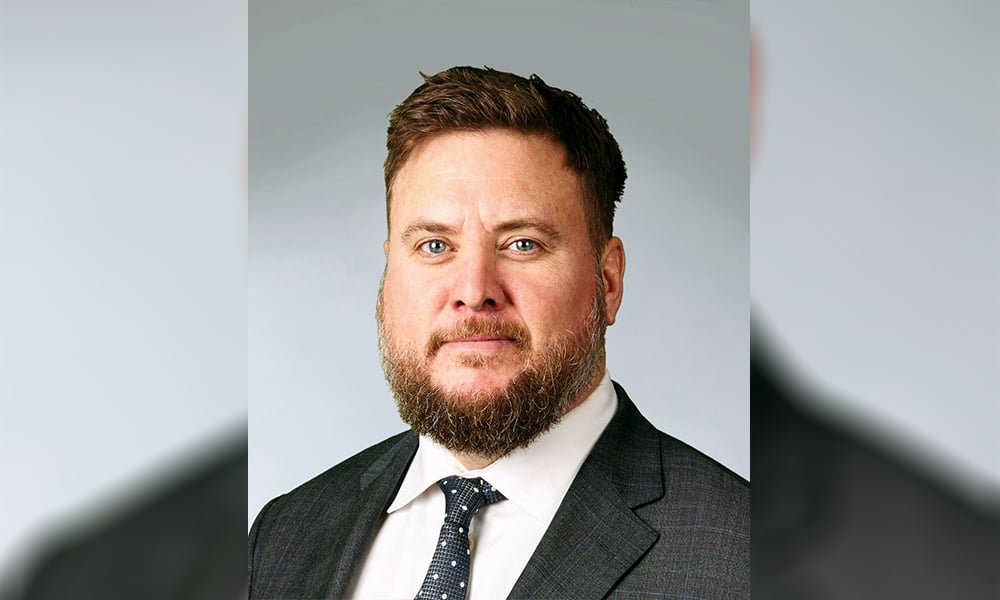 It is no exaggeration the so-called Green Rush took Canada by storm as the biggest overnight industry in the country since prohibition.
Since legalization in 2018, the sector has been experiencing maturation — and the growing pains that come along with it.
"We're seeing a trend of an uptick in litigation generally and the last few months in particular," says Robin Linley, a partner at Blake Cassels & Graydon LLP.
The sector is experiencing a spike in the securities-related space. Although legal action is a natural part of the lifecycle of a company, it's unusual to have this size of industry arrive so quickly — and, therefore, the growing pains are more enhanced than with an industry growing at a slower pace.
Prior to legalization, there was a lot of enthusiasm in the market and much incentive to get up and running as soon as possible, and Linley says the stock market reflected that in the share price of several different companies. Arguably, some failed to "dot their i's and cross their t's" and once legalization came around and things settled down, it led to the influx of securities-related litigation.
"People don't necessarily think about risk in the same way as they do once the market starts to mature, and I think they're going through that maturation period now," he says. "It was always expected, and we at Blakes tried to position ourselves for that in the future and also to proactively give our cannabis clients advice to avoid some of those issues."
Linda Fuerst, a senior partner and securities litigation expert at Norton Rose Fulbright Canada LLP, agrees it wasn't "a huge surprise" to lawyers observing how things progressed over the past 18 months.
"It became apparent things weren't rolling out as originally anticipated with this particular industry," she says, adding that, while she sees class actions against a range of companies, the focus on Canadian cannabis companies in a fairly short period of time is unusual.
"The reality is many of the players may not have had extensive public company experience. We have retail investors jumping in who probably really shouldn't have been jumping in to invest in the cannabis market."
She points to an Ontario Securities Commission publication in November 2018 — "Clearing the Air about Cannabis Investing" — which found that investing rates didn't vary based on reported risk tolerance or financial knowledge. The same report notes that, at that time, industry insiders and analysts were concerned about stock prices racing ahead of their growth prospects — a worry that's been borne out.
Another 2018 report from Statistics Canada attempted to project the future market for legal cannabis in Canada and predicted the sale of illegal cannabis would account for only 24 per cent of the market. However, a subsequent report in 2019 indicated that only 28 per cent of Canadians were obtaining all their cannabis from a legal source.
"The predictions about the legal cannabis market were inflated and might have caused part of the difficulties that we've seen," Fuerst says. "The picture they painted of expected consumer interest in the purchase of legal cannabis might have been a bit too rosy with the benefit of hindsight."
She believes the government, particularly at the federal level, played a role in the current situation by rushing to get the industry moving forward. The time between the enactment of the cannabis legislation in June 2018 and when it came into effect in October gave cannabis producers only four months to get ready to go to market, which added more pressure, Fuerst says. They struggled initially to provide enough product, but, over time, it emerged there was over supply because there weren't enough retail outlets to meet consumer demand.
"Those sorts of things did pose additional challenges, and I'm not sure all of that could reasonably have been foreseen."
Fuerst says she doesn't think the government or even the securities regulators anticipated how much of a challenge the new industry would pose. Thinking of other new technologies — such as crypto-currencies — and issues that emerged in that area can be a useful parallel, she says.
Over the past 12 months, several Canadian cannabis companies have been named as defendants in securities class actions both in Canada and the United States. When listing on the U.S. exchange, Fuerst advises companies think about disclosure obligations and increased litigation risk. Adequate insurance coverage should also be top of mind — Fuerst says she's seen cases where the amount purchased didn't adequately reflect the risk.
There have also been several oppression remedy-type claims or shareholder disputes — "I've got two or three on my desk right now," Linley says — and there's been a series of high-profile cases involving claims of misrepresentation and non-disclosure, which he expects to increase. People got into the industry when the hype about possibilities was at its peak, and some shareholders are now more disappointed than they would have otherwise been.
"Some companies were started with an entrepreneurial focus, and the usual corporate governance and shareholder agreements and other things that can help in the event of a dispute perhaps are not as well developed as they should be," Linley says. "Entrepreneurs want to get a point quickly and that's a good thing, but they also need to stop and think how lawyers can assist them with making sure all the interests of the stakeholders are protected."
Fuerst also points to "higher-risk" disclosure practices she's seen — many securities class actions arise at least in part out of comments made on investor calls resulting in allegations of misrepresentation.
"There was a lot of hype in the financial press, a bunch of hype in the market, and, unfortunately, some of that hype ended up being misplaced," she says. "I think it's going to level out as we go down the path of the industry maturing, companies gaining more experience in terms of disclosure obligations and having a better sense of how the market is actually operating."
Linley agrees that litigation will likely stabilize, but he also foresees the possibility of new waves of it.
"A lot of players in the cannabis industry, in particular licensed producers, have been late to getting into protecting their intellectual property, for example," he says, adding that, as steps are taken to protect it, more litigation will be generated.
Potential future conflict could stem from clearer law around protections provided to derivatives of cannabis products and the possibility of takeovers and other consolidation mergers in years to come.
Linley also predicts a growing product liability base, the other big piece of the litigation puzzle that runs parallel to cases in the pharmaceutical industry. He calls it "somewhat inevitable" that plaintiff counsel will eventually look for opportunities.
"The one that's really interesting to watch right now and that I think is going to take on increased prevalence in the coming months is around vaping — there's been a lot of focus more broadly with regards to vaping and its safety," he says, noting that it's something they're closely watching at Blakes from a product liability perspective.
Linley says that, despite the volatility, the industry remains an exciting one, with a lot of potential and many smart, sophisticated people involved.
"There are growing pains," he acknowledges. "But we're getting through them together."
Cannabis investor risk factors
Nearly one in four cannabis investors reported spending $10,000 or more on their investments.
Cannabis investing rates did not vary based on reported risk tolerance or financial knowledge
Cannabis investors tended to choose undiversified investments in the sector
Three in 10 invest in the U.S. despite continued legal uncertainty about its cannabis industry
*Source: Ontario Securities Commission
Cannabis use by province
Newfoundland 24.2%
Prince Edward Island 25.8%
Nova Scotia 32.8%
New Brunswick 23.7%
Quebec 11.5%
Ontario 16.9%
Manitoba 17.3%
Saskatchewan 17.2%
Alberta 18.8%
British Columbia 20.4%
*Third quarter 2019, StatsCan
Related stories