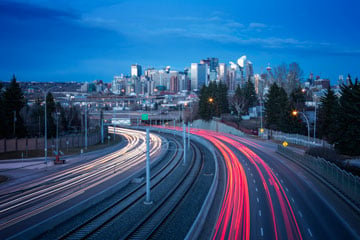 "To the degree that legalization may increase the incidence of impaired driving, we're likely to see more cases of cannabis impairment causing serious injuries," says Todd Litwiniuk, a senior partner at the personal injury firm of Litwiniuk & Company in Calgary. "But legalization doesn't change the issues at law relating to impaired driving.
"The key thing to remember is that under Canadian law, impaired driving is a criminal offence, regardless of the substance that causes impairment, or whether that substance is legal," Litwiniuk says, "If you're injured by a cannabis-impaired driver, your legal remedies are exactly the same as if that driver were impaired by alcohol." It makes no difference whether cannabis was consumed recreationally or under prescription, he adds. "Medicinal use of cannabis was legalized in 2001 but driving while impaired by any prescription drug is still impaired driving and subject to the criminal penalties and civil liabilities prescribed by law.
"Let's say you're seriously injured after being T-boned by a cannabis-impaired driver at an intersection controlled by a traffic light. If you ran the red light, you're very unlikely to have a case against the impaired driver — but the more likely scenario is that the impaired driver ran the light and is legally liable for your injuries."
He says the major area of uncertainty in coming months will be how cannabis impairment is measured and proved in court. Federal law sets a cannabis impairment level of five nanograms of THC per millilitre of blood, which is legally equivalent to the long-established .08 blood-alcohol level. But cannabis has been proven to persist in the body much longer than alcohol. Litwiniuk says this is expected to open the door to legal challenges, with lawyers representing insurance companies arguing their insured drivers' THC readings were the result of long-term use of cannabis rather than impairment at the time of the collision. That battle will most likely be fought first in criminal courts, with civil actions dependent to some degree on the outcome.
While a breathalyzer is used to test for blood alcohol levels, a legally-sanctioned breath-based test is not yet available for THC levels (though one is being developed). Saliva tests will be used to determine THC levels and, as with alcohol, these readings will be supported by an observation-based field sobriety test administered by police.
Once the science of THC testing is settled, Litwiniuk says, cannabis-related injury actions will be legally identical to other impairment law suits, and at this point, Albertans have a substantial advantage over residents of provinces with more extensive no-fault insurance regimes.
While many provinces have no-fault insurance systems that place tight limitations on court awards for serious injury claims, Alberta imposes fewer strictures. The Alberta regime includes no-fault provisions for auto damages and immediate medical needs not covered by provincial health services. This enables each driver's own insurance company to pay immediate expenses without waiting for a finding of fault. For longer-term injuries involving pain and suffering, loss of income, personal expenses and costs of future care, Albertans have access to civil tort law — which is the ability to sue for damages.
The Supreme Court of Canada has placed a limit of approximately $380,000 (adjusted for inflation) on claims for pain and suffering and that limit applies Canada-wide, regardless of provincial law. Alberta has also placed a $4,000 ($5202 adjusted for inflation) cap on claims for strains, sprains and minor soft tissue injuries. But, while Alberta courts have been conservative in awarding compensation for pain and suffering, they have been willing to consider and make awards for damages not specifically regulated by federal or provincial statute. Those include costs of future care and treatment, lost wages and loss of housekeeping capacity, depending on the circumstances.
"It's important to resist the offer of a quick settlement," Litwiniuk advises. "Your injuries need to be completely healed or have reached long-term stability before any valid assessment of fair compensation can be made." He says claimants should consult an experienced personal injury lawyer before signing off on any settlement. While the vast majority of personal injury claims are settled without going to trial, achieving a fair settlement, with or without a trial, is a process that takes time and benefits from experienced legal advice.
If your client has been injured in Alberta, call on us. We've spent the last 42 years fighting for the injured, and we'll go the distance for your referral. Visit www.litcorefer.ca for details.