Coady joined PEI Supreme Court, while Drennan, Norbeck assigned to Sask Court of Queen's Bench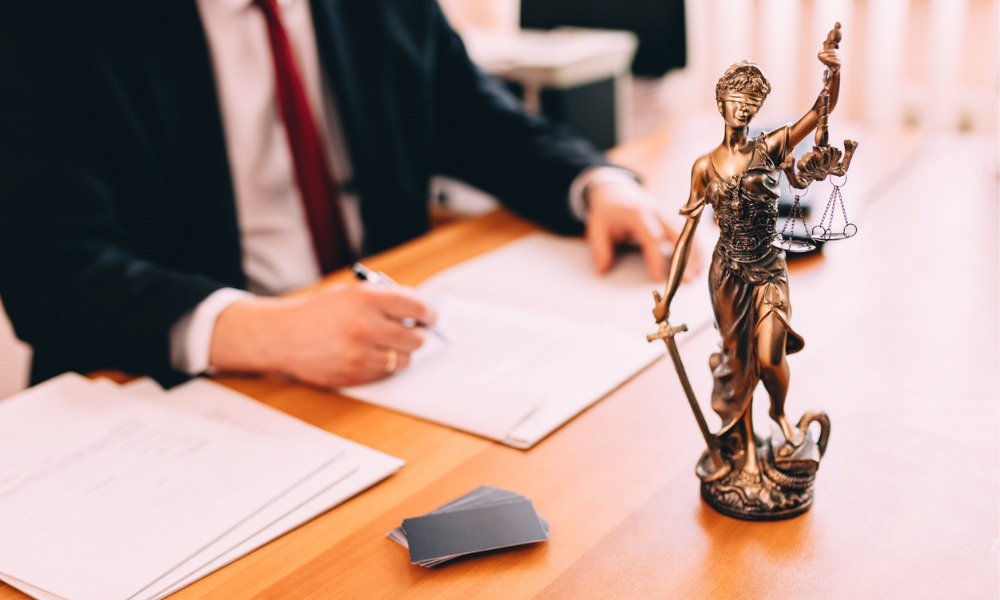 Coady has contributed to the legal community as a teacher, author, and volunteer. He has frequently spoken at numerous legal education programs and published articles in the Queen's Law Journal and the University of New Brunswick Law Journal. He has taught at the University of Prince Edward Island and served as an instructor for the PEI Law Society Bar Admission Course.
Coady previously sat on the Canadian Bar Association's board of directors. He also acted as an advocacy advisor for the Supreme Court Advocacy Institute.
He received his law and master's degrees from Dalhousie University and the University of Cambridge. He was admitted to the PEI and Nova Scotia bars in 2007.
When she received her appointment, Justice Drennan was a legal director at the Legal Aid Saskatchewan in Regina. She fills one of the two positions created under the Budget Implementation Act, 2021, No. 1.
Drennan began her legal career in private practice, specializing in family law and civil litigation. She also worked as a Crown counsel for the Ministry of Social Services.
In 2014, Drennan joined the Legal Aid Saskatchewan. She has represented marginalized clients in criminal, child protection, and family law matters before all levels of Saskatchewan courts.
Drennan has worked closely with various community organizations and First Nations groups. She volunteered with the Pro Bono Law Saskatchewan and was a liaison with the Integrated Justice Program. This program supports Indigenous individuals with cognitive issues involved in the criminal justice system.
Drennan is a past bencher of the Law Society of Saskatchewan. She has also presented on evidence and advocacy issues at numerous continuing legal education forums.
She obtained her law degree from the University of Saskatchewan in 2005 and was called to the Saskatchewan bar in 2007.
Justice Norbeck is a former managing partner at Gerrand Rath Johnson LLP in Regina. She replaces Justice Janet McMurtry, who elected to become a supernumerary judge on January 1.
Norbeck spent his early legal career in Alberta. Upon returning to Regina, she worked as a legal counsel for the Canadian Union of Public Employees. In 2014, she joined Gerrand Rath Johnson.
Norbeck has practised civil litigation, focusing on labour and employment law. She has acted for clients before administrative tribunals and courts across Canada. She was appointed as a Queen's counsel in 2021.
Norbeck was twice elected to the Law Society of Saskatchewan's board of benchers. As a bencher, she prioritized volunteering for the Canadian Centre for Professional Legal Education's articling student training program and other legal education initiatives. She also served as a Canadian Armed Forces' sea cadet and officer.
She earned her law degree from the University of Alberta in 2002. She was called to the Alberta and Saskatchewan bars in 2003 and 2008.