Stringer LLP represented city; Paul Jaffe, Donald J. Sorochan Law Corp. also in SCC actions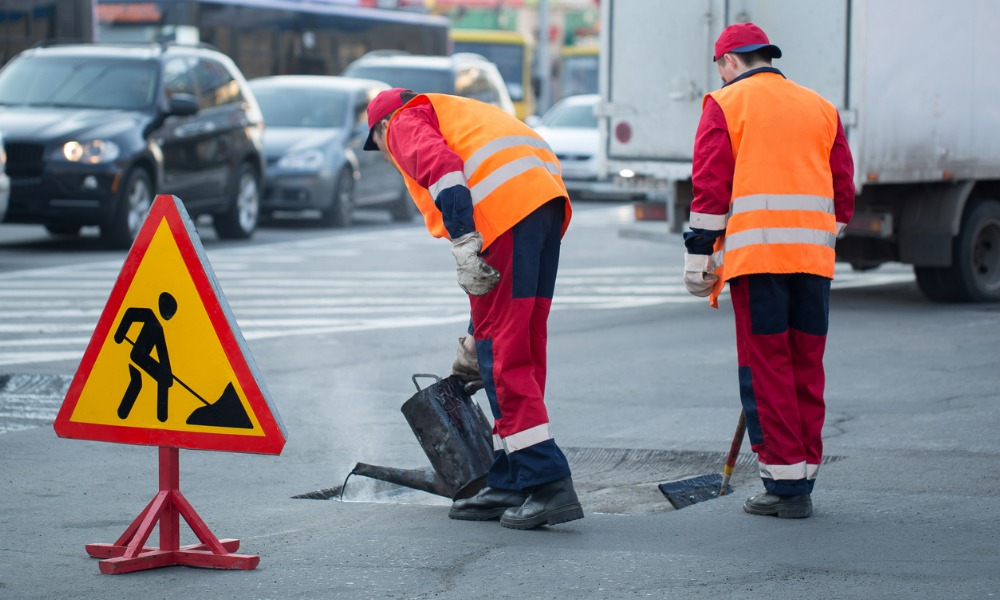 The Supreme Court of Canada heard three cases this week, including a suit against an Ontario municipality the death of a pedestrian during a road construction project. In the Federal Court of Appeal, Sky Regional Airlines faced an unlawful dismissal action filed by a former pilot, while in the Federal Court, Norton Rose Fulbright Canada LLP and Goodmans LLP represented the parties in a patent infringement lawsuit.
Supreme Court of Canada
The City of Greater Sudbury contracted Interpaving Limited to repair utilities and to repave its streets. An employee of Interpaving operating a road grader struck and killed a pedestrian who was attempting to cross a street in the construction zone. The city was sued as a "constructor" and an "employer" under the Occupational Health and Safety Act, with the case ultimately reaching Canada's top court. Stringer LLP represented the City of Greater Sudbury in the matter.
Chilliwack School Board trustee Barry Neufeld filed a defamation lawsuit against Glen Hansman, president of the British Columbia Teacher's Federation. A public debate ensued between the parties after Neufield posted negative comments and criticisms about the implementation of BC's "SOGI 123" program that promoted inclusive environments, policies and procedures in schools regarding sexual orientation and gender identity. The trial judge dismissed Neufeld's defamation lawsuit, finding that public interest in allowing the debate over this issue outweighed the public interest in allowing the defamation proceeding to continue. The BC Court of Appeal reversed the decision and allowed the defamation suit to go forward. The matter was then brought to the SCC, where Hansman was represented by Robyn Trask of the British Columbia Teacher's Federation and Neufeld was represented by Paul Jaffe.
Randy William Downes was convicted of two counts of voyeurism for taking photographs of adolescent male hockey players in stages of undress in a dressing room while he was coaching. The appeal court set aside his conviction and ordered a new trial. The Crown then brought the matter to the Supreme Court. Downes was represented by Donald J. Sorochan Law Corporation.
Federal Court of Appeal
In the area of labour and employment, self-represented litigant Blair Caron appealed the decision of the Federal Public Sector Labour Relations and Employment Board dismissing his grievance alleging disguised discipline, bad faith, and harassment in the termination of his employment. Specifically, Caron argued that that his employer did not act in good faith and that his termination was not for legitimate employment-related reasons, but for some other contrived reason or that "it was disguised discipline, a sham, a camouflage, or in bad faith." The board ruled that it lacked jurisdiction to decide the matter.
Also in the area of labour and employment, a former Sky Regional Airlines pilot sued the airline company for alleged wrongful dismissal. Grigorios Trigonakis was hired by Sky Regional Airlines Inc. as a pilot in 2010, and he was promoted to captain in 2014. Over the course of his career, Trigonakis claimed he had approximately 4,000 flights and he transported almost 100,000 passengers safely and efficiently to their travel destinations. He further claimed that he had a "clean record" after being licensed as a pilot in Canada and actively flying for 36 years. An adjudicator ruled that Trigonakis was unjustly terminated and ordered the airline to pay damages. Trigonakis claimed he spent over $70,000 in legal fees, depleting most of his family's life savings in order to file a lawsuit to compel the airline to follow the decision of the tribunal. Trigonakis brought the matter to the Federal Court of Appeal, where Trigonakis appeared as a self-represented litigant.
Enid Oddleifson challenged the decision of the Tax Court of Canada to quash her appeals from the reassessments made under the Income Tax Act in respect of the Global Learning Gifting Initiative donation program. Oddleifson denied that she waived her rights to appeal her income tax assessment by signing an alleged waiver agreement. She disputed the Tax Court's judge's finding that she had full knowledge of her rights when signing the agreement. Thompson Dorfman Sweatman LLP acted for Oddleifson in the Federal Court of Appeal.
Federal Court
Norton Rose Fulbright Canada LLP represented Bausch Health Ireland Ltd., Bausch Health Canada Inc., and Valeant Canada LP in a patent infringement lawsuit against Apotex Inc., which was represented by Goodmans LLP. Bausch claimed that Apotex's new drug submission, containing the active ingredient efinaconazole, would infringe Bausch's Canadian patent.
In a proposed class action lawsuit, Grace Snowdon and Terepocki LLP acted for the representative plaintiff, Christopher John Whaling, who was a federal inmate under the jurisdiction of the Correctional Service of Canada (CSC) and Parole Board of Canada (PBC). Whaling brought a class suit on behalf of all persons who were already sentenced and met the criteria for Accelerated Parole Review (APR) under the Corrections and Conditional Release Act, but the possibility of their early release was taken away when the Abolition of Early Parole Act (AEPA) came into force in 2011.