Ontario municipality's action against construction of CN hub in Milton leads this week's roundup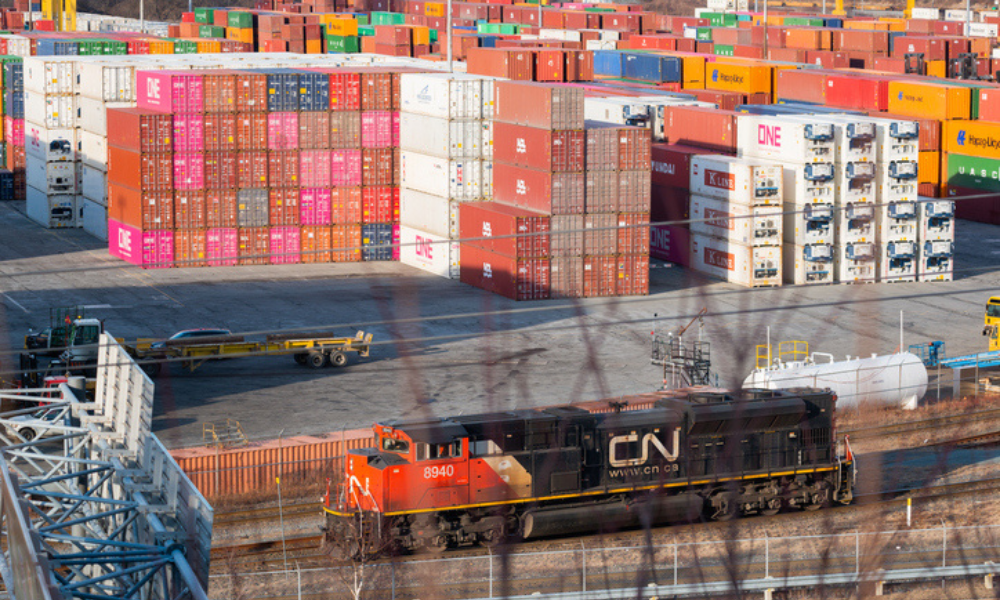 Gowling WLG and Torys LLP were before the Federal Court this week to represent the parties in a lawsuit filed by Halton Region against Canadian National Railway, challenging the construction of an intermodal hub in the town of Milton. The Federal Court also heard lawsuits relating to a vessel collision resulting in personal injury and loss of life, cargo damages, intellectual property, and immigration.
Administrative law
The municipal government of Halton Region and Canadian National Railway (CN) appeared in court this week for a case management conference. The underlying dispute arose out of an intermodal hub being built by CN in the town of Milton, ON, in the Halton Region. Through the hub, freight trains may load and unload shipping containers directly to trucks for local transport to customers in and around the Greater Toronto Area. Halton Region and its four municipalities — Milton, Burlington, Halton Hills, and Oakville — opposed the construction. They argued that despite federal government approval, federal railway undertakings must still comply with local laws. They asserted that before CN can construct the hub, it must first apply for local approvals under applicable local laws.
Earlier this month, an application for injunction filed by the municipality was dismissed by the Ontario Superior Court. The Ontario court said the applicants do not have the right to prevent CN from proceeding with the intermodal hub. Rather, Halton Region must engage in "cooperative federalism." An application for judicial review is currently lodged with the Federal Court, with Gowling WLG acting as the legal counsel of Halton Region while Torys LLP is representing Canadian National Railway.
Maritime
In 2019, Richard Ruh's boat was hit by a vessel operated by Linda O'Leary. The crash resulted in the death of two people on Ruh's boat who were on a stargazing trip in Lake Joseph in the Muskoka region north of Toronto. An admiralty suit, involving personal injury and loss of life, is being heard at the Federal Court. Ruh was represented by Black Sutherland LLP, while the victims' families were represented by McLeish Orlando Lawyers LLP.
Isaacs Odinocki LLP represented Brink's Global Services Korea Ltd. in a maritime suit involving cargo damage against Binex Link Corp., which was represented by Fernandes Hearn LLP. The case involved the loss of silver ingots valued at more than US$10 million while it was in transit from Korea to New York via Montreal. The shipping container disappeared from a Canadian National railyard in Montreal.
Another suit involving cargo damage between Canadian Tire Corp. Ltd. and Ocean Network Express featured Olan Baxter acting as legal counsel of Canadian Tire, while Bernard LLP represented Ocean Network Express.
Intellectual Property
MBM Intellectual Property Law represented 2660722 Ontario Inc. in an industrial design infringement lawsuit against SS Group Holding Ltd., which was represented by Ridout & Maybee LLP.
Gowling WLG acted for Oakley Inc. in a trademark lawsuit against Osler Hoskin & Harcourt LLP.
Lavery De Billy LLP appeared in a patent infringement case to represent air and refrigeration equipment manufacturer, Fromfroid, against the defendant, 1048547 Ontario Inc. Renno & Vathilakis acted on behalf of the defendant.
Immigration and Refugee Law
In the area of immigration and refugee law, the law firms present in court this week include Pax Law Corporation, Lee and Company, Waldman and Associates, and Kaminker and Associates.