Hiring yet another lawyer for dispute resolution may be counterintuitive, but clients like it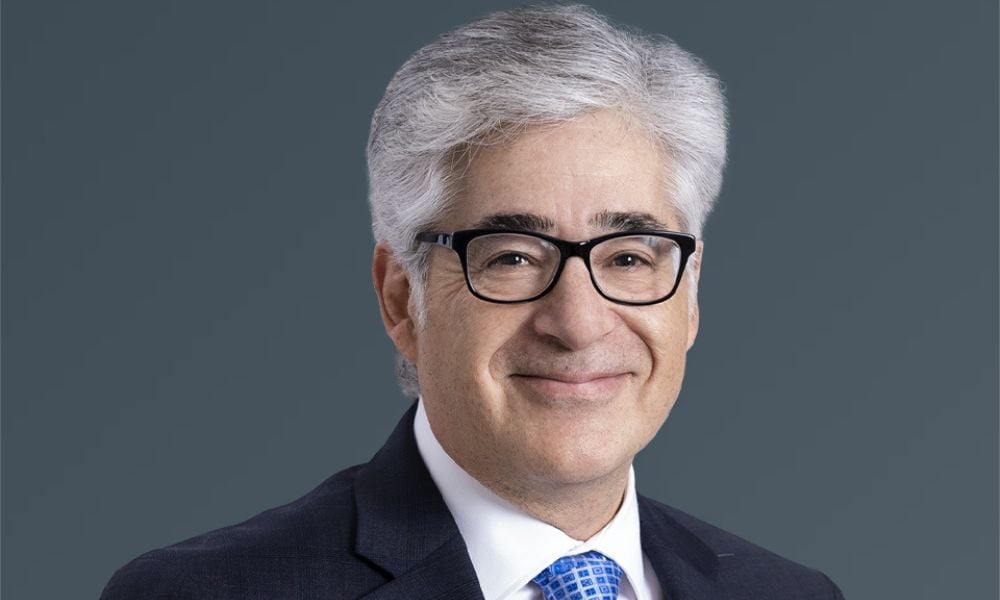 Just about any legal department would concur that legal costs are high enough, thank you. The prospect of adding another lawyer to the dispute resolution team is, at best counterintuitive, at worst, anathema.
But that's the idea behind the "settlement counsel" concept; lawyers engaged only in resolving a dispute or settling a case.
"The key premise is that litigation advocacy is not the same as settlement advocacy and that the task of resolving a dispute without a trial or hearing is also not the same as the task of litigating it," says Ralph Cuervo-Lorens, a dispute resolution, regulatory compliance and environmental law partner in McMillan LLP's Toronto office. "While the objectives may be the same, the approaches are not."
A quick anecdotal survey suggests that hardly anyone in the profession has ever heard of settlement counsel, but the idea had been around – and operating successfully – for quite some time.
"Employing settlement counsel isn't as rare as some might think, but if the idea works and leads to a settlement, nobody ever hears about it," Cuervo-Lorens said. "I came across it years ago in the US, and in my view, it's a no-brainer, especially for clients who have a fair amount of litigation."
Clients take to the idea, Cuervo-Lorens adds, but law firm lawyers are, at best tentative.
"Some of my dispute resolution colleagues see settlement counsel as perhaps eating into their lunch. But it's much more common in the US, perhaps because they have a crazy system that features stratospheric damage awards. However, clients to whom I've presented the idea have reacted by saying things like 'It's about time' or 'Why didn't you tell me about this before, because I'm sold.' And in-house counsel certainly pick up on this very quickly."
But why is the concept emerging now?
"The pandemic has had an impact on dispute resolution in various ways and has refocused interest on solving disputes without or with a minimum of litigation," Cuervo-Lorens said.
It may also be a case of loose nomenclature.
"No one is telling me that I've come up with something completely new of which they've never heard," Cuervo-Lorens said. "Some of my colleagues have effectively acted as settlement counsel but haven't conceptualized it in this way."
Bruce Young, a chartered accountant who is the principal of Collective Agreement in Toronto, a consultancy for companies facing litigation, is another professional who had not heard of settlement counsel.
"But when Ralph explained it to me, I realized it's part of what I do," he said. "It brings a business context to disputes, something that's missing from many legal teams who are too driven by the billable hour."
The most significant obstacle to the idea is resistance to the notion that dispute resolution requires two different breeds of counsel.
"There are certainly challenges to having two lawyers," Cuervo-Lorens said. "But the concern about cost and increasingly about the effect of litigation on reputation has become so considerable that it's an increasingly rare breed of client who goes into litigation with the intent to try the case – and who can't be swayed from that position."
Settlement counsel do not participate in the litigation.
"They can be behind the scenes or at the forefront, but their task is to find a creative solution to the dispute and minimize the time, cost and loss of goodwill that frequently go hand-in-hand with traditional litigation," Cuervo-Lorens said. "Their focus is on negotiation, settlement analysis, formal or informal mediation, risk management, strategic goal development and on the unconstrained generation of settlement options."
The upshot is that settlement counsel need to understand the client, the client's business, and the client's risk tolerance and long-term interests.
"It's essential that settlement counsel have timely direct access to key decision makers and resources," Cuervo-Lorens said.
And while traditional counsel can be constrained from pursuing a settlement or by the timing of settlement offers for fear of losing strategic leverage, settlement counsel don't have that problem.
"Settlement counsel are also free of the structure and rigidity of litigation including timetables, motion outcomes, procedural rules, institutional delay, posturing, incomplete information, unexpected disclosure and case management," Cuervo-Lorens said. "Working the two-track approach in tandem allows each counsel to exploit the best features of their roles."