Very late last year, Tel Aviv-based business-to-business company LawGeex announced that total 2018 investment in legal technology — a.k.a. "law tech" or (more frequently) "legal tech" — had surpassed US$1 billion.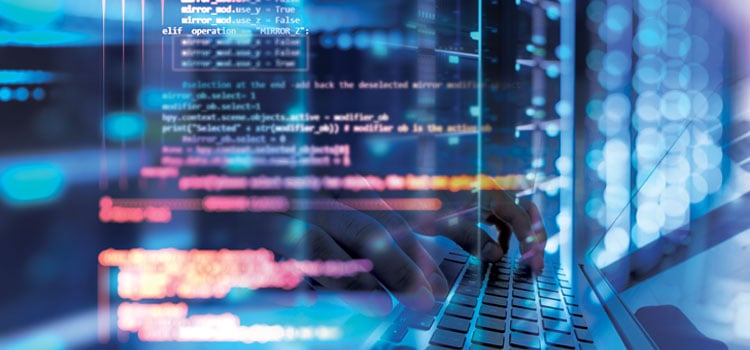 Very late last year, Tel Aviv-based business-to-business company LawGeex announced that total 2018 investment in legal technology — a.k.a. "law tech" or (more frequently) "legal tech" — had surpassed US$1 billion.
That was up from the US$233 million invested in 2017, said LawGeex — a four-year-old, 80-employee legal tech firm that has itself attracted US$21.5 million — more than half of that last year.
An arguably more modest view was provided by San Francisco market monitoring website Crunchbase News, which told Canadian Lawyer in late December that total global legal tech investment for 2018 stood at almost US$700 million — up from the US$250 million it reported for 2016.
Also in late December, Stanford CodeX — a database run by Stanford University's CodeX Center for Legal Informatics in Stanford, Calif. — tallied actual legal tech firms worldwide at 1,107 — just less than half the number reported by Netherlands-based legal tech website legalcomplex.com. Recent Thomson Reuters research, meanwhile, reveals a five-year 484-per-cent increase in global patent filings for new legal tech, with the U.S. and China among the most prolific applicants (Thomson Reuters is the publisher of Canadian Lawyer).
LawGeex vice president of marketing Shmuli Goldberg says that despite the industry's apparently "explosive" growth, it remains "very early days" for the legal tech industry due to lawyers' low adoption levels.
Bust?
Toronto-based lawyer Mitch Kowalski — a professor of legal service innovation at the University of Calgary Law School and author of the book Avoiding Extinction: Reimagining Legal Services for the 21st Century — is bearish by comparison. He says legal tech remains stuck in "hype mode" in a "bubble that will burst and taint the entire sector."
Says Kowalski, "Just like the fog of war, there seems to be a lot going on out there with legal tech, but it's becoming more and more difficult to keep up with all the players. Like the dot.com boom, it has become nearly impossible to sort out what's real and what's just good marketing."
Kowalski adds that while the market is seeing increased acquisitions, and while there have been a handful of big funding rounds, this is "very normal for nascent sectors."
Furthermore, most rounds have been small.
"This suggests that while there's healthy interest in legal tech, venture capitalists are not willing to go 'all in' unless there is a proven, compelling business case."
Addison Cameron-Huff, a Toronto lawyer and computer programmer who follows legal tech closely, agrees.
"Canadian venture capitalists really want to see revenue or, ideally, profits. They are conservative compared to U.S. counterparts," Cameron-Huff told Canadian Lawyer via email.
About hype, he says, this applies mostly to artificial intelligence legal tech startups.
Machine learning and analytics …
Nick Robertson is chief operating officer at Relativity, an 860-employee, Chicago-headquartered B2B legal tech company with offices in London, Krakow, Hong Kong, Sydney and Melbourne. Set up as a software company in 2007, Relativity attracted US$125 million from Iconiq Capital in 2015 and claims 180,000 users in 40 countries, including 198 of the 200 biggest U.S. law firms.
Robertson says the big change in legal tech right now is an upsurge in machine learning and analytics. Adoption is up a lot during the past five years, he says, with "85 per cent of Relativity's customers currently licensing machine learning across all their matters."
Robertson says he's seeing one person get through multi-million-document sets in days. That's "staggering" given that five years ago that probably would have taken months and hundreds of lawyers.
… Improved documentation and drafting, too
Toronto-based Carla Swansburg is general manager of the Canadian operations of Epiq, a 30-year-old U.S. company that employs 4,200 people and outsources document review to lawyers. She says big current legal tech developments include better document automation and more sophisticated drafting tools. Meanwhile, Swansburg also sees increased "visualization" of legal research — with tools such as NexLP and Brainspace creating "powerful ways to present information and quickly absorb data."
"In the U.K., some of the larger firms have automated initial drafts of suites of deal documents like financings, [while] in Canada the focus has been on automating NDAs, employment agreements and other, less complex documents," says Swansburg.
It's the cloud, stupid
Yet it's cloud computing — and the legal operations-related opportunities it's enabling — that dominated the more than 20 interviews Canadian Lawyer did for this story with legal tech lawyers, leaders, academics, techies and commentators.
Jon Kerry-Tyerman is a vice president at Everlaw, an eight-year-old, 100-employee U.S. legal tech firm that attracted US$35 million in funding in 2018. He told Canadian Lawyer via email that, while "two or four years ago, some purchasers still avoided the cloud and treated it as a fad," nowadays, the legal services industry regards it as "inevitable."
Relativity's Robertson agrees, saying cloud computing — along with the growth of legal software-as-a-service (SaaS) tools — is impacting e-discovery in a "big way" as organizations increasingly move their data to the cloud. For example, says Robertson, 96 per cent of Fortune 500 companies use "at least one Microsoft cloud offering," with a rise in cybersecurity-related risk among the forces pushing lawyers into the cloud.
"A few years ago, the prevailing wisdom was that the most secure solutions were on private clouds. That's no longer the case, given the massive investments being made by companies like Microsoft," says Robertson.
He adds, "If a company's data starts in the cloud, they don't want to move it for purposes of an investigation or e-discovery . . . SaaS delivered via the public cloud offers customers unparalleled flexibility and an increased confidence about hitting deadlines and responding to the courts and regulators."
AP whats …?
Cloud computing has, in turn, enabled legal tech's other big news — application programming interfaces, or APIs — which is computer code that allows apps to work well together. The technology has fuelled much of the growth at legal tech heavyweight Clio, a 320-employee company based in Burnaby, B.C.
Clio's lawyer in residence, Joshua Lenon, says that Clio published its first API in 2012 — a "pioneering" move that allowed Clio to offer customers integration with other best-in-class software solutions such as Fastcase and QuickBooks Online.
Essentially, says Lenon, APIs have allowed Clio to take a "collaborative market approach." Alongside acquisitions such as Lexicata and collaborations with Alt Legal — a New York legal tech firm focused on IP docketing — Clio has used APIs to solve problems "we would have had to tackle."
Says Lenon, "Together, APIs and acquisitions have allowed us to focus on our core strengths and [to subsequently] leapfrog our development forward by years."
After all, says Lenon, "some user needs are so niche, Clio cannot build them any time soon."
One constant remains
One not-so-new defining characteristic of the state of legal tech is, of course, mounting client pressure on law firms for less cost and more transparency.
Keith Lipman is co-founder and CEO of legal tech company Prosperoware, an 85-employee, nine-year-old U.S. legal tech company with more than 300,000 users, including half of the biggest U.S. law firms and a quarter of the U.K. ones. He says bigger and bigger in-house teams are applying "tremendous pricing pressure" to law firms unprepared for the "fundamental shifts" being unleashed by legal tech.
Relativity's Robertson agrees, saying in-house lawyers are seeing an imperative to treat legal and litigation as an operation "like any other in their business."
And to put that another way, Cameron-Huff says many clients dislike what he calls law firms' operational "black boxes."
Nowadays, he says, "clients want to know how things are progressing — really the intrusion of the KPI-managerial mindset into law firms."
It's perhaps easy to see why when a 2018 study involving legal academics reportedly saw LawGeex's AI tool achieve an average 94-per-cent accuracy rate, higher than that of 20 top lawyers (85 per cent). Reported Crunchbase News at the time, "It took the lawyers an average of 92 minutes to complete the NDA issue-spotting, compared to 26 seconds for the LawGeex AI."
Go, Toronto!
Amid all this change, Matthew Peters — national innovation leader at law firm McCarthy Tétrault LLP — says Toronto has a chance to turn itself into the world's first legal tech supercluster.
Peters points to Toronto-headquartered legal tech major players Kira Systems and Blue J Legal as evidence. Kira, with 130 employees and five of the biggest Bay Street law firms as clients, attracted US$50 million in its first external funding round in 2018 — by far one of the largest legal tech rounds to date. The same year, 33-employee Blue J attracted US$7 million in Series A funding. The latter company — a University of Toronto startup — has 120 clients, including law firms Osler Hoskin & Harcourt LLP, Fasken, Gowling WLG, Miller Thomson LLP and accountants Collins Barrow.
Says Peters, "Downtown Toronto has a very strong concentration of clients and law firms. Then you've got MaRS, Ryerson University's Legal Innovation Zone, the Creative Destruction Lab, Thomson Reuters and OpenText Magellan … Big buyers, big users.
"It's an incredible legal tech ecosystem, stronger than that of Silicon Valley, New York City or London, England," says Peters.
In fact, Ontario-born Andrew Arruda, the CEO of U.S. AI-focused law tech firm ROSS Intelligence — which opened in Toronto last year — says that if he could have done anything differently, it would have been to "expand our engineering presence in Canada sooner.
"There's such an incredible talent pool in Canada that's actively looking to stay, instead of moving to Silicon Valley," Arruda told Canadian Lawyer via email.
Epiq's Swansburg calls Canada "a great sandbox."
"Success breeds success. There is a strong, connected support community. Also, the Canadian market here is smaller, more definable and, in many ways, more accessible — making for easier testing, and a lower risk environment."
Not so fast
Toronto has plenty of competition, however.
The U.K. and Singapore governments are actively investing big bucks in legal innovation, most of the big English law firms are tangibly working with legal tech players, while the U.S., Israel, China, Russia, Berlin, Paris and Brazil's São Paulo financial centre are all chasing the legal tech supercluster crown.
Canada probably has some ground to make up, says Arruda, especially compared with the U.S.
"Canada is maybe lagging a bit behind . . . [due to] the Canadian market, until very recently, being essentially closed off from international competition. There's a lot of interesting work happening in Europe, especially in London, and I'm continuously impressed by the focus and momentum building around Asia's legal tech industry."
Toronto lawyer Kowalski says Canada's "not a hotspot" for venture capital and agrees the legal market is small.
"The U.S. has a massive advantage due to size and the relatively homogenous legal market with its uniform language and common law system. The EU's of comparable size but fractured by language and different laws, which handicaps its legal tech scene."
Says Kowalski, "It's noteworthy that Clio and Kira, the two most successful Canadian legal tech companies, have created products that are jurisdiction agnostic — they can be used in virtually any jurisdiction or language."
---
How to be a B2B legal tech titan
LawGeex's Shmuli Goldberg: "Recognize the exact pain points facing many in-house lawyers. Businesses want to see their lawyers doing tasks more strategic than contract review and approval. Focus on doing one thing very well. Despite the hype about AI, we are very honest with customers about what we can and cannot do. This engenders trust and builds sustainability. [Also, entrepreneurs should remember that] lawyers are change-averse, meaning you must make a very good case for change, and then show your customers value very early on so they can then show it as soon as possible to their CEOs and CFOs. Other success drivers? Prioritizing prospects and customers who were streamlining their operations and looking for tangible, quantifiable return on investment."
Prosperoware's Keith Lipman: "[We grew big] by carefully managing cash flow, focusing on understanding client workflows and processes, and because of our deep domain expertise and great software engineering experience. Many lawyers try to become engineers without software experience, while a lot of developers try to jump into the legal industry and solve its technology problems."
Relativity's Nick Robertson says that his company's success drivers included bootstrapping and making a profit for more 10 years before raising US$125 million from Iconiq Capital in 2015. Meanwhile, Relativity has focused completely on e-discovery for 10 years, says Robertson. Furthermore, it has always invested heavily in free 24-7 customer support, documentation, training and online user communities. In addition, Relativity uses its marketing budget to add value to customers instead of for outbound marketing. For example, "our Relativity Fest user conferences in Chicago and in London, England connect thousands of customers and certified Relativity professionals during hundreds of unique educational sessions."
ROSS Intelligence's Andrew Arruda: "We were founded at the University of Toronto — one of the world's leading AI institutions — by students, including AI researchers, and former attorneys. My advice for legal tech entrepreneurs? Build something you love alongside people you love working with whose skillsets complement yours."
Clio's Joshua Lenon says ensuring great service and a "clean, easy" user experience can turn customers into "evangelists."
---
Other top B2B legal tech companies
Canadian Lawyer also approached Anaqua, Concord, Disco and Workshare for interviews.
Boston-headquartered Anaqua (approximately 180 employees, founded in 2004) helps clients better manage patents, trade secrets and trademarks. With more than 20,000 users, Anaqua has attracted investment of US$125 million. Anaqua has two other U.S. offices and six more in six other countries. Anaqua owns established legal tech company Lecorpio. Robert Romeo is CEO.
In 2018, San Francisco-headquartered document management company Concord (approximately 100 employees, founded in 2014) had raised more than US$51 million. Concord, also in Paris, works with more than 200,000 companies. Matt Lhoumeau is CEO.
Austin-based e-discovery company Disco (200+ employees, founded in 2012) has attracted US$50 million, including US$20 million in 2018. Used by 50 of the top 200 U.S. law firms, the company's software automates and simplifies complex and error-prone tasks. Kiwi Camara is CEO.
London, England-based Workshare (approximately 180 employees, founded 1999) helps lawyers and other professionals compare, protect and share documents across devices. With offices in the U.S. and Australia, Workshare's website says it has more than two million customers in 70 countries. Michael Garrett is CEO.
---
Ones to watch …
Canadian company Closing Folders (approximately 15 employees, founded 2013) is one to watch, says Kira Systems CEO Noah Waisberg. Legal Innovation Zone managing director Chris Bentley adds that Closing Folders is used by "just about every Toronto law firm." He also highlights Lex Machina (approximately 80 employees, founded 2010) as a "big deal" in legal tech. Lex Machina has attracted at least US$8 million. That company, along with Ravel Law (approximately 16 employees, founded 2012), is owned by legal intelligence giant LexisNexis. U.S. company Fastcase (approximately 50 employees, founded 1999) is singled out by Clio executive Joshua Lenon as significant, while Epiq Canada's general manager Carla Swansburg highlights HighQ, Recommind (a search-focused subsidiary of OpenText Corporation), Luminance (a U.K.-focused Kira competitor) and AI-powered document extraction company iManage RAVN — a company founded by Prosperoware's co-founder and current president Keith Lipman.
Atrium (130 employees, founded 2017) is a San Francisco-based law firm combined with a Delaware-based corporation. Atrium's relatively new technology platform helps clients draft and review commercial contracts and raise capital, among other tasks. Atrium has US$75.5M from investors that include Andreessen Horowitz (a prominent legal tech investor), as well as top tech incubator Y Combinator. Atrium is backed by Twitch founder and Y Combinator partner Justin Kan and was co-founded by Silicon Valley corporate lawyer Augie Rakow.
But … Don't forget, says Cameron-Huff, the two established legal tech players, LexisNexis and Westlaw (owned by Thomson Reuters, publisher of Canadian Lawyer). "They are huge and have lots of great products," he says.
"There's a bit of a debate as to whether legal tech means startups or should mean the broader industry. It should include the giants because they make the most widely used tools, and some of them are excellent."