Lawyer says ordeal has harmed his practice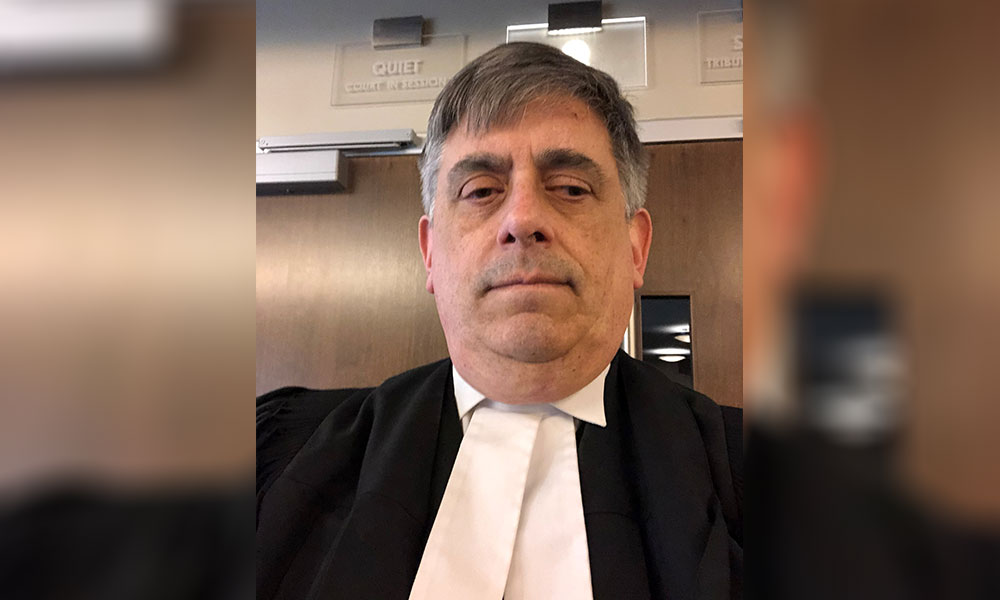 The New Brunswick Court of Appeal has dismissed the appeal of a defamation ruling, in which a woman accused a lawyer of being a pedophile and sex offender on Facebook, citing the fact he had once represented a man convicted of child sex crimes.
At the trial level, Justice Larry Landry called the defamation "simply outrageous, scandalous and reprehensible." Landry awarded the lawyer – Peter White – $50,000. The defamer, Joan Zed, appealed. In Zed v. White et al., 2019 NBCA 86 the province's highest court dismissed her claim, saying the appeal was "frivolous" and "devoid of any merit."
White says that he tries just to "laugh it off" and assure himself no one believes the claims. But he practices in a small community, where everyone knows everyone and he adds "a lot of people think if there's smoke, there's fire."
He says the experience has hurt his practice. He has noticed the family-law files coming across his desk have declined by a third.
"You build a whole life trying to establish a reputation. And you try to do good work. You try to be a good person. And this person comes out of nowhere and for absolutely no reason, says the most disparaging thing they could possibly say about you," he says.
It began in 2015 when Zed hired another lawyer – Allan Levine – to help her with a cohabitation agreement. Displeased with Levine's service, she complained to the law society, posted about Levine on Facebook and parked a van adorned with signs criticizing him across the street from his law office. The signs included messages such as "Lawyer Allan Levine misrepresented me as a favour to a fellow lawyer," "Allan Levine is A Liar & A Thief" and "Lawyer Allan Levine cost me my future, by doing a favour to a fellow lawyer. Trusted him to protect me… He did not… Instead he let another lawyer manipulate him… which makes him stupid!"
White says Zed was there from 10 a.m. to 4 p.m. every day for three weeks, until Levine got an injunction and sued Zed for defamation. Zed counter sued for deficient legal services.
It was during Levine's dispute with Zed that White became embroiled in the controversy. White is not a business partner with Levine but the two share an office space. David Lutz, who was acting for Levine on the defamation case, had White do an affidavit about the experience of having Zed out in front of their office with her signs and speaking with passersby.
"All of a sudden, I become an enemy," says White.
White had been part of the legal team representing Donnie Snook, a former Saint John city counselor who had been sentenced to 18 years for sexual crimes against 17 children. When Zed was served with the affidavit, she went back to Facebook and posted that White was an accomplice of Snook, had been charged with crimes against children and it was "public knowledge" White was also guilty of perjury, disobeying statutes and lawful orders of the court, fabricating evidence, libel, assault causing bodily harm, child exploitation for financial gain and a number of other crimes.
"There was simply no evidence pointing to the truth of any of the allegations made in Ms. Zed's Facebook posts," said the Court of Appeal decision, which was reached by Chief Justice Marc Richard and Justices Barbara Baird and Raymond French.
Despite the court's finding there was no evidence to Zed's claims, as was indicated by Justice Landry, Zed appeared to believe them. When explaining why he did not award costs on a solicitor-client basis, Landry said: "I cannot come to the conclusion that Joan Zed was driven by malice. She seems to be truly believing that she is fighting a just cause. Unfortunately for her, there is not a shred of evidence, in this particular case, that she is right."