A new research paper on how to address defamation on the internet recommends looking at alternative routes to deal with the issue, such as an online tribunal where disputes can be resolved.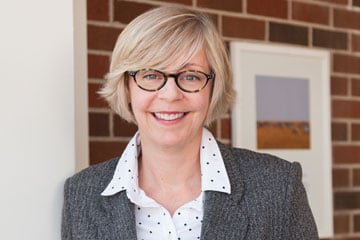 A new research
paper
on how to address defamation on the internet recommends looking at alternative routes to deal with the issue, such as an online tribunal where disputes can be resolved.
The background paper is by University of Calgary Faculty of Law associate professor Emily Laidlaw, and it is supported by the Law Commission of Ontario.
The paper notes how those who are affected by defamation are looking to improve their reputation and that "traditional remedies are not as effective to address online defamation disputes."
"I think this is an indication of a need [for] a change in how we resolve disputes and that something outside of court is likely much better at achieving the outcomes that the complainant wants," says Laidlaw.
Laidlaw says a shift away from traditional litigation to resolve defamation disputes would make sense, including incorporating alternative dispute resolution.
She says there has been success in other types of matters with the Civil Resolution Tribunal in British Columbia, which addresses small claims matters.
"If we were really looking at solving this problem, we would be looking at creating some sort of online tribunal to help quickly and efficiently resolve issues of online defamation," she says. "It's a lower cost, it's about the personal resolution more so than damages and long, drawn-out litigation."
The paper explains that in the internet age, speed is an important factor when it comes to responding to allegedly defamatory information that can spread quickly.
Laidlaw says court is traditionally the "last place" where lawyers and clients would head to address defamation disputes, and it doesn't necessarily offer a solution that the parties involved are seeking.
"If there's a way to more quickly resolve this, whether it's working with your client to have the content removed, and resolving behind-the-scenes with whoever is involved [that] they take down the content if they have control over it, something like that is going to better achieve what they want," she says.
She says solving defamation disputes might also require lawyers to work with others in the technological sphere.
"This is partly law, but partly, this is technological response. It might be scrubbing your content from search results . . . so we need to start seeing a shift in basically law firms working with non-lawyers that have other skill sets to fix the reputational harm," she says. The paper also notes a tribunal could "operate as a complement to court actions."
"[T]echno-legal solutions are critical to resolve online defamation complaints, because they operate within the communities within which the defamation took place," says the paper. "Courts are often divorced from context. An online tribunal, because of its structure, is in a better position to facilitate delivery of techno-legal solutions."
Sue Gratton, research lawyer and project head of the Defamation Law in the Internet Age Project at the Law Commission of Ontario, says the paper is the final release in a set of five papers on the issue.
A public consultation on the issue is anticipated to begin later this fall.
Feedback is invited from a variety of stakeholders on the matter, she says, including people affected by defamation or people alleged to have participated in defamation.
"The report is very useful for us because the goal of this project is to look at defamation law from first principles, so how's it really operating on the ground," says Gratton.
"We're really looking to hear not just from experts who know what the word 'defamation' means, but from people on the street who are out there using the internet and suffering reputational harm or being challenged with having caused reputational harm. We want to hear from those people as well," she added.