There was a clear need for a digital platform to help coordinate retrieval and storage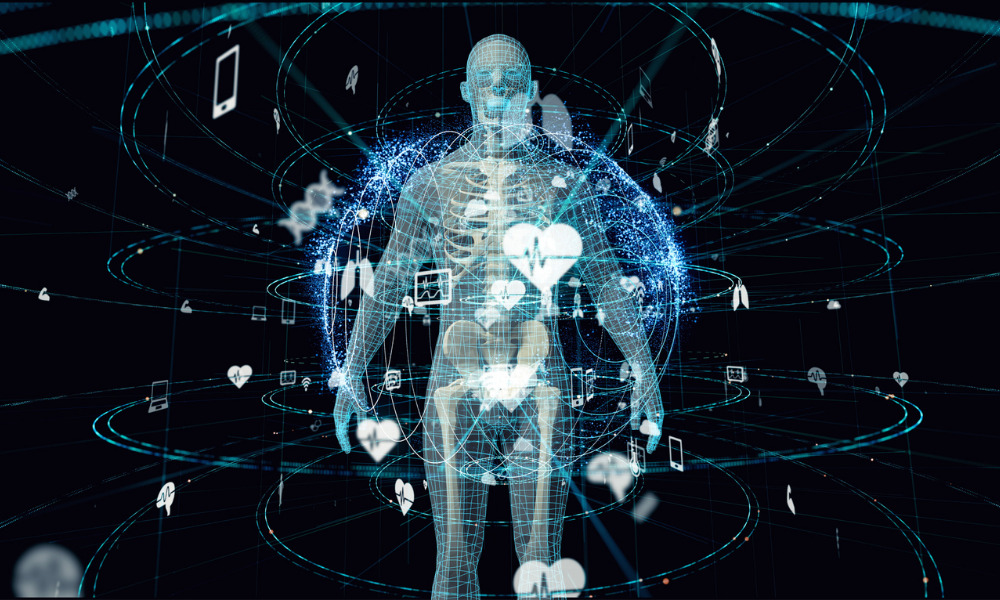 James Bateman and Derrick Chow were at the University of Toronto getting their PhDs in engineering physics and engineering aerospace, respectively, when the entrepreneurship and start-up community at the school offered the right "incubator ecosystem" to help them build a legal technology that is revolutionizing how lawyers access their clients' health information.
Bateman says he knows how it looks — a physics and an aerospace guy are going to fix the problems with health data interoperability — but the duo identified a need and created a best-in-class technology to fill it.
"Our mission was to make it easier for individuals to coordinate their health information to get it when and where they needed it," Bateman, CEO and co-founder of Medchart, says. "Through this journey we discovered there's a huge demand for providing this type of a service in the legal industry."
The inspiration for Medchart, a cloud-based software service that enables the electronic transfer of medical records through connections with hospitals, health care providers, non-medical healthcare providers and pharmacies, came from a place much closer to home for Bateman: the challenges he had with coordinating care for his father-in-law, who had cancer and was being cared for at home by the family.
Bateman's father-in-law was at four different hospitals around the GTA for various treatments, was taking part in a clinical trial, had two home-care agencies coming in to help out and also a primary care doctor to keep in the loop. Bateman's mother-in-law was going site-to-site to health records departments — often found in places like basement level 3 — carrying around an accordion binder stuffed full of paper records of her husband's entire medical history to keep everyone up to date and in sync.
There was a clear need, in Bateman and Chow's eyes, for a digital platform that could help coordinate this retrieval and storage. They soon realized law firms were having the same experience — "There's no magic bullet, there's no backdoor or special way for them to get access to this information," Bateman says — and it was a huge manual burden on the firm. Much of the work is done through old-school processes using fax machines, mail and phone calls. Medchart solves that problem on both sides of sending and receiving through data integration and process automation.
"Our target law firm customers have up to now been accessing 300+ page medical records in extremely inefficient ways," says Anand Ablack, Vice President, Business Development. "What's exciting about Medchart is that we're taking a fractured process and significantly improving upon it through a fully digital workflow and by securing more direct electronic connections to the sources of health information."
Medchart has been operating in the Canadian legal market since 2017, serving as a conduit to collect plaintiff medical records and integrate it seamlessly into personal injury lawyers' case file workflow. The way that personal injury law firms have embraced the technology as a part of their core practices and use it to provide a better experience for clients — who are suffering enough without having to worry about how to get required medical files, Bateman notes — is validating. However, his vision for Medchart doesn't stop there.
For starters, Medchart is rapidly expanding its network of connections with hospitals, health care providers, pharmacies and other data sources bolstering their one-stop shop for health data access across North America. Over 1000 providers including major regional hospitals, large clinic groups and individual physicians across Canada already utilize Medchart to release records electronically and the company is connected to multiple nationwide and regional health information exchanges and data sources across the United States covering millions of records.
Additionally, the focus in the Canadian market is on the lawyer's next steps once they have the medical record data — how does it inform case strategy, what are the key conditions and impairments, drug or device names or other critical information that need to be identified and organized, and how can it all be done more quickly using technology? Lawyers often use medical legal professionals to analyze the records, but "it is still a very time and labour-intensive process, with many still doing a full manual review and using highlighters to identify the information crucial to their case," says Ablack.
"On top of what Medchart does now, we're broadening our capabilities to use artificial intelligence and machine learning to provide insights and analytics that would otherwise take paralegal staff hours of work," he says, noting that Medchart has already launched this technology for its clients in the United States for claimant qualification for large mass torts. "This investment will be a game changer for class actions, mass tort and single-plaintiff personal injury lawyers on both sides of the border."
Bateman says there's a huge opportunity to take advantage of modern technologies and add that layer of insight in a cost effective and reliable way. "The feedback to date has been fantastic — our lawyer customers say it turns health data into health information that they can base their litigation decisions on," Bateman says. "We're looking to really revolutionize the space by bringing those additional value-added services into the envelope of what we offer."
Medchart, which currently has a team of around 150 employees and plans to increase to over 200 by the end of 2021, is also eying adjacent B2B verticals that need medical record information and AI/ML analytics such as the insurance market.
"We've matured so much," Bateman says. "It feels good to see Medchart grow — and looking at the potential, this is really just the beginning."