Legal profession must be more forward-looking to keep its head above water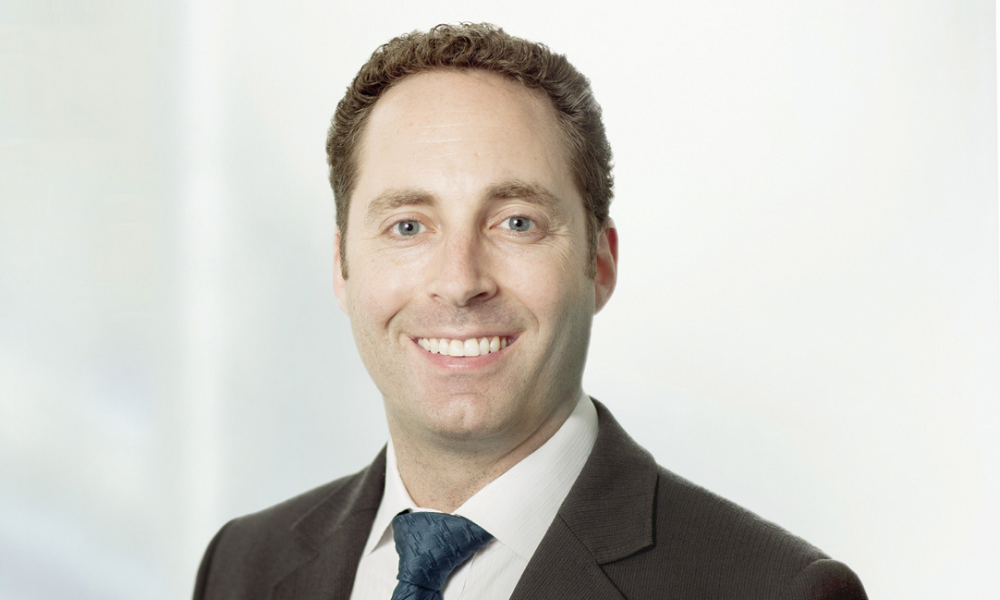 The legal system is inevitably reverse-looking — it relies on precedents, legislation already drafted and case law going back decades — but going forward, the profession must keep its finger more firmly on the pulse of change because technology is moving rapidly, says Daniel Michaelson, partner at Neinstein Personal Injury Lawyers LLP.
"People don't appreciate we're in a tidal wave of new tech, and it's coming whether we like it or not," says Michaelson.
From Day 1 Michaelson has been interested in what comes next, and having an idea of what's coming down the pipe in the real world enables firms to be more cutting edge in their practice — and therefore better prepared for the big changes on the horizon. In Michaelson's mind, there are three broad areas of his practice that next stage technology will have a considerable impact on: medical malpractice, where robotics are increasingly being used, even for remote surgeries; motor vehicle accident cases, where vehicles are seeing increased automation; and product liability such as machine malfunction, which also ties into the first two areas.
Imagine a scenario where a surgeon's robotic tools break down, as opposed to the surgeon making an error. It's less medical negligence and more of a product issue, Michaelson says. In another example, currently car accidents involve someone hitting another car or a pedestrian, and negligence flows to the driver and potentially the owner. In the not-so-distant future, what if the software doesn't upload properly to a vehicle's system and it doesn't have the latest GPS data for the roads, or for using the cameras and sensors. Whose fault is that?
It will depend on jurisdiction, Michaelson notes, but with the current laws in Ontario that situation would fall under products liability — you sue the manufacturer if there's a significant machine issue and someone was injured — but in the future he predicts it might be more like the benefit side of MVAs that exists now where fault doesn't matter. If you're injured in a car accident you can still have a residual amount of med rehab benefits, for example, or attendant care, even if you caused the accident.
"We may see more movement in that direction because it becomes too difficult to determine fault when we're talking about software updates happening at the speed of light — or not — that the driver would have no idea was even happening in their vehicle."
Technology is increasingly encroaching on areas like MVAs, Michaelson says. When he examines a witness, he asks if they have a dash cam and if it recorded the accident, or whether or not they had Find a Friend or another app that tracks their location running on their smartphone. Michaelson currently has cases that have to do with machine malfunction not human error — the heater malfunctioning or the air bag inflating improperly, resulting in injury — and it comes down to thinking more about product liability as opposed to the negligence of a person.
While Michaelson hasn't seen a self-driving car case yet, it's just a matter of time before things move from generation 1 or 2 of the technology to generation 5 which would involve all cars on the road communicating with each other and running on a network. It might be five, ten or even twenty years away "but it's definitely coming," Michaelson says, noting he had a meeting with a friend recently whose Tesla drove him completely on its own, without his hands on the wheel or his foot on the brake or the gas.
Aside from Tesla leading the pack in personal vehicles, Uber's master plan is to use a larger fleet of remote vehicles to pick people up and drop them off, and expand into transport trucks, trains and even drones as well, all done through automation.
"That's where they see themselves 5-10 years from now and it's not a secret," Michaelson says. "It's in their mission statement: this is precisely what they're working towards."
As much as it might sound like science fiction, and it's still very much in the early stages, it does exist in some areas right now. For example Googleplex in California uses fully automated transit, and a few other US cities such as Dallas, TX, have similar pilot projects for vehicles entering downtown, with the goal of more seamless traffic. While practically Michaelson predicts there will always be accidents — any machine breaks down, all parts wear out over time, glitches happen — there are roughly 80,000 car accidents a year in Ontario, and if self-driving technology could help slash even half that number it would greatly reduce injuries and related health care costs.
"People forget that 100 years ago there were more horses on our roads than cars, and nobody could have perceived that soon after there'd be no horses, only vehicles," says Michaelson. "And that was prior to computers, modern math and modern science. This will happen way faster than people think."
The legal side will adapt slowly to the new reality, as it always does Michaelson notes, with a spike of litigation in the courts and legislation slower to follow, as historically it would react to trends or changes on the ground over a decade or so.
"Now I have no idea how it's going to react — but it will," he says. "The legal profession as a whole is going to have to be a lot more forward-looking — we don't have a choice."
This article was produced in partnership with Neinstein Personal Injury Lawyers LLP.