Shoe soles were partially worn, so judge assessed contributory negligence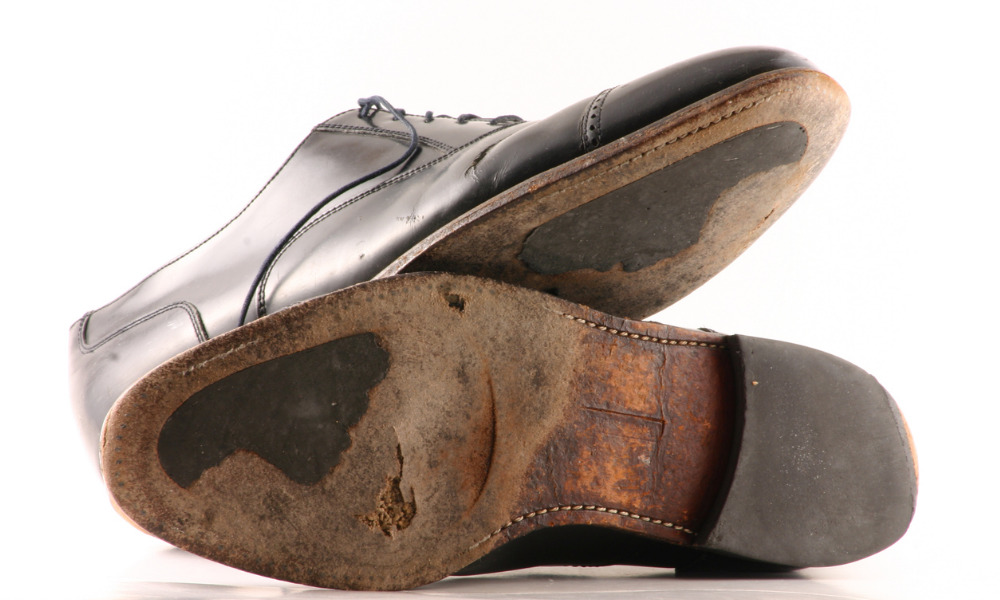 The law doesn't require occupiers of properties to be perfect, eliminate every possible danger, or ensure constant surveillance and instant response to incidents, the Ontario Superior Court of Justice has ruled.
In Martin v. AGO et al, 2022 ONSC 1923, the plaintiff – a lawyer practising criminal and quasi-criminal law in Hamilton, Brantford, and the Halton Region – claimed damages from Ontario Infrastructure and Land Corporation, CBRE Limited, and Bee-Clean Building Maintenance based on a slip-and-fall accident.
Before the COVID-19 pandemic, the plaintiff visited the John Sopinka Court House in Hamilton about three times a week on average. In July 2015, he was traveling along the main public hallway in the courthouse's ground floor lobby when he slipped on a small amount of water and fell. On that day, it had rained and the lawyer had been wearing his usual work shoes with rubber soles.
The plaintiff's action alleged that the defendants jointly and severally breached the standard of care required under s. 3(1) of Ontario's Occupiers' Liability Act and were otherwise negligent. The parties agreed on the quantum of damages but disagreed on the issues of liability and contributory negligence.
The court, in dismissing the plaintiff's action, ruled that the defendants complied with the required standard of care by doing the following:
Routinely inspecting and cleaning the public floors
Adopting a work order system
Carefully laying down mats at the courthouse entrances
Installing signs across the ground floor on a daily basis.
The system of Bee-Clean's porters in inspecting the floors at least four times per shift was adequate in the circumstances, the court found, and the day porter was attentive to the floors' condition when the courthouse was at its busiest.
If the public space that the defendants were required to inspect was a large and busy restaurant instead, the decision might have been different, the court noted.
Regarding causation, the court found that the plaintiff failed to show that he would not have fallen if the defendants enforced a more vigilant system of surveillance. The spilled liquid was of a small amount and was imperceptible to at least six people, the court said, adding that the defendants were not an insurer of all slip-and-falls.
Lastly, the court said that the lawyer should accept some personal responsibility for his injury since he chose to wear shoes with partially worn soles.
Justice Michael Valente inspected the shoes, found that the soles were approximately 30 percent worn, and assessed contributory negligence using that rate. The judge noted that immediately before the accident, several people walked in that area and did not slip. The plaintiff also admitted, on cross-examination, that the soles of his shoes were worn and smooth.