Zarkovich embraces the challenge of developing new privacy policies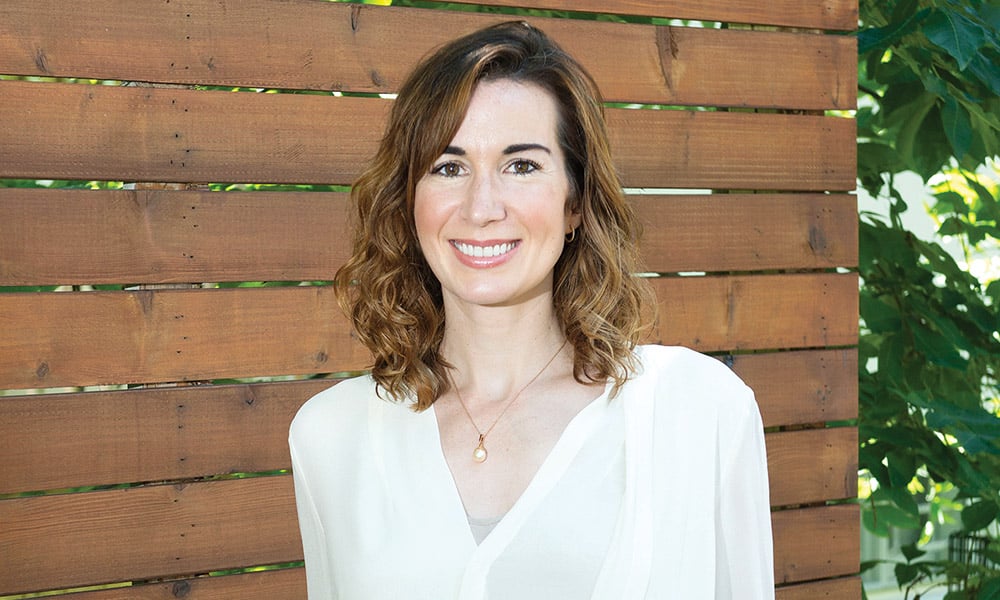 When Erica Zarkovich joined LifeLabs in June 2020, the organization was still reeling from a widely publicized cyberattack that exposed the personal information of an estimated 15 million Canadians in 2019, so handling related litigation matters and developing a strong privacy program were critical responsibilities. Implementing a strong foundation for privacy at the Canadian laboratory testing company has been at the top of the list of priorities for Zarkovich in her role as vice president, general counsel, chief privacy officer and corporate secretary.
"Often, with privacy, there is a tendency to just be reactionary, without having a strong foundation," says Zarkovich. "In order to further mature the privacy program at LifeLabs, we've gone back to the first principles and looked at our suite of policies and our procedures and we've rewritten those to make them easy to understand and easy to implement and translatable across all business lines, so they are accessible to everybody."
Together with the information security team, Zarkovich also developed a cybersecurity privacy committee with which she shares the new policies.
"The work we are doing is foundational, so it sets the tone for privacy across the organization. It allows everybody to understand the importance of privacy and it's enabled us to be proactive instead of reactive," she says. The team now follows a suite of policies and procedures that can be drawn upon in the event of a privacy breach. Implementing concepts such as privacy by design has also been helpful.
One of her strategies has been building cross-functionality within her eight-person team to ensure that each member has a strong understanding of privacy.
"I'm trying to develop a team in which each of us has an understanding of the privacy issues and to build that cross-functionality because we're a small team and we're federal and we deal with a lot of issues all the time," she says.
In addition to building privacy policies and programs and dealing with breaches, Zarkovich also manages litigation matters, negotiates all major contracts and manages stakeholder relationships with health authorities, regulators and board members in order to maintain positive stakeholder relationships and ensure compliance.
Zarkovich came to LifeLabs with a strong background in privacy management, having previously worked at Cancer Care Ontario. She was always drawn to the intersection between health and the law, having completed an undergraduate degree in biology and bioethics prior to attending law school.
After starting her career at Stikeman Elliott LLP, she quickly took the opportunity to move to an in-house role at Cancer Care Ontario in 2010, initially as legal counsel and later earning the title of general counsel, chief privacy officer and corporate secretary. She made her mark at Cancer Care Ontario, leading a team responsible for all legal, privacy, risk, breach management and regulatory requirements and playing a critical role in the transition of CCO into Ontario Health — the agency responsible for health system transformation in Ontario. She also worked on many of the legal and privacy requirements surrounding Ontario Health's response to the early weeks of the COVID-19 pandemic.
When the opportunity arose to join LifeLabs and take her expertise in cybersecurity and privacy protection to the lab industry, Zarkovich welcomed the challenge.
"I was excited to get into private sector health care and in a slightly different field — the lab space," she says. Joining LifeLabs amid the pandemic when the whole team was working remotely, Zarkovich came up with creative ways to get to know people such as introducing virtual collaborative workspaces. She scheduled weekly meetings with her team in addition to meetings with the senior leadership team and some key directors to keep the lines of communication open.
"I think it's really important for people to understand that we're still here even though we can't see them physically," she says. When Zarkovich joined the team, she implemented staff accountabilities for her team to keep track of what everyone is working on, as well as mission values and decision principles to help develop a strong team.
Alongside her responsibilities in leading the legal function, Zarkovich and her team at LifeLabs have been supporting the organization in the development of a new line of business for COVID testing. In November, the diagnostic provider announced a new program for supporting the Ontario government in increasing the local public health response to the pandemic by providing additional COVID-19 assessment centres. Testing services were made available at a limited number of LifeLabs locations for both asymptomatic and symptomatic individuals to support and augment the network of assessment centres already operating throughout the province.
"I'm really proud of my team's work because we've been really agile in developing COVID-related contracts quickly and negotiating with governments and third parties seamlessly," says Zarkovich. Understanding the business requirements and implementing a transferable legal framework very rapidly was a major undertaking for the team, which consists of a blend of lawyers, contract specialists and privacy specialists.
Among her goals for 2021, Zarkovich says she hopes to cement her position as a trusted business partner and to be commercially minded. She has set up key benchmarking milestones for working alongside the business with plans for attending meetings to really understand the lab business and to understand the value that the legal team can offer by embedding itself into the business.
"I derive my greatest satisfaction from watching the team grow and advance from a career perspective, so my goal is always to foster the team and watch them develop as individuals," says Zarkovich. "That is something that every leader should have as their number one priority."
FACT FILE
Name: Erica Zarkovich
Company: LifeLabs
Title: Vice president, general counsel, chief privacy officer and corporate secretary
Years in the industry: 14
Career highlight: Developing a high-functioning team. I get excited about growing teams and seeing how they work together. A lot of people from my teams have gone on to do amazing things, so I derive a lot of satisfaction from that. Being part of the COVID response team at LifeLabs has been really exciting as well.
Career lowlights: A lowlight for me has been facing difficult decisions where you have to show your value in the face of cost-cutting exercises. My response has always been to think of new ways to derive value, whether it's reputational value or value to the board or another kind of value.
Was a member of the Research Ethics Board at the Hospital for Sick Children, 2011-2015
Attended University of Paris I: Panthéon-Sorbonne, French language, law and literature
Is a Loran Scholar and holds an HBSc in human biology/bioethics from University of Toronto (Trinity College), an LLB from Queen's University and an LLM in Health Law from Osgoode Hall Law School
Became a general counsel at age 33