Groupe Sélection's VP, legal affairs explains how she led a consortium in the purchase of the historic Molson Brewery site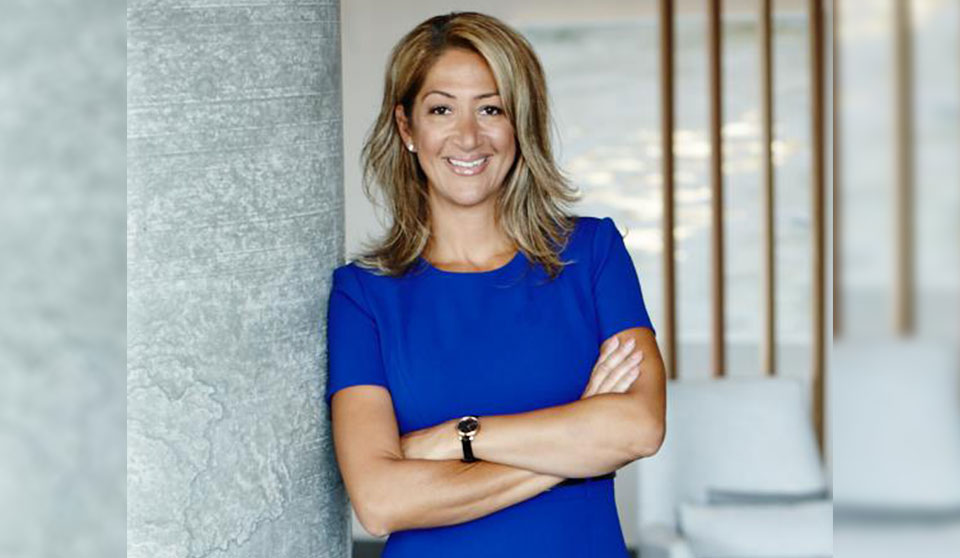 Helen Bougas has made her mark as one of just four women in upper management at Laval, Quebec-based Groupe Sélection where she leads an all-female legal team in tackling some significant acquisition and development projects.
After two years with the real estate developer and management company, Bougas led a consortium through the $126-million purchase of the Molson Brewery site in Montreal this year. The consortium, which includes Groupe Sélection, financial partner Fonds immobilier de solidarité FTQ, and developer MONTONI Group, won the contract to redevelop the 1.2-million sq ft site occupied by Molson's bicentennial brewery. The acquisition was completed in June after eight months of negotiations and problem-solving.
"Winning the bid was such a long-shot as we were the smallest player," says Bougas, who holds the title of VP, legal affairs. "We associated ourselves with strong strategic partners and slowly we got through every bid. Montreal has known that land as an industrial site for over 200 years so if we were going to revitalise the whole area, we had to come up with a really strong plan for the Molson family to accept it." The consortium's vision incorporated diverse housing, businesses, commercial and tourist facilities.
One of the many legal challenges which Bougas and her team encountered during the complex acquisition project was negotiating with the City of Montreal to forgo its pre-emptive right to acquire the site at the same price as any buyer. To overcome this hurdle, the consortium agreed to assign a portion of the land to the city for the construction of a park. It also included social housing and the possibility of a school and libraries within the development plans, to satisfy the city. Negotiating loan agreements with banks was another challenge which meant demonstrating the consortium has the capacity for the long-term development project.
Bougas relies on the assistance of external counsel partners, Lavery Lawyers and Borden Ladner Gervais LLP for many of her projects.
"Our firms are like our right hand. When you are a developer of this magnitude you have a complex structure of holding properties so starting over with new firms is very difficult," says Bougas. "We definitely look for law firms that will answer a call right away and have a big business sense. The lawyers we work with know what we are willing to gamble with and what we are not willing to gamble with as a company," she says.
Bougas is also managing the legal formalities for Groupe Sélection in its partnership with MONTONI and FTQ to redevelop and construct the residential portion of Canada's largest private construction project to be currently underway. The $450-million development at Espace Montmorency in Laval began in June this year and will include offices, restaurants and a hotel as well as residential units.
MONTONI and FTQ were already owners of the property when Groupe Sélection came to the table, so Bougas and her team had to work hard to get up to speed and negotiate their own objectives.
"Entering a partnership that already exists involves a lot of negotiations because you're like the new kid on the block, trying to negotiate deals that you haven't negotiated before, and to add clauses and contracts that you think are beneficial to you," she says.
Bougas started her career in private practice, but the move to an in-house role was a natural transition for her. After running her own firm for several years, she joined the law firm De Grandpré Joli-Coeur in 2007 to work in real estate law, and later managed the legal work for private lender, Castleton Hypotheques in Montreal before landing at Groupe Sélection in 2017.
"In private practice you get labelled as an expert in one area, but in-house you get to touch all aspects of a development project, whether it be the acquisition of a property, construction, financing or putting in place loan agreements," she says. Being an owner-operator presents additional legal challenges for the firm which Bougas handles.
Groupe Sélection has an ambitious pipeline of projects for 2020 so Bougas anticipates her legal expertise will continue to be put to good use, particularly in the development and expansion of the firm in the U.S. real estate market. Groupe Sélection which ranks first among private companies in the retirement complex sector in Canada has developed, built and manages more than 50 housing complexes.