'Dirt' lawyers plough international property deals with a whole new set of legal and business issues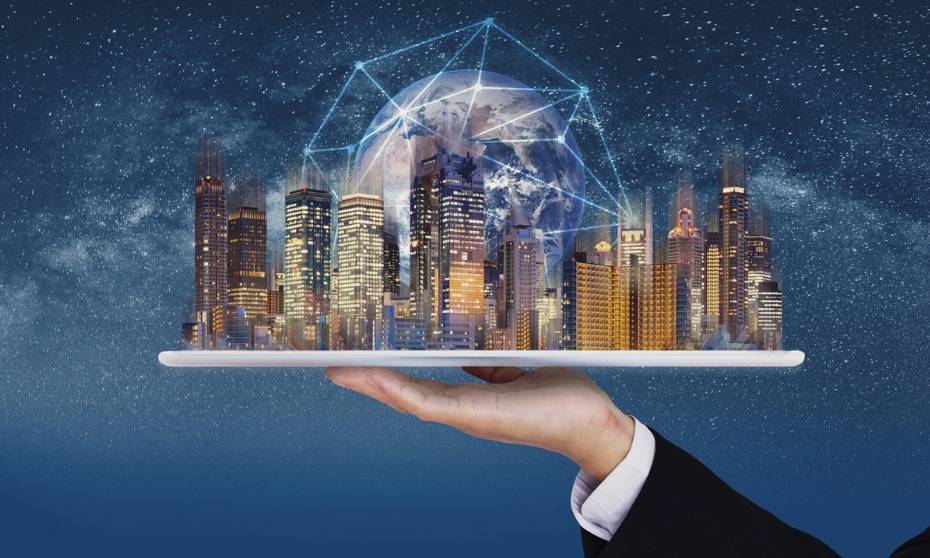 Commercial real estate lawyers are seeing a growing business in international property purchases as large investors exhaust their domestic interests and look further afield in a world that is becoming increasingly smaller.
Thomas von Hahn, a partner at Blake Cassels & Graydon LLP in Toronto, points to an increasing trend with Canadian pension funds investing in property in Europe and North America, as well as Asia. While funds have been increasing their focus in property investment, often creating real estate sections to oversee their management, they've been looking further afield more recently. In fact, during the first four months of 2019, Blakes has seen more real estate action involving pension funds than ever before, says von Hahn.
"It used to be that a real estate lawyer was only interested in the province of Ontario or maybe even only the city of Toronto because that was a very local practice. What we've developed into are international practitioners," says von Hahn, adding that he now goes to at least six international conferences per year to watch out for trends and opportunities. "Also, the importance of networking internationally has never been as important for a little dirt lawyer as it is today."
The Canadian lawyer's role is helping to develop the relationships between the client and the international players, including finding legal representation in that market and ensuring the client's best interests and their requirements are maintained in those jurisdictions abroad. Some might invest in platforms in a particular place, such as Europe, for logistics, looking to develop sites for users such as large internet companies, says von Hahn.
The process often includes the creation of a joint venture structure where the Canadian investor may serve as the equity partner and relying on the local knowledge of the other partner, who is often a developer or property manager based in that country. The local partner may also have a good pipeline on deals that may result in a joint venture agreement exclusive to that jurisdiction.
"What we try to do is help clients, who are navigating unfamiliar territory, understand they can be properly protected in a jurisdiction that is not their home turf. That comes with a bunch of challenges," says von Hahn. "The legal is one side but also the practice of the trades are different in different jurisdictions."
There are several issues to consider when buying property in different jurisdictions that do not arise when buying property at home, says Fraser MacFadyen, a partner with Stewart McKelvey in Halifax, who has been involved in transactions involving property in the United States. The commercial client is often quite familiar with the process and the documents involved when purchasing real estate in Canada, but that sense of comfort disappears for transactions abroad.
"When working in another country, you want to have everything more buttoned down so that you spell out stuff like exit strategy and timelines for return of money, etc., so that there's no surprises, and document it all in detail, taking nothing for granted," says MacFadyen, adding that the familiarity with the judicial system at home doesn't translate when working on deals abroad.
Peter Tolensky, leader of Lawson Lundell LLP's real estate practice group in Vancouver, which has been involved in five international transactions during the past two years through the firm's long-term relationship with a large Canadian pension fund, says that, after it developed a level of maturity at home, the fund turned more to the world real estate market to meet its needs. "It's getting harder and harder for pension funds in Canada to find the right size of deal here in Canada. They need to do large transactions and the ability to find those large transactions is very limited in our relatively small market," he says.
Paul Greven, Canadian chief counsel for international real estate property consultancy firm JLL, says the movement abroad by pension funds, insurance companies and other investors is driven by the opportunities. "The primary reason for that is yields right now for real estate; the core assets are at historic lows. . . . The pension funds, the Brookfields, the Oxford Properties, Ivanhoé Cambridge, Canadian Pension — CPPIB, are starting to look abroad," he says. "In essential business districts with the big class A buildings, they can get better returns going abroad and that's why you're seeing a lot more investment or joint ventures or hookups in the [United] States as well as Europe and Asia, too."
Oxford Property, for instance, was involved in a US$25-billion joint venture in New York City's Hudson Yards. In fact, JLL's research shows that, while a decade ago 96 per cent of Oxford's property investments were in Canada, it reports that 55 per cent of its investments are now in property in other countries. While many are seeing better returns, investors are also mitigating their risks by diversifying their portfolios, Greven says.
He sees companies frequently creating joint ventures for large industrial investments. Without having the luxury of teams in these international markets, they turn to a platform model or platform venture where the Canadian pension fund and its captive real estate arm will identify a market and opportunity internationally and partner with a local real estate company or property management company.
In structuring the joint venture, von Hahn says, his group focuses on ensuring the client is protected and ensuring the money that is invested comes back. They also consider reputation by vetting the partner so that the client is comfortable developing that business association. "Although appropriate structuring and legal rights are important, the relationship is generally one that is long term and it is based on a level of trust," he says.
Determining the finance structure and what they want to build are part of structuring the agreement along with anticipating change, such as exiting the investment if the relationship doesn't go as planned or the policy direction of the fund changes. Joint ventures aren't restricted to international deals, investors can have experience on their home turf, particularly in the residential space involving condominium developers. But the domestic players will often have a certain comfort level and know what the deal looks like.
Lawson Lundell's recent deal involved property in India where the pension fund has no office. It sought out a domestic venture partner, and the Canadian pension fund became the equity partner, providing the funding for the venture. "When we put a team together for these deals, it's normally led by our tax group. One of the main thrusts for all this work is the structuring aspect of it, so our tax group does a lot of international structuring for Canadian pension funds," says Tolensky. "In all cases, we will also reach out and retain local counsel. And we will be our clients' eyes and ears supervising that local counsel."
The Canadian firm's value, he says, is that its long-term relationship with the Canadian pension fund client means it is able to serve and protect the client by taking into account its various needs, such as tax considerations and reporting needs, which could include filtering granular due diligence reports and creating summaries and highlighting red-flag elements.
"Our job is just to make our clients' life as easy as possible," says Tolensky.
The big players in real estate
499 in 2018 from 442 in 2017: number of global and institutional players investing US$1 billion or more in real estate, according to a survey by data and intelligence company Preqin Ltd.
28 per cent: proportion of investors that were pension funds
21 per cent: proportion of investors that were insurance companies
11 per cent: proportion of those billion-dollar investors' portfolio that is real estate, compared to other investors at just eight per cent
Canadian pension funds
11.76 per cent by the end of 2016 from 9.43 per cent in 2011: increase in the allocation of Canadian pension funds' investments in real estate, according to JLL's Capital Markets Canadian research team in Canada.