New law creating landlord duty didn't apply during lockout period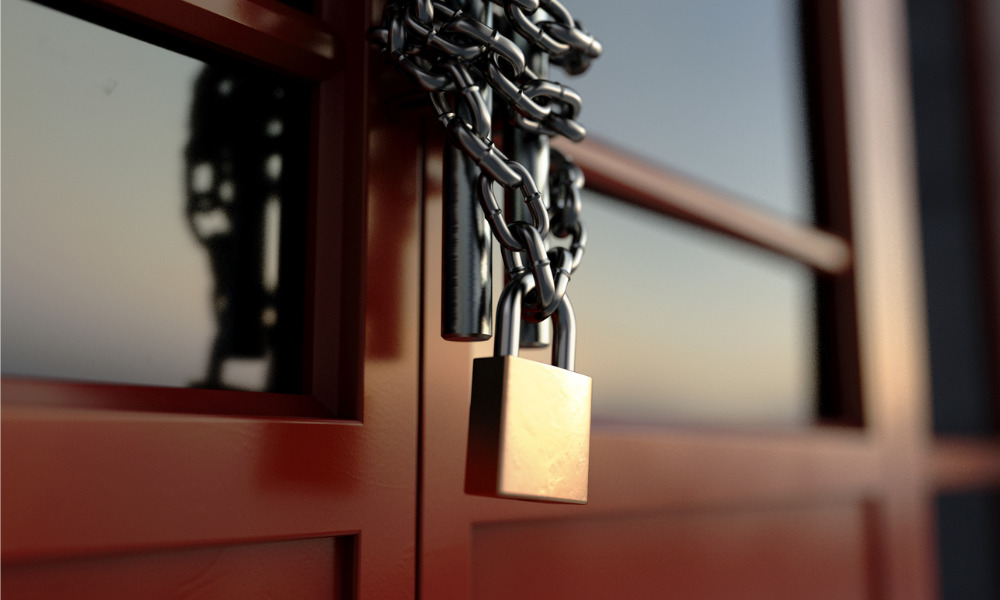 The Ontario Court of Appeal has dismissed a tenant's claim for damages for a 26-day lockout because there was no agreement to reduce rent and the lockout period was not protected by law.
In Drop and Run Inc. v. 1909703 Ontario Inc. (Integral Health Group Inc.), 2022 ONCA 375, Drop and Run Inc. subleased a property from the respondent operating as Integral Health Group Inc. On Sept. 7, 2020, the landlord locked out the tenant for 26 days for its alleged failure to pay rent. Drop and Run eventually obtained an interlocutory injunction to restore possession of the premises and it resumed its tenancy on Oct. 2.
The tenant filed a claim for damages against the landlord, alleging that the landlord had agreed to reduce the rent by 75 percent and that it had paid the reduced rent. The tenant argued that, as a result of the agreement, there was no failure to pay rent and no basis for the lockout. However, the application judge found that the parties never entered into a rent reduction agreement based on the evidence submitted, including text messages from the landlord demanding full payment after the tenant began paying a reduced amount of rent.
On appeal, the court agreed with the findings and conclusion of the application judge. "This is a factual finding that is entitled to deference in the absence of a palpable and overriding error. The appellant has not established any such error," said the court.
The tenant also argued that it was entitled to damages under the Helping Tenants and Small Businesses Act (HTSBA), which came into force and amended the Commercial Tenancies Act on Oct. 1, 2020. Under the new law, landlords that locked out tenants between Sept. 1 and Sept. 30 were required to restore possession to the tenant as soon as was reasonably possible. Landlords who failed to comply were liable to pay damages.
In this case, the court found that the tenant regained possession of the subleased property on Oct. 2, which was the day after the HTSBA came into force. The tenant was not locked out during the non-enforcement period established by HTSBA because that period commenced on Oct. 1, 2020. The court said that the tenant's reliance on the HTSBA to support its claim for damages was misconceived. Consequently, the court ruled that the landlord was not liable to pay for damages.