Vancouver-based company went public in April, now has market cap of almost $1.4 billion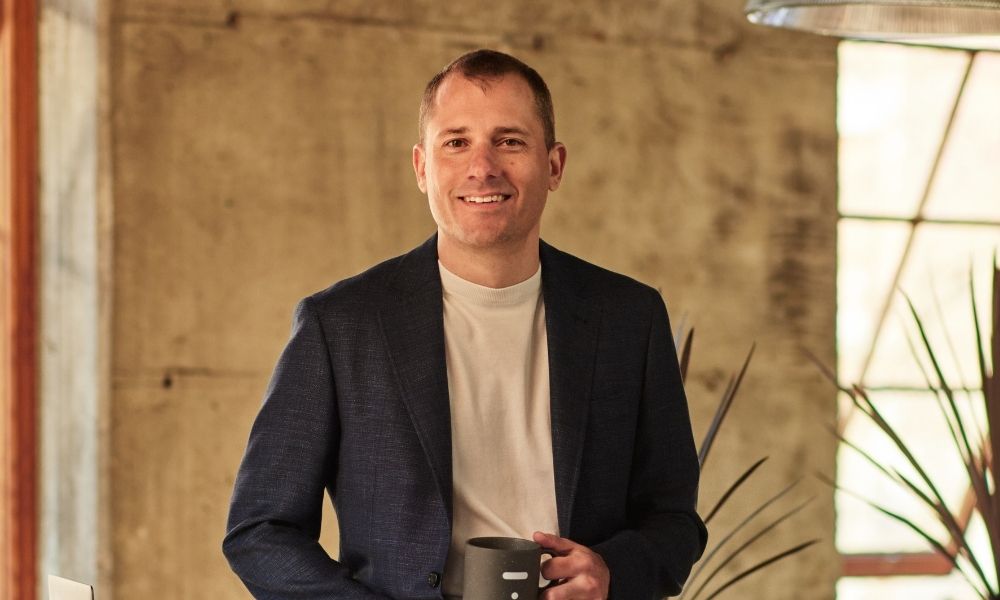 The roots of Thinkific – a B.C.-based digital online learning platform with a market cap of more than $1 billion – go back to the mid-2000s, when co-founder Greg Smith was teaching students wanting to master the often-intimidating LSAT course.
Back in 2006, the former securities lawyer was giving small classes, as well as one-on-one tutoring, in the law school admissions test. The main goal was to put a dent in his student loan balance. He realized that he was often covering the same material, over and over, so he figured why not find a way to share that information with more economy.
He started with a blog, telling students to read it first before taking his course or asking for tutoring. He then decided to create an online course. "But the challenge we ran into was building a course that lived under our website, under our brand," Smith says, "something we could sell while helping lots of people and doing it in a really engaging way."
"There really wasn't anything designed for people to build a site and market a course to other people so that others would buy it, he says. So, with the help of his brother, Matt, a software developer, they launched a product, but realized they were spending a lot of time managing all the moving technology pieces. At the same time, they were being approached by others wanting the same thing – their own course, their own website, generating revenue, educating customers and potential customers."
The result was Vancouver-based Thinkific, a platform designed to do precisely that. Not just for would-be law students wanting to ace the LSAT, but law firms that wanted to offer their courses, bakers who wanted to offer classes on decorating or mining companies that wanted would-be investors understanding the principles behind the industry.
The company got its start "for real" in 2012, Smith says. That's when they brought on COO Miranda Lievers and Matt Payne, now CTO, as co-founders. Says Smith: "We tried a few models and eventually came back to the idea of creating a platform for others to build a course and use it to generate revenue and build their brand." It took about three years, until 2015, until the model they settled on started to show promise – and results.
By 2020, with the arrival of the COVID-19 pandemic and the increased focus on virtual communication and learning, Thinkific had the good luck, or prescience perhaps, to come out ahead of the curve, Smith says. "COVID helped bring the future of online learning forward," Smith says.
Thinkific's revenue surged 115 per cent year-over-year in 2020, to about US$21 million, while the number of paying customers jumped 126 per cent, reaching almost 25,000. The company posted a $1.29-million net loss last year. Not bad for what is essentially a tech start-up.
The online learning platform went public on the Toronto Stock Exchange in April, raising $160 million. The stock made its debut at $13 a share and now trades at more than $17, giving it a market capitalization of $1.38 billion.
Smith says the money raised will go towards boosting brand awareness, hiring staff to augment the more than 200 that already work at Thinkific, as well as spend on further research. The company already serves tens of thousands of course creators, Smith says, and there is no reason why that number couldn't be in the millions.
The company's "white-label" approach works well for Thinkific and sets it apart from rivals like Coursera and Udemy. Smith notes that Thinkific likely has a total addressable market for course creators that is worth US$28 billion to US$34 billion. "There's a lot of opportunity out there still to be had."
Smith noticed during the pandemic that many businesses looked at different ways of generating revenue, including launching courses, "not only as a way to survive, but to thrive." He adds: "Coming on the other side of the lockdown, I think we'll see people continue to offer courses to generate an entirely new revenue stream."
Legal firms have also been increasingly interested in building online courses – not only for their employees but for students, clients, and those wanting to complete continuing education requirements.
Every business has some unique skill, expertise, and if they go out and educate customers, potential customers, and even partners in that area, then they become a go-to place for learning, Smith says.
"I see lawyers creating courses for other lawyers. I also see lawyers creating courses for clients and potential clients. And in a lot of ways, I think it makes it easier for lawyers to work with clients because they have a better-educated client when they come to them. But it's also a great way of building their brand in the marketplace."