Technology budgets at law firms froze when the pandemic hit but a spell was also broken in tech use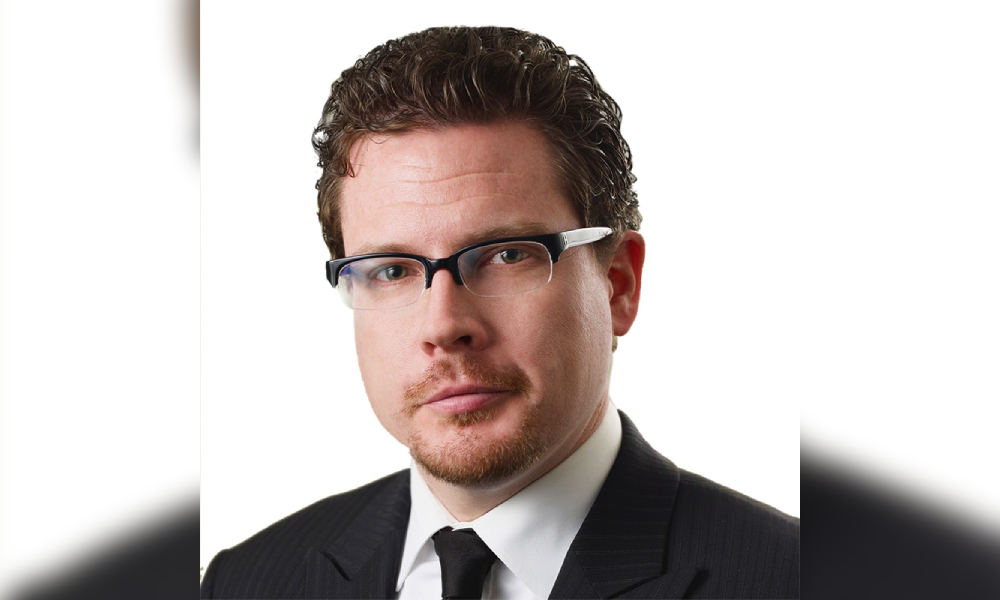 When law firms dispersed in March and virtual was the new normal, tech innovators saw an opportunity. Finally, many thought, all these law firms that were slow to change would see the benefit of moving to the cloud and automating their processes.
But a countervailing reality was that the economy ground to a halt, and technology budgets froze along with the justice system.
"Certainly, there's always pressure from clients to get the bills down," says Anne McNulty, senior director of Customer Value at Kira Systems. "That's not COVID specific, that's been around for a while, and I think generally has been increasing. But it probably got even worse as a result of this."
Kira, which helps firms find information in contracts using artificial intelligence, depends on M&A and other corporate activity, which slowed down precipitously when COVID hit. But what McNulty noticed was that associates who would have been busy working on M&A were redeployed to do more analytical work with their software, such as tracking deal terms or market intelligence.
"There's all sorts of interesting things you can do around market intelligence and negotiations. And we're spending a lot more time talking to our customers about how to use Kira for that," says McNulty.
On the litigation side, work also disappeared as the courts shut down. "What happened with the profession is that we were pretty much paralyzed overnight, with a few exceptions. All of the deadline-driven work that was out there suddenly didn't have any deadlines," says Brent Arnold, a litigator at Gowling WLG.
Arnold says most lawyers — who were forced to change their habits of meeting in person — simply caught up to the rest of the business world by using basic online communications tools.
"The real story of the pandemic has been lawyers having to adapt and figure out how to use the tools that were always there."
But Arnold points to major changes afoot, including the adoption of virtual hearing software CaseLines by the Ontario Superior Court of Justice in a pilot project that will soon be adopted across the province.
When litigators are forced to go digital by the courts, it will no doubt force some internal changes in how they use technology as well.
"That is going to just change commercial and civil litigation dramatically by forcing all of the litigators to use that technology, and from everything I've seen it's easy enough to use that it is very likely to become just the order of the day," says Colin Stevenson, outgoing president of the Ontario Bar Association and a litigation lawyer at Stevenson Whelton LLP.
Stevenson says most firms have been focused on setting up their workforce remotely, where hardware and weak internet connections in rural areas have limited the use of any new software.
"In parts of the province, like the northeast and northwest, with litigators or sole practitioners doing some litigation, [they] will resort to telephone hearings rather than video conferencing because it's much more reliable and accessible."
But hardware and infrastructure challenges aside, legal tech companies are seeing a shift in the kinds of conversations they are having with lawyers, which has started to result in sales.
"We've seen a huge jump, both in terms of interest as well as . . . shrinking sales cycles," says Sean Bernstein, co-founder of MinuteBox, which helps firms transform physical corporate records and minute book binders into digital documents. Bernstein says he initially pitched this idea to law firms as an opportunity to reduce space and address the "hypothetical" that they may need to access the information away from the office. "And then with COVID, what had happened was that education component that we were expressing to law firms that hypothetically there could be a need for this on a small scale has been really blown up in its entirety."
Alan Bass, president of Korbitec Inc., which sells an automated civil litigation document assembly product, has already noticed that mid-sized firms are opening their wallets to new products. Small firms have struggled more to find new files and the very large firms have been consumed with keeping people connected remotely. The mid-size firms, however, have the systems in place to adapt to new projects without having to manage too many employees, says Bass.
For Arnold, although there's not much appetite to spend on legal tech now, "a weird spell has been broken," he says. "People are now like, 'Oh, OK, there's technology and technology can help us,' and it's no longer cool to be the person who says, 'I don't have to know that, I've got people to do that.'"
CaseLines pilot project
The Ontario Superior Court of Justice launched a pilot project using CaseLines, a cloud-based document-sharing and storage e-hearing platform, for both in-person and remote court proceedings.
At the time of writing, the CaseLines rollout was planned for:
September: Toronto civil cases
October: Toronto Divisional Court cases
November: Toronto commercial and estate list cases