AI is not scary, nor hard to learn or implement, but it will soon be ubiquitous, say the authors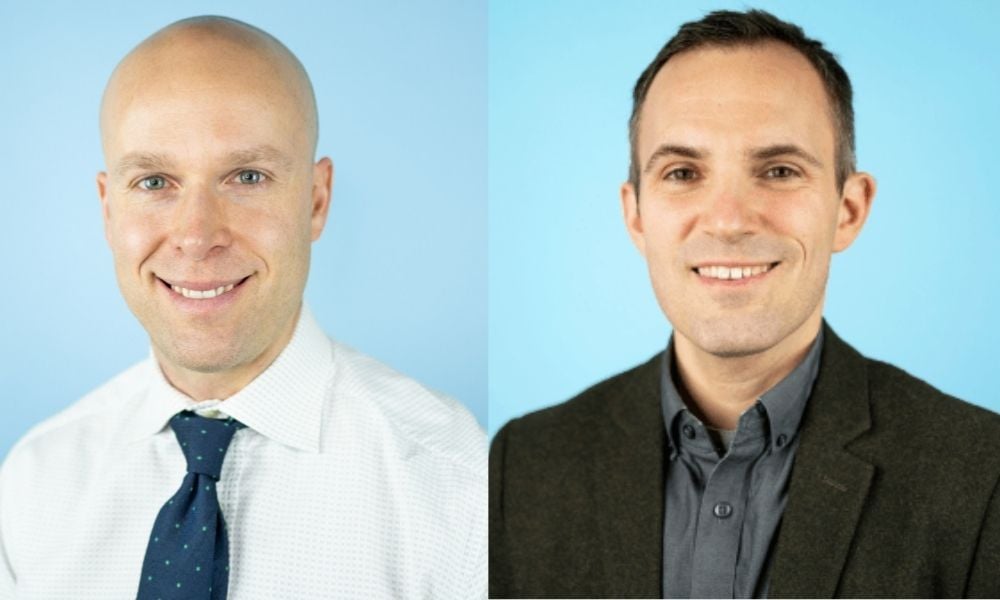 Like it or not, artificial intelligence is here to stay. And it can be a boon or a bane for lawyers, depending on whether they embrace it. That is the message of the new book on AI in the legal profession, authored by Noah Waisberg and Alexander Hudek, CEO and CTO of Kira Systems.
With the enormity of hype, misunderstanding and misinformation of its threats, Waisberg and Hudek say they wanted to produce a readable, non-technical overview of AI in law. They wrote the book for lawyers not familiar with but curious about how AI could be used in their practice. AI for Lawyers How Artificial Intelligence is Adding Value, Amplifying Expertise and Transforming Careers will be released Wednesday, Feb. 3.
"Part of writing this book is to explain to people that AI is not something they have to be afraid of," says Hudek, who leads Kira's products, technology and research departments.
"It's not something that is necessarily really hard to learn or really hard to implement. There is a lot of positive things that can come from AI."
The book covers objections and opportunities to AI adoption, where it has caught on in the profession and the trends pushing it forward, how the technology is creating new types of legal jobs and the ethical issues which can arise from its exploitation. The authors touch on various types of AI in use, such as contract analysis software, expert systems, eDiscovery, legal research and litigation analytics.
"We hope that this book is a way that [lawyers] can find out what the status of AI in law is today, what it might be tomorrow and what that means for them," says Waisberg, who was an M&A, private equity and securities lawyer prior to founding Kira.
The book also includes contributions from industry experts.
Meredith Williams-Range, chief knowledge and client-value officer at Shearman and Sterling LLP in New York, addresses the scepticism around tech adoption and what it takes to build organizational trust in AI.
The sceptical tendency partly at the root of the legal profession's hesitancy toward AI can be traced to the fact that a legal education and career psychologically deprogram any instinct for trust out of a lawyer, says Williams-Range. This naturally colours their perception of new technology, she says.
"We're trained to look for risk. So what happens, regardless if it's a person I'm adding to my team, or if it's a piece of technology that I'm adding to my team, I, as a lawyer, am always sceptical," says Williams-Range. "That's how I'm trained. That's how my brain functions."
Williams-Range's firm conducts a proof-of-value test on new technology. Rather than a proof-of-concept, which determines if the tool functions properly, the proof-of-value evaluates whether this particular piece of technology can be a "valuable, trusted team member of the organization," she says.
"We have the lawyers that are going to be using it every single day taking part in that POV, so that they can gain that trust," says Williams-Range. "And once they gain that trust, and the practice group leader gains that trust, then it's kind of mandated that it needs to be utilized."
CEO of legal research software Casetext, Jake Heller, provides the book his take on how AI is facilitating access to information, levelling the playing field for firms of all sizes.
Casetext was founded in 2013 and is "like Google for the law," the first company to make a "professional data-set of all the law, free online," says Heller.
"Most young lawyers spend over 30 per cent of their time doing research and if we can both help them find the most relevant stuff, which helps the pursuit of justice, while at the same time help them do so quicker, which helps make justice affordable and accessible, that's the kind of role we play in the ecosystem and one that we're very proud to play."