Vancouver criminal defence lawyer Matthew Nathanson and family members have donated $225,000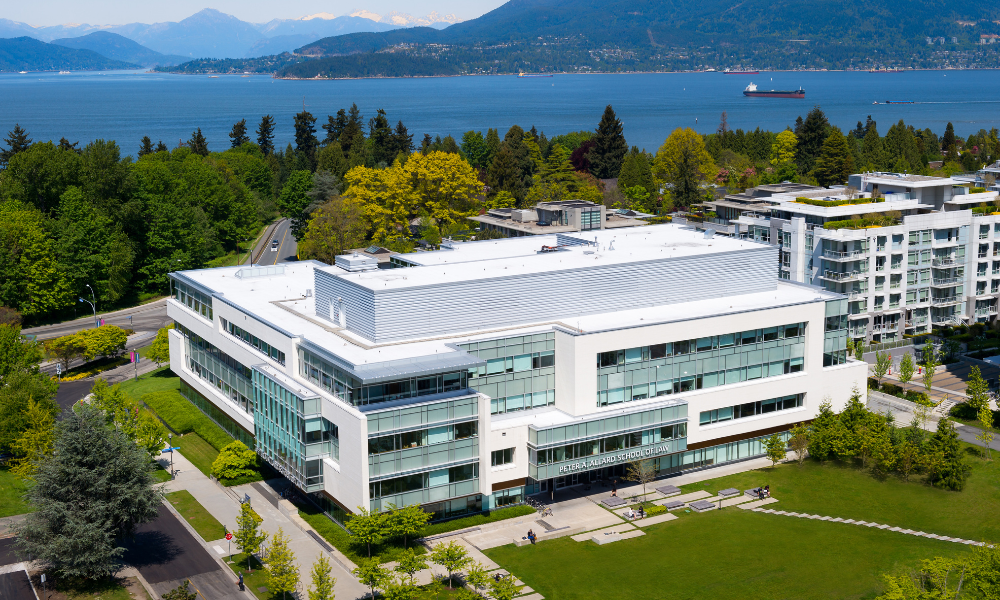 The Peter A. Allard School of Law at the University of British Columbia has a new scholarship for Indigenous students entering their first year, thanks to a $225,000 donation from alumnus Matthew Nathanson, his father Irwin Nathanson, QC, and Irwin's wife, Joanie McEwan.
This fund will support three incoming students each year over the next five years with an award valued at $15,000 per student. The structure of this award will be similar to an award supporting incoming Black law students, set up in 2021. That scholarship is funded by Matthew Nathanson, a criminal law practitioner, along with Justice Selwyn Romilly, a retired Supreme Court of British Columbia judge and the first Black judge named to that court and B.C. provincial court judge David St. Pierre.
"The Allard School of Law recognizes the need for the legal profession to reflect those in the community it serves," said Dean Ngai Pindell. "Awards like this one . . . help us ensure Indigenous law students can enter law school knowing their tuition and fees are taken care of so they can focus on their education. It allows Indigenous peoples contemplating a law degree to know funding is there for them should they decide to take the leap."
In a short statement announcing the scholarship, the donors stressed the importance of increasing Indigenous representation at all levels of the legal profession: "We strongly believe the legal system must reflect the diversity of Canadian society. Adding more Indigenous voices to the law school, the legal profession, and ultimately the bench, is not optional. It is crucial. We hope this award is the first of many steps toward these important goals."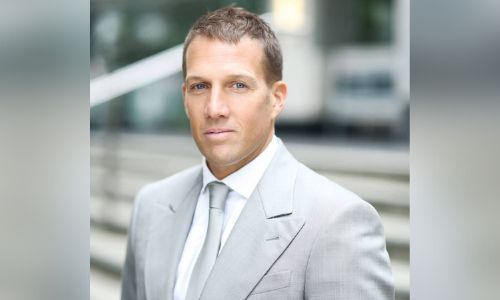 Matthew Nathanson
Matthew Nathanson said in an interview that he hopes "that the more people that know about the scholarship, the more Indigenous students will apply and consider law as a career. And hopefully, it'll light a fire under some other people at other law schools as well and let's see if we can build some momentum here."
Nathanson added that he was inspired to help finance another award following the success of the award for Black law students. "We got a chance to meet with students and it was incredibly inspiring to hear their stories, and to see them in law school and doing so well," he said. "I thought that if it worked so well the first time, it was just as important to set a similar program for incoming Indigenous law students."
The first-year scholarship is a critical start for incoming law students as it helps provide some financial security and allows them to focus more on their studies, Nathanson said. However, mentorship and internship opportunities in subsequent years are just as important to a lawyer's development.
"We need law firms, organizations, agencies to get on board with helping these students as they pass through law school, not just with mentoring, but jobs during the summer so that these students can finance their education and get the experience they need."
Added Nathanson: "Our award will help them get through the door. But after that, we're hopeful that various other law firms, agencies, organizations will build on this momentum and provide them with that experience."
Associate Director of Indigenous Legal Studies Lee Schmidt noted that "receiving such an award will benefit the recipients in multiple ways." He pointed out that studying law can be highly stressful for all students.
"With financial pressures reduced due to this new generous award, recipients can focus on committing themselves to their legal studies, therefore achieving their academic potential."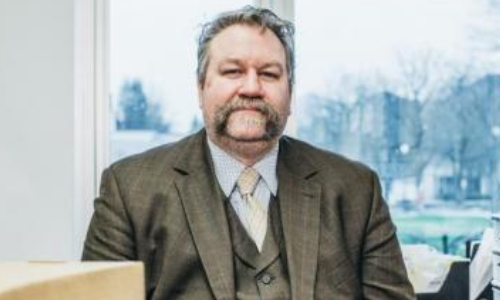 Mark Gervin
Mark Gervin, a criminal defence lawyer and lecturer at that Allard law school, is also director of legal services for the Indigenous Community Legal Clinic. He said that when he went to law school in the 1990s, there were 12 Indigenous law students in his year out of an incoming class of 540. Today the number of first-year Indigenous law students is about 50.
"That's clearly an improvement, but there needs to be more," he said. "There are a lot of bright Indigenous undergraduates who have the potential to go to law school but choose not too. Part of it may be about finances, but often these students don't think law school is for them because they don't see themselves as part of the legal system."
However, the more Indigenous students are encouraged to go into law, the more will become lawyers, encouraging future Indigenous students to do the same. This will also help Indigenous people who find themselves on the other side of the law, who can perhaps feel more comfortable and understood by a lawyer from within their community.
Nathanson agreed, saying: "What I am hoping to see a few years down the line are a crop of bright, enthusiastic indigenous lawyers at the courthouse, arguing the law and vigorously representing their clients. That's the real goal here."
The award will be available to eligible students entering the JD program starting this September. The Allard School of Law is looking forward to sharing donor support with students through this significant award.