A nationwide conversation has started about how well the articling system is working and whether it should be scrapped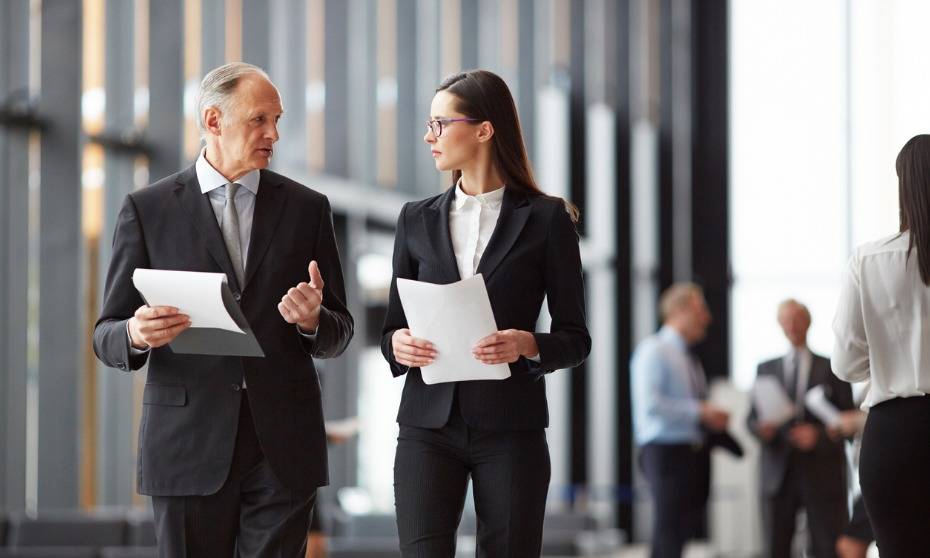 The inability of law graduates to find articling positions, the debt burdens with which they enter the profession and the vulnerability to abuse and harassment their precariousness engenders has led to a conversation about how articling needs to be reformed and whether it should be disbanded.
Most Canadian lawyers begin their careers with an articling gig. But conditions for law grads seeking an opportunity are looking grim. They're competing with 70-per-cent more licensing candidates than their peers did 10 years ago and only 10 per cent of firms offer an articling position, according to a Law Society of Ontario consultation paper on lawyer licensing. More and more of the competition is coming from abroad, making globalization responsible for a significant portion of the stress on the system, the LSO states. Thirty per cent of prospective licensees in the last five years have been internationally trained, and the National Committee on Accreditation of the Federation of Law Societies of Canada reports a 250-per-cent increase in the number of applicants in the last 10 years.
The trends the LSO identified in Ontario are the reality out west, says Charlene Scheffelmair, who began her articles at Davidson and Williams LLP in Lethbridge, Alta. in June.
"It really is just a shortage of positions altogether," says Scheffelmair, who is also vice chairwoman of the Canadian Bar Association law student section. "There's not a lot out there. They're very scarce."
The result of more trained lawyers from home and abroad and law firms not offering enough articling positions to keep up with the increase is that, every year come August, 200 to 300 candidates will have still not found a position. Many of these candidates then won't end up in their preferred practice area or their ideal location and pay expectation, the LSO states.
Scheffelmair says the LSO's findings sparked the CBA to do a broader examination of the issue. Particularly alarmed at the number of lawyers facing harassment for their gender, race or other personal characteristics, she says, the CBA asked the Federation of Law Societies to conduct a nationwide survey to get a wider lens at what her contemporaries are experiencing.
Scheffelmair graduated from Thompson Rivers University in Kamloops, B.C., which opened its law school in 2011. She says the market in cities such as Kamloops and Kelowna has become saturated since Thompson Rivers joined the universities of Victoria and British Columbia in producing lawyers for the region.
The LSO's study found that new lawyers were crowding in the cities, with 64 per cent of Ontario's articling positions in the Greater Toronto Area.
Heather Donkers thinks law schools should do more to encourage students to seek opportunities outside of major urban centres. Donkers, who recently graduated from Osgoode Hall Law School, is the former chairwoman of the Ontario Bar Association's Students Section and president of the Law Students' Society of Ontario. She says that if students were searching further afield, there might be fewer still searching as the clock strikes midnight.
"They would find solutions that are worth their time and that would pay them," she says.
Scheffelmair was born in Maple Creek, Sask. and spent most of her childhood in Medicine Hat, Alta. Accustomed to smaller cities, she took an articling gig with the Lethbridge firm with which she spent her 2L summer. But she says students aren't looking outside of the major urban areas because their debt load leads them to the higher salaries at bigger firms. Tuition at Thompson Rivers was around $22,000 per year and Scheffelmair says she and her friends typically have between $80,000 and $100,000 in debt.
That's why her CBA section wrote to Patricia Hajdu, the federal minister of Employment, Workforce Development and Labour, suggesting that a loan-forgiveness program like that offered medical professionals — where the government pays off a portion of the student loans of doctors, nurses or students who work in underserved rural and remote communities — to incentivize working in rural areas.
"In our letter, we asked that that program that already exists just be expanded to articling students and lawyers to help encourage students looking for rural opportunities," she says. "Then, by extension, that would help the access to justice issue.
"Students aren't going to those rural communities and we have a surplus of lawyers," she says.
Donkers will soon begin her articles at Ontario's Ministry of the Attorney General Crown Law Office in Toronto. As president of the Law Students Society of Ontario, Donkers prepared a submission for the LSO's review of licensing. Of those she consulted, half were keen to ditch articling altogether and the other half thought some oversight enhancements would do. Last December, the LSO decided to retain articling but added mandatory pay for articling students and an auditing of firms with articling students, set to begin in 2021.
Donkers says it was a short consultation period and the law society did not consult widely. She says she was disappointed that the law society did not give more credence to the opinion of those Donkers spoke to who called for the end of articling altogether.
"They ultimately kept articling and there's just some enhancements that really just increased our fees to the law society," she says.
Donkers sees the drawbacks of articling, and her unique path to a legal career highlighted many of the inequities baked into the system, but she stops short of saying it should be disbanded.
"On the one hand, it's really great because it fosters mentorship. It's kind of like a lower-stakes environment for us to learn. Because a lot of what we do in law school is very theoretical," she says. "It's really difficult to get a real-world experience of what the practice of law is like."
An LSO working group looking at challenges faced by racialized lawyers also found that 40 per cent of racialized lawyers surveyed considered their background to be the greatest barrier between them and their desired place in the profession, and nearly half agreed they had struggled to find an articling position.
In addition to the ordeal of getting a job, the LSO's paper states that high debt levels and a buyer's market for articling employment make a toxic mix for a young lawyer's mistreatment and even saps the educational value of articling.
"These factors can intensify the power imbalance between candidates and their employers, leading to instances of harassment, discrimination and exploitation, where candidates work for nominal or no pay. Moreover, the increasing demand for articling positions has led to marginal placements, where candidates do not receive proper training and instruction," states the report.
But the biases and power imbalances are not inherent to articling, and whether a young lawyer is searching for an articling position or an associate position, and whether that lawyer is working under senior lawyers as an articling student or a freshly graduated associate, the same biases and power imbalances would infect the process and the same systemic discrimination would still be in play, says Donkers.
"We're taking steps in the right direction. The LSO says they're going to have greater oversight of articling programs . . . but I still think that there's more that can be done," she says.
Ontario articling numbers
70% more seeking articling positions than 10 years ago
10% of Ontario law firms offer articling
200-300 candidates still looking for an articling job every August
64% of Ontario articling positions are in Greater Toronto Area
60% growth in number of graduates from Ontario law programs between 2007 and 2012.