16-year e-discovery expert appointed as managing director to grow Canada's technology segment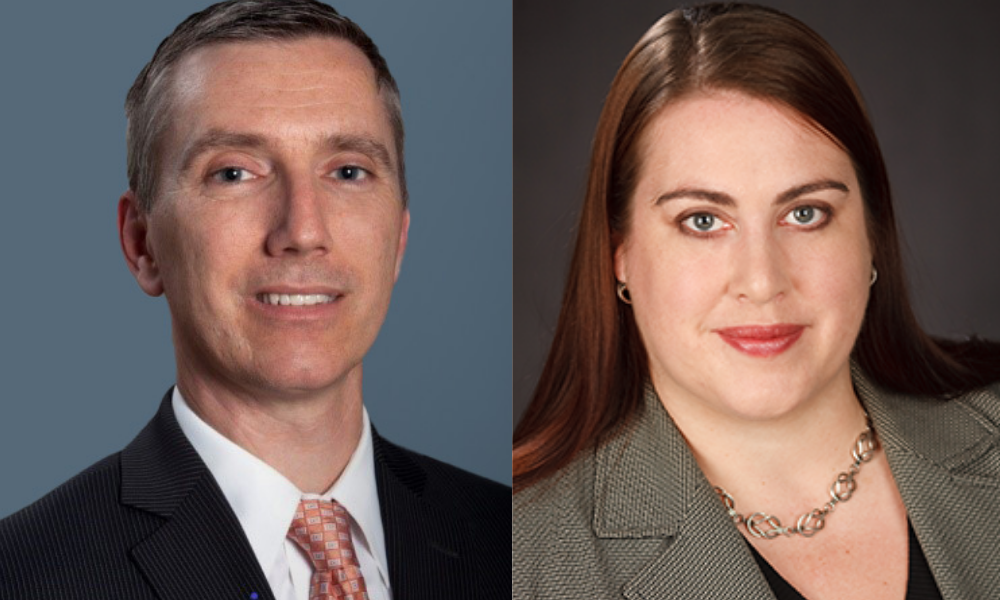 Global consulting firm FTI Consulting is expanding its tech offerings across Canada to help law firms manage new data sources and cyber breaches.
Senior managing director for FTI technology, David Meadows, says the several changes around data privacy and data localization motivated FTI technology expansion in Canada.
He says an increase in data volume, costs and the complexity of conducting a discovery with the rise in global mergers and investigations along with the new challenges of managing emerging data sources in law firms fuelled their expansion.
"There's Slack and other online tools that everybody is using that are creating new challenges, and our team brings unique solutions to help our clients manage those new data sources."
FTI Consulting is a global business advisory firm dedicated to helping organizations manage change, mitigate risk and resolve disputes. The company deals with legal, financial, operational and transactional challenges, Meadows says.
He says FTI technology tools use the "power of artificial intelligence and machine learning" to help law firms manage the increase in data volumes.
The technology segment offers consulting and solutions focused on e-discovery for investigations and litigations, managing document review, digital forensics, cyber-breach responses, information governance, privacy and security, and corporate legal operations, he says.
"It's a wide range of technology to help lawyers and investigators dealing with data challenges and our expertise is around these focus areas," he says. "Over the last two years, our firm has recognized the burdens of some of these challenges for law firms and corporate legal teams in Canada across e-discovery."
"The ultimate goal is to help them mitigate risk and mitigate costs."
Meadows says changes in privacy laws globally were an incentive for FTI technology to expand. Without having a Canadian presence, he says several changes within Canada's Consumer Privacy Protection Act created a challenge when dealing with local privacy laws within the provinces.
"We also want to have a team on the ground that understands the local market better as well, that lives and breathes within Canada. It's important to have those folks on the ground that have lived and work within the marketplace their entire lives."
The most significant achievement for FTI's expansion is better serving Canadian clients, says Meadows.
He says the expansion manages the challenges of meeting client's needs while keeping up with the global market.
"Many of the matters that we work on with our clients involve data from multiple jurisdictions around the globe and being able to have a local presence within Canada enables us to support our Canadian clients," and manage the needs of global clients with divisions in Canada.
A critical element in FTI technology expansion is the appointment of Andrea Williams, a 16-year e-discovery industry expert, as managing director.
"We're so excited to be bringing the technology segment to the legal community and corporate community here in Canada, it's great timing," Williams says. "The Canadian market, the clients, they need choice and options, and FTI brings a wealth of that to the community."
She says developing FTI's legal tech presence within Canada is vital and working with the legal community and establishing a team for FTI technology's expansion is a top priority.
Williams says the company hopes to bring its traditional e-discovery services and document review services to the legal market as soon as possible because these services have "critical core capabilities."
FTI technology cyber breach response services, legal operations and e-discovery capabilities can help law firms navigate challenges, ongoing and growing data challenges, and mitigate the risk and costs around the in-house data, Williams says.
She says there has been an increase in cyber breaches and attacks since the pandemic started, and organizations are falling behind in handling policies and managing data, but "FTI is well equipped to really provide integrated and diverse offerings" to law firm communities within Canada.
"We want to have bigger discussions with our corporate clients around information, government governance challenges, the challenges around privacy and security services."