Life coach Tia Graham says post-pandemic, many will be reassessing relationship to life and work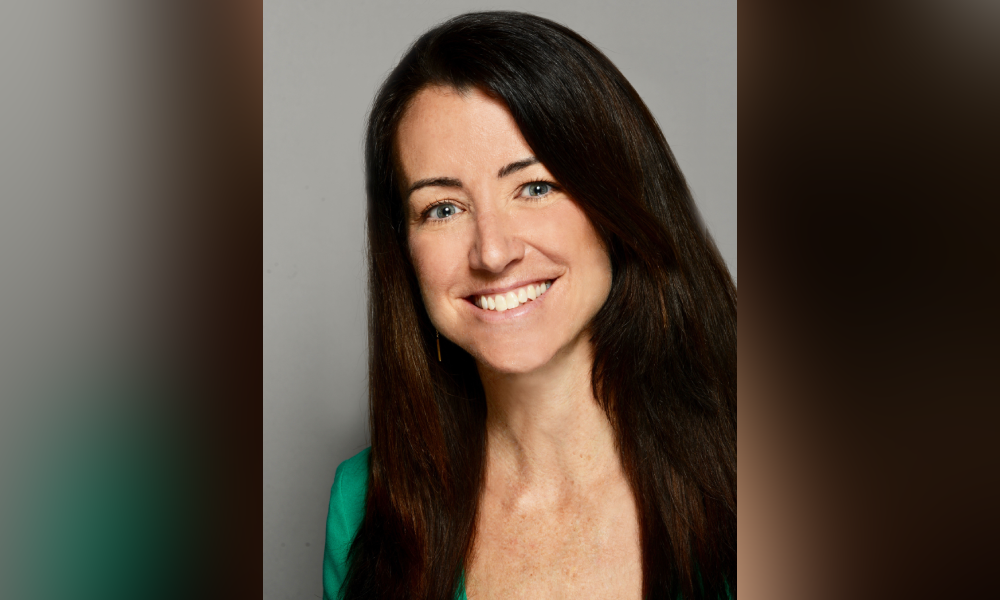 As the Canadian economy starts to emerge haltingly from the pandemic, those in the workforce — including lawyers — will likely be reassessing what they are looking for from life and work, says life coach Tia Graham, founder of B.C.-based Arrive at Happy.
More than 50 per cent of the global workforce feels overworked, and more than 40 per cent of workers are likely to consider leaving their current employer within the next year, she says, pointing to a recent study by Microsoft.
"Law firms are not immune to these statistics and may in fact be more susceptible," says Graham. She notes that bar associations have reported that the pandemic is having a devastating impact on the mental health of young lawyers. She adds that despite work from home arrangements, which some thought would lead to less productivity, lawyers are putting in long hours while trying to juggle family obligations such as helping with virtual schooling.
"People are reassessing what they truly want," she says, questioning if their work gives them the meaning for which they are looking. She also says online learning is helping people upgrade their skills and change career direction.
The result is that senior staff at law firms need to understand the value of their talent pool and the cost of turnover should people choose to leave. Not only is there a financial cost, but loyalty and morale of those who remain are essential factors to consider, especially when top staff leave.
Graham, who works with law firms on how to increase the happiness and morale of lawyers and support staff, says her message is that managing partners should "regularly communicate" with staff about the firm's purpose and acknowledge even small successes. She also advises that firms need to help employees set boundaries when it comes to work-life balance and give lawyers "uninterrupted time to be productive."
Graham teaches the SPIRE model of arriving at happiness developed by Harvard University lecturer and Ben-Shahar. His "Positive Psychology 1504" and "Psychology of Leadership" are among the most popular courses ever at the university, with 1,400 students enrolling in 2006. The philosophy says we must address the following five aspects of our lives equally:
Spiritual wellbeing — which may or may not relate to religion. It is about "finding a sense of purpose and meaning."
Physical wellbeing — what we eat, how we sleep, how much we exercise can all affect our happiness.
Intellectual wellbeing — stimulating our minds with activities that promote learning and creativity.
Relational wellbeing — learning to better relate with family members, colleagues, even strangers.
Emotional — learning how to come back to equilibrium from the emotional ups and downs we are all subject to.
When it comes to achieving the goals of the SPIRE model, Graham notes that some may be more difficult for lawyers simply because of the long hours they are often expected to work.
"I am no expert on what lawyers eat," Graham says, but she imagines there are times when eating takeout is the go-to option than eating healthy meals. Getting enough exercise can also be a challenge, she says.
When working with law firms, Graham also likes to emphasize the need to allow employees "stress recovery" time, especially after staff may have spent long hours working on getting a particular project or deal done.
"Yes, lawyers know from the start they'll be working long hours, but that doesn't mean their hard work shouldn't be appreciated and acknowledged," she says, perhaps offering staff some needed time off after a job well done. Graham says that studies show that productivity takes a "steep dive" after people work more than 50 hours a week and cannot be highly productive if regularly working 60 or 70 hours a week.
Among other tools to help keep staff at law firms happy, Graham says management must acknowledge specific successes at the firm and the individuals involved. It could be a shout-out in an email to all employees, she says, but perhaps even better is for managers to congratulate those involved personally.
Other practical steps managers can take to encourage a policy of not sending an email or expecting an answer to one, after a specific time in the evening, unless it is an emergency. If someone wants to send an email so that the recipient sees it first thing in the morning, Graham suggests changing the settings to ensure that it does not arrive until then.
Here are other strategies that managers at law firms can use to ensure are happening throughout the organization and especially with top talent.
Give people the right amount of autonomy. One of the fastest ways to lose top talent is by closely tracking their weekly and daily activities and focusing on their schedule versus their results and productivity.
Increase human connection and belonging. Happy team members are more creative, innovative, productive, and grow your business faster. Human connection is the number one predictor of happiness, and research from Gallup has demonstrated the financial benefits of top talent having a "best friend at work." Top talent will turn down a higher-level position and more money if they feel connected to their current place of employment.
Energetic communication around meaning. Managers need to ensure that top performers in their organization consistently hear that their work is significant to the organization.