Kyle says making the Top 25 Most Influential list felt vindicating for an area many saw as marginal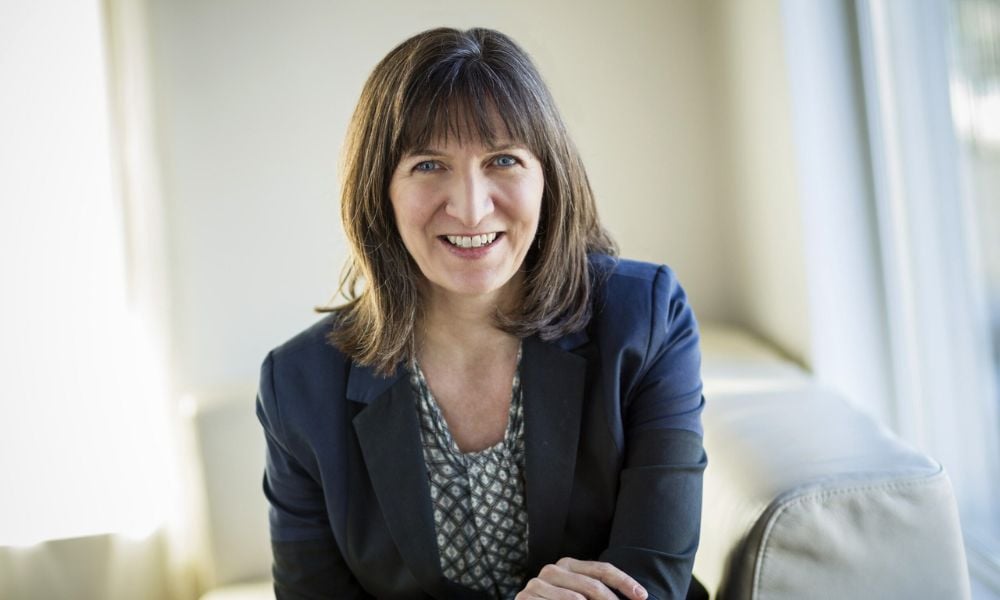 Canadian Lawyer spoke with Rosanne Kyle, the managing partner of Mandell Pinder LLP, a Vancouver law firm representing Indigenous clients. Kyle is a Canadian Lawyer Editorial Board member, which will help select the winners of the Top 25 Most Influential Lawyers for 2023. Nominations are now open for that list. Kyle was also a Top 25 Most Influential Lawyer in 2022.
What drew you to study law?
I went to law school to focus on social justice and environmental issues. I was born and raised in Owen Sound, Ontario, so Western Ontario was a very convenient location for me to study law. There were no Aboriginal law courses at Western then, so I wasn't aware of the area.
How did you end up practising Aboriginal law?
I began practising municipal and environmental law, where I met the late Chief Richard Kahgee of the Saugeen First Nation and Professor Darlene Johnston of the Chippewa Nawash First Nation. My mouth dropped when I heard their histories and legal issues. I then heard Louise Mandell, who is at my current firm, speak about the Delgamuukw case. I thought, "wow, I want to be like her."
So, I studied Aboriginal law at the University of British Columbia as part of a master's degree. In Vancouver, I started at McCarthy Tétrault, then went to the Federal Department of Justice. I then became a partner at Miller Thomson and eventually helped launch JFK Law, another Aboriginal law boutique. I joined Mandell Pinder in 2015.
Have you always been a litigator?
I did start as a litigator. But over the years, I've been doing more negotiation. That's partly because of how my practice has evolved, but it's because I am at a place where I prefer to try to build things collaboratively.
There are real opportunities for Indigenous nations to build things together collaboratively with government and industry.
When did you become the managing partner?
A year ago. I had some management responsibilities before becoming the managing partner, specifically conflicts, which can be challenging. I'd been at the firm for seven years and had a management role at previous firms.
Has returning to normal after the pandemic been a central theme of your first year?
Yes, the last year has been a time of transition, particularly the last six months. Since the fall, we have asked people to come into the office more regularly. The beginning of COVID was a huge transition for everyone to work away from the office and caused all sorts of stresses and challenges. And we're creatures of habit. So fast forward two and a half years, and people said, "I kind of like this working remotely now."
But we need to get people back into the office more, so we have a hybrid model.
We missed the collegiality and creative brainstorming work that is different on a Zoom call than in person.
Do you have a strict rule about when people come into the office?
No, we decided to leave it to people's discretion. If you've got a team meeting where you're working through an argument or strategy, we expect and hope you would come in as a lawyer, but there are no hard and fast rules.
Tell me about the Lac Seul First Nation case.
I feel privileged to have represented Lac Seul First Nation with my colleagues. It was such a stark example, among many, of a massive injustice done to a First Nation.
Canada, Ontario, and Manitoba decided to flood Lac Seul, and they did it illegally. We didn't have much guidance in the law. I'm thrilled with how the Supreme Court of Canada handled the Aboriginal law concepts and how they incorporated the honour of the Crown and the fiduciary relationship into the law around equitable compensation.
Why have you shifted from negotiations to litigation?
I have been at various treaty negotiation tables with clients over the last 15 years.
I helped the shìshálh Nation with their foundation agreement, which is a new model for a reconciliation agreement in British Columbia. BC was the first, and so far only, province to enact legislation implementing the Declaration on the Rights of Indigenous Peoples Act. Under that legislation, the province can negotiate consent decision-making agreements with Indigenous governments.
I am at various other tables where we're trying to negotiate other consent agreements in different contexts in the province and enjoying that work. It is true reconciliation on the ground.
What does reconciliation mean now?
Reconciliation is a necessity. It's non-negotiable. In the Lac Seul case, Justice Karakatsanis said something that I think sums up reconciliation:
"In the context of our national history, the relationship between the Crown and Indigenous Peoples goes to the very foundation of this country and to the heart of its identity."
That is profoundly true because this country was colonized, and we still deal with all the effects. But reconciliation is also a relationship, not a destination. I think of it like marriage. You must keep working on it. I never see it as "OK, now we finally reached reconciliation."
How did the pandemic affect your client relationships?
We did the Lac Seul First Nation case entirely remotely. Being able to do things remotely was good for our clients. Having your legal team fly here for a meeting is hugely expensive. It saves a lot of money for Indigenous governments that have a limited amount of funds.
On the downside, for Indigenous communities, in my experience, face-to-face is so important. For some of the difficult issues we were dealing with, it would have been much better if we could have met face-to-face. Sadly, we could never meet with Lac Seul outside the Supreme Court of Canada and get those photos.
How significant was it to win the Top 25 Most Influential recognition?
I was so honoured to win. I am not a schmoozy person, so I was surprised I won. But doing good work and advancing this area of law does get noticed.
This recognition isn't just about me. It's a recognition of the firm and our clients as well.
When Mandell Pinder started, this area of law was a side area that very few people did. Many people shook their heads, thinking it was crazy. Having a practitioner in this area of law recognized as one of the most influential lawyers in Canada felt vindicating, like it is important. Aboriginal law does make a difference in Canada.
*Answers have been edited for length and clarity.