Eight law firms made new announcements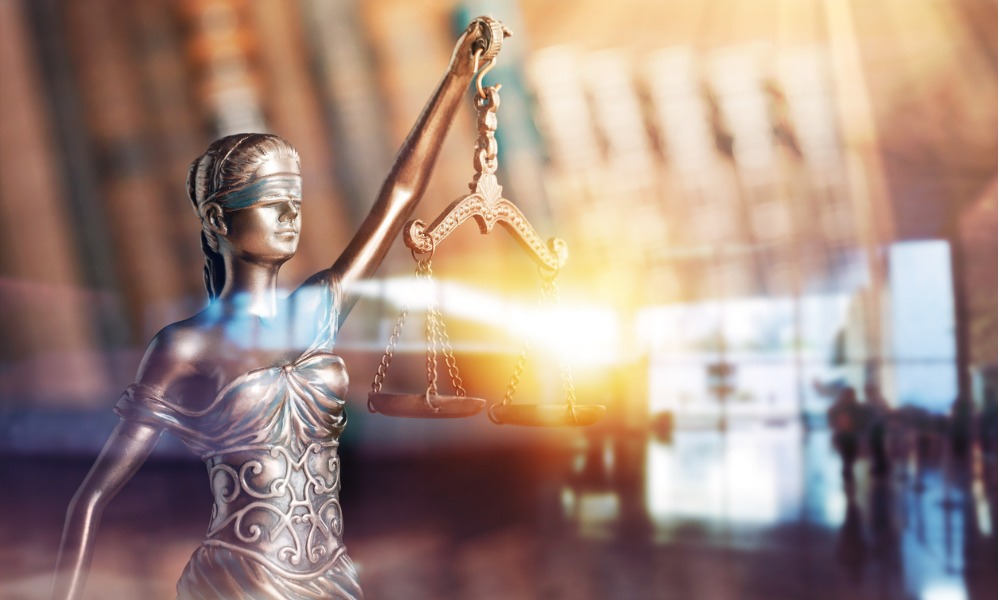 Welcome to this week's roundup of movements among major law firms, in which we sum up significant hires, promotions, departures, and other announcements.
Aird & Berlis LLP
Rachel Silber joined the firm as counsel in the financial services group.
Having practised law in Canada and the US, Silber has developed expertise in cross-border financings and commercial dealings. She also has broad experience in the financial services industry. In her new role, she will advise lenders, borrowers, and other commercial entities on complex debt and financing transactions.
Before joining the firm, she worked as a senior legal counsel for the Bank of Montreal.
Dentons Canada
The firm welcomed Carl MacQuarrie as counsel in the regulatory group.
MacQuarrie is an experienced regulatory advocate, having participated extensively before key regulatory bodies, including the Canadian Radio-television and Telecommunications Commission (CRTC), Innovation, Science and Economic Development Canada, and the Competition Bureau of Canada.
He completed his articles with the CRTC and previously practised as regulatory counsel for two of Canada's largest telecommunications service providers.
Epstein Cole LLP
Rollie Thompson joined the firm as counsel.
Thompson is a highly regarded professor with expertise in child support, spousal support, evidence, civil procedure, relocation, and child protection. He taught at the Schulich School of Law, the University of Toronto Faculty of Law, and Osgoode Hall Law School for almost four decades and regularly presents to audiences of lawyers, judges, legislators and mental health professionals across Canada.
Lawson Lundell LLP
Cecilia Barnes joined the firm as counsel in the Vancouver office's corporate commercial and technology groups.
Barnes' practice provides early-stage and growth-stage technology companies with practical, business-oriented legal advice. She advises a broad range of participants in the technology sector, including early-stage enterprises, growth-stage businesses, entrepreneurs, and investors.
She was previously a lead commercial lawyer at a growth-oriented company and a legal director at a SaaS company within a highly regulated industry. Besides her legal work, she is a former director of the Canadian Association of Black Lawyers' British Columbia chapter and the Black Female Lawyers Network.
MLT Aikins LLP
The firm welcomed Brieanne Brannagan as counsel in the Winnipeg office.
Brannagan maintains a civil and administrative litigation practice, focusing on health law, professional liability and disciplinary matters. She recently served as a partner at a national law firm in Ottawa.
She has represented clients at all levels of Ontario courts and appeared as counsel at coroner's inquests and before various administrative tribunals, including the Human Rights Tribunal of Ontario, the College of Physicians and Surgeons of Ontario, and the Health Professions Appeal and Review Board.
Osler Hoskin & Harcourt LLP
Kristian Brabander joined the firm as a partner in the Montreal office's litigation team.
Brabander has extensive experience litigating data and technology issues. He is also a class action defence lawyer specializing in consumer protection, product liability, financial services, complex commercial contract disputes, insurance matters, professional negligence, and shareholder disputes.
He has appeared before the Supreme Court of Canada, the Federal Court, and various professional bodies and administrative tribunals, including the Administrative Tribunal of Québec and the Commission d'accès à l'information.
Thompson Dorfman Sweatman LLP
The firm welcomed Margaretha Spezzano as an associate following her recent admission to the Manitoba bar.
Spezzano specializes in civil litigation and has dealt with several legal matters, including negligence, insurance law, personal injury, contractual disputes, builders' liens, and collection claims. Before joining the firm, she practised civil litigation focusing on insurance defence in North Dakota and Minnesota.
WeirFoulds LLP
Katherine Chan and Sanaya Mistry joined the firm as associates in the municipal law practice group and the wills, trusts, and estates practice group, respectively.
Earlier in her career, Chan worked as a government counsel for the Hong Kong Department of Justice, specializing in town planning, building appeals and tax litigation, with reported judgments in Hong Kong law reports. She was most recently an articled clerk at a Toronto-based law firm focused on restructuring matters and litigation.
Mistry worked at a leading estate litigation boutique in Toronto before becoming a senior trust officer at a well-known trust company. She managed complex trust, guardianship, and power of attorney accounts.