Seven law firms across Canada made new announcements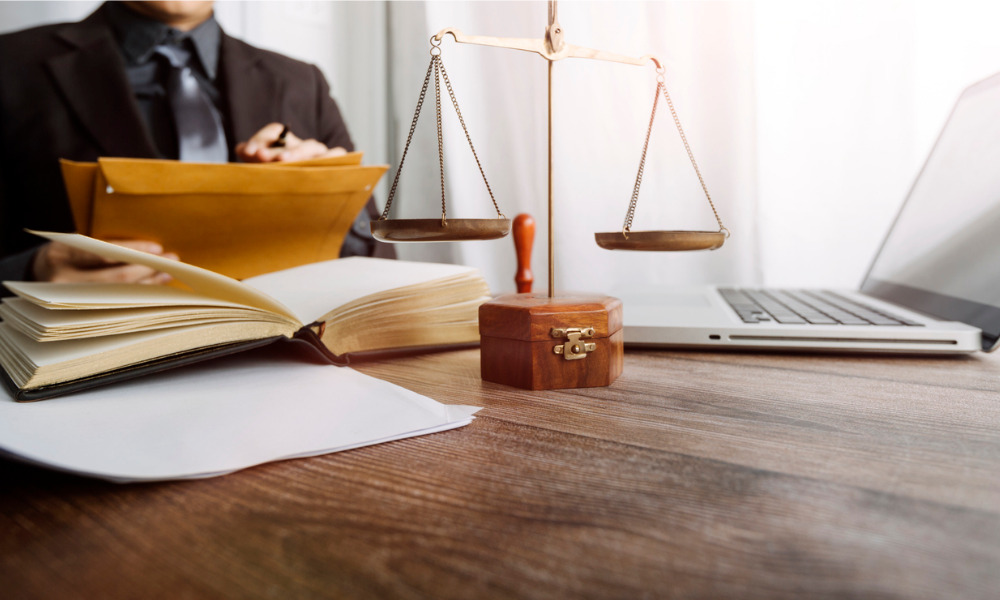 Welcome to this week's roundup of movements among major law firms, in which we sum up significant hires, promotions, departures and other announcements.
BCF LLP
The firm welcomed Isabelle Métivier as a partner in the real estate group in the Montreal office.
Practising for over 25 years, Métivier specializes in real estate law, commercial leases, and commercial law. For more than two decades, she served as a senior director of legal affairs at Loblaw Companies Limited, a Canada-based holding company.
"Métivier's vast experience and sound expertise in real estate law will certainly be an asset to our clients as they grow their organizations," the firm said.
Bennett Jones LLP
The firm announced that it appointed Enzo Barichello as the board chair of the Edmonton Global − a not-for-profit corporation that aims to radically transform and grow the economy of the Edmonton Metropolitan Region.
Barichello is a co-head of the firm's affairs and public policy practice. He regularly assists clients with their commercial electrical power and gas transactions, M&A, major commercial leases, and joint ventures.
"I'm honoured to have been selected as chair of this important regional economic development organization," Barichello said. "I'm confident that Edmonton Global is in very good hands and that we will be able to achieve our economic development goals for the benefit of our region."
Borden Ladner Gervais LLP
The firm announced that the following partners received Queen's counsel designation in Alberta:
Patricia (Trish) Morrison
Patrick Heinsen
Morrison has broad experience in mediation, arbitration, and litigation of construction disputes involving large-scale commercial, industrial, and infrastructure projects. She advises clients on front-end project matters, such as project delivery models, tendering and other procurement methods, and contract negotiation and drafting.
Meanwhile, Heinsen has been in the legal practice for 20 years. He deals with health care disputes, insurance claim defence, product liability, professional negligence, and estate and trust litigation.
Сox & Palmer
Effective Apr. 22, the firm named Suzanne Rix as the managing partner in the Halifax office.
Rix replaced Dan Ingersoll, who recently accepted a judicial appointment to the Supreme Court of Nova Scotia.
Rix specializes in citizenship and immigration law and assists clients with their study permits, work permits, and visa applications. Aside from her legal practice, Rix is an executive member of the Canadian Bar Association's National Immigration Law Section and a member of the Accessing the Skilled Workforce Task Force of the Halifax Chamber of Commerce.
Cozen O'Connor
Noelle Engle-Hardy joined the firm as a member of the Toronto office's intellectual property practice group.
Engle-Hardy's practice focuses on trademarks, copyright, digital media, industrial design, marketing and advertising, trade secrets, and patents. She advises clients, such as start-ups and Fortune 500 enterprises, on complex legal issues related to acquiring, licensing, and protecting intellectual property.
"Having worked with Noelle previously, I'm thrilled to welcome her to our team and Cozen O'Connor," said Shane Hardy, the firm's intellectual property practice group head. "The fact that she's worked previously with a number of Cozen O'Connor's Canadian clients − many of which operate in multiple international markets − makes Noelle a valuable and natural fit for our Toronto office."
McMillan LLP
The firm announced that Scott Maidment was elected an honorary bencher of the Honourable Society of the Middle Temple (Middle Temple) in London. The Middle Temple is one of the four Inns of Court exclusively entitled to call their members to the English bar as barristers.
Maidment is a partner in the firm's national litigation practice in the Toronto office. He is known for his work in class actions and matters involving product liability and regulation. He has acted for clients across various industries, including life sciences, insurance, and technology.
"Scott's election reflects his own longstanding commitment to the cultivation of excellence at the bar, a commitment shared by his colleagues at McMillan," the firm said.
Pallett Valo LLP
The firm welcomed Nataliia Wu as a member of the business law practice.
A commercial law specialist, Wu's practice includes advising clients on complex business matters related to reorganizations, M&A, cross-border transactions, and risk management. It also assists companies in drafting various commercial contracts customized to their unique business needs.
"We are pleased to welcome Nataliia to our team," said Matthew Kindree, the firm's business law practice head. "Her unique experience will complement our well-established business law team."
Submit all your law firm news, including appointments, moves and other professional news, to our legal publications by filling out this form: https://www.canadianlawyermag.com/move-submission