Twelve law firms made new announcements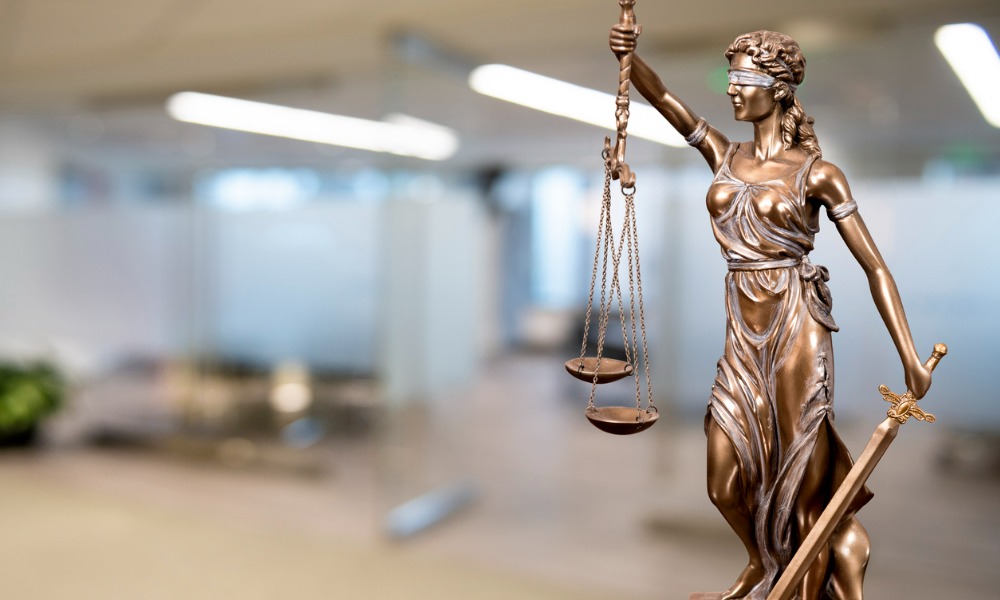 Welcome to this week's roundup of movements among major law firms, in which we sum up significant hires, promotions, departures, and other announcements.
Aird & Berlis LLP
The firm welcomed two new associates:
Nadia Narain
Jonathan Yantzi
Narain joined the firm's capital markets group. Her practice focuses on M&A, corporate finance, and general corporate and commercial matters. She assists publicly listed companies in the mining, cannabis, and technology sectors with their commercial transactions, corporate governance issues, continuous disclosure requirements, and ongoing public company maintenance.
Yantzi joined the firm's financial services group. He specializes in asset-based, syndicated, secured, mezzanine, and subordinated debt financings. He has closed transactions across various industries, including advertising, engineering, financial services, hospitality, management consulting, manufacturing, and telecommunications.
Burnet Duckworth & Palmer LLP
Bruna Kalinoski joined the firm as an associate in the litigation team.
Kalinoski focuses her practice on all contentious aspects of intellectual property law, including patents, trademarks, copyright, industrial design and trade secrets, emphasizing complex intellectual property litigation. Her experience spans the pharmaceutical, telecommunications, and high-tech systems and software industries.
Borden Ladner Gervais LLP
Laura Levine joined the firm as a partner in the Toronto office's corporate and capital markets group.
Levine advises on complex securities law matters, including corporate finance and governance, continuous disclosure, public M&A, and securities regulatory compliance. She also assists with developing and managing innovative legal content and current awareness materials and delivers bespoke legal opinions on the latest legal and industry developments.
The firm also welcomed Inga Masjule as the new chief talent officer in the Toronto office.
Masjule is a senior talent executive with over 25 years of experience leading talent functions in law firms and professional services organizations worldwide. In her new role, she will be responsible for developing and implementing the firm's talent strategy to enhance its ability to attract, develop, and retain high-quality talent.
Clark Wilson LLP
Virginia Richards joined the firm as a partner in the family law group.
Richards has over a decade of experience in family law litigation. She advises clients on cohabitation and marriage contracts, separation and divorce agreements, property division, spousal and child support, guardianship and parenting time, relocation and mobility, and division of business interests.
The firm also welcomed Robin Dean as a partner in the Indigenous law group.
Dean has expertise in Indigenous rights, title and governance issues, judicial reviews of government action and dispute resolution. She has worked with First Nations in advancing their goals, including recognizing and protecting Indigenous and Aboriginal rights, securing economic benefits, and achieving self-governance.
Dentons Canada
Nurhan Aycan and Mehmet Kömürcü joined the firm as partners in the national corporate and M&A groups.
Aycan has more than 25 years of experience dealing with Canadian and international corporate and commercial matters. He assists high-growth companies across various sectors. Besides his legal work, he frequently speaks at international conferences on Canadian securities law, public and private M&A, and resource sector matters.
Kömürcü is an internationally trained corporate lawyer specializing in cross-border M&A, corporate governance and reorganizations, business immigration, and general corporate and commercial matters. He is qualified to practice in Ontario, New York, and Turkey and has developed strong relationships with industry and regulatory stakeholders throughout Europe and the Middle East.
"We continue to grow our teams in areas of strategic importance to our clients," CEO Tim Haney said. "As a result, we are pleased to welcome both Nurhan and Mehmet to our national corporate and M&A practice. Bringing together Dentons' unparalleled global reach, with Nurhan and Mehmet's Canadian-based international expertise, positions us to deliver greater value to clients."
Harper Grey LLP
The firm named Jackson Robinson as the new director of technology.
Robinson brings over 20 years of experience in the tech space, connecting enterprise technology with people to achieve business goals. Jackson will work with the firm's partners, senior management, and a team of technology specialists in planning and implementing its information technology vision and strategy in his new role.
Lavery de Billy LLP
André Vautour was elected board secretary of the World Services Group (WSG) for the 2022-2023 term. WSG is the most prominent global network of independent firms providing an exclusive setting and platform to connect its members to the most elite legal firms and their multinational clients worldwide.
Vautour is a partner in the firm's Montreal office. He specializes in corporate and commercial law matters, including corporate governance, strategic alliances, joint ventures, investment funds, and M&A. He also has experience drafting technology development and transfer agreements, licensing agreements, distribution agreements, outsourcing agreements, and e-commerce agreements.
Lawson Lundell LLP
Jessica Chung joined the firm as an associate in the Vancouver office's real estate group.
Chung advises clients on various commercial real estate matters, including acquisitions and sales, financing, property development, and commercial leasing.
"I chose Lawson Lundell for the opportunity to work with the best and brightest legal minds," Chung said. "The firm's commitment to mentorship and excellence reinforces my belief that this is the right place for me to grow and develop my career."
MLT Aikins LLP
Myriam Hacault is now an associate in the firm's Winnipeg office.
Hacault has broad experience in corporate and commercial litigation disputes. She has appeared before the Manitoba Court of King's Bench, the Alberta Court of King's Bench, the Alberta Provincial Court, and the Manitoba Labour Board.
Osler Hoskin & Harcourt LLP
Sander Duncanson is the new co-chair of the firm's regulatory, environmental, indigenous and land practice.
Duncanson deals with environmental, regulatory and Indigenous law issues for natural resource developers. He has experience with matters before the Canada Energy Regulator, the Alberta Energy Regulator, the Ontario Energy Board, the British Columbia Environmental Assessment Office, the Alberta Utilities Commission, the Northwest Territories Office of the Regulator of Oil and Gas Operations, and federal-provincial environmental assessment joint review panels.
"We are proud to have Sander as co-Chair of this challenging industry," Calgary managing partner Brian Thiessen said. "As Western Canada adjusts to a constantly evolving regulatory environment, Sander leads a group that will consistently provide innovative solutions for our clients' growth and enhanced business opportunities."
Thornton Grout Finnigan LLP
John Esvelt joined the firm as the new chief operating officer.
Esvelt is a litigation lawyer who has been in the legal industry for more than 25 years. He previously held senior positions, including chief practice officer, chief legal officer, and chief risk officer, at one of the largest law firms in Canada.
WeirFoulds LLP
Ben Kates was elected to the Canadian Association of MAiD Assessors and Providers (CAMAP) board of directors. Founded in 2017, CAMAP is a national charitable organization that supports a network of health professionals assessing and providing MAID (medical assistance in dying).
Kates is a litigation partner in the firm's regulated professions and industries practice group. He is experienced in civil, corporate-commercial, and administrative matters, having handled corporate and contractual disputes, professional liability, media and defamation, and class actions.
"I'm grateful for the opportunity to sit on the CAMAP board of directors," Kates said. "CAMAP provides invaluable guidance to practitioners in a new and evolving area of health care. I look forward to participating in the next phase of the organization's growth."
Submit all your law firm news, including appointments, moves and other professional news, to our legal publications by filling out this form.
You may also send information here.