Seven law firms made new announcements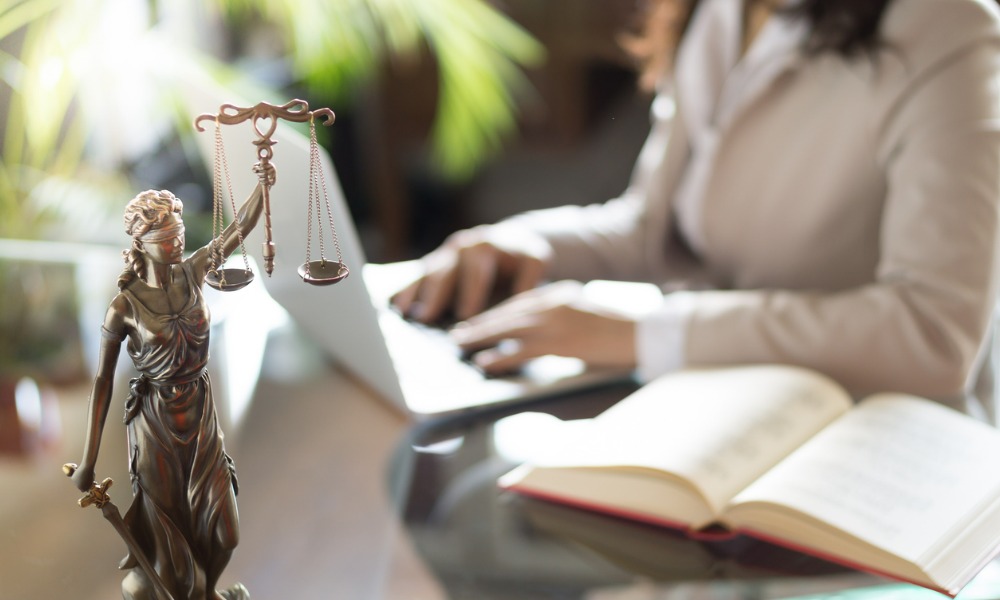 Welcome to this week's roundup of movements among major law firms, in which we sum up significant hires, promotions, departures, and other announcements.
Borden Ladner Gervais LLP
Brad Dixon was inducted as a fellow of the Litigation Counsel of America (LCA). The LCA is a trial lawyer honorary society composed of less than one-half of one percent of American lawyers.
Dixon is a partner and co-chair of the firm's class actions group. He specializes in class action defence and complex commercial litigation matters. He has defended numerous class actions against leading Canadian corporations, financial institutions, and multinational companies.
Fogler Rubinoff LLP
Dom Mannella joined the firm as an associate in the capital markets and securities law group.
Mannella has represented clients in public and private offerings, reverse takeovers, qualifying transactions, plans of arrangements, share and asset purchases and sales, and stock exchange listings. He also advises emerging companies on a wide range of corporate governance and general securities matters.
Before joining the firm, he served as listings and regulation manager and legal counsel at the Canadian Securities Exchange.
Meanwhile, four lawyers rejoined the firm as associates after completing their articling terms:
Marco Agostini - capital markets and securities law
Bree Pierce - litigation and dispute resolution
Paniz Rahdari - commercial real estate and condominium law
Ryan Wachtel - business law
McCarthy Tétrault LLP
Karl Tabbakh was appointed chair of Invest in Canada. Invest in Canada is the country's global investment attraction and promotion agency that brings together industry, community, and government partners to unlock investment and expansion opportunities in Canada for global businesses.
Tabbakh is the firm's regional managing partner for Quebec. He also co-leads the firm's international and business strategy.
His practice focuses on private equity, M&A, securities, and capital markets. He has led and participated in negotiating and structuring some of the most high-profile and strategically critical transactions in Canada, the Middle East, and globally.
McMillan LLP
Brett Stewart was appointed private equity and venture capital committee chair of the American Bar Association's business law section.
Stewart is a partner in the firm's Toronto office. She is a seasoned lawyer with extensive expertise in M&A and private equity investments. She assists domestic and foreign clients with negotiated transactions, including acquisitions, private equity financings, asset and share sales, complex corporate reorganizations, private placements, venture capital financings, and management buyouts.
The firm also welcomed three lawyers in the Calgary, Montreal, and Toronto offices:
Beth Riley (Calgary) – partner
Martin Thiboutot (Montreal) − counsel
Sarah White (Toronto) − associate
Minden Gross LLP
Jamie Arabi is now an associate in the firm's litigation group.
Arabi maintains a broad commercial litigation practice. He has represented clients in several hearings and negotiations involving procedural issues, commercial matters, and product liability claims. He has made appearances before Ontario courts and various tribunals.
Lavery de Billy LLP
The firm welcomed two new associates in the Trois-Rivieres and Quebec offices:
Justine Chaput (Trois-Rivieres) − labour and employment law group
Kevin Desjardins (Quebec) − litigation and dispute resolution group
Stewart McKelvey
Rebecca Saturley was named the new board president of the Canadian Association of Counsel to Employers (CACE). Founded in 2004, the CACE is an association of management-side labour and employment lawyers across Canada.
Saturley is the managing partner of the firm's Halifax office. She advises on various labour and employment-related matters, ranging from restrictive covenants to executive employment agreements and injunction applications. Her diverse client base includes large national companies, owner-managed businesses, and non-profit organizations.
Submit all your law firm news, including appointments, moves and other professional news, to our legal publications by filling out this form.
You may also send information here.