Norton Rose's chief people officer says first years crucial in developing legal, leadership skills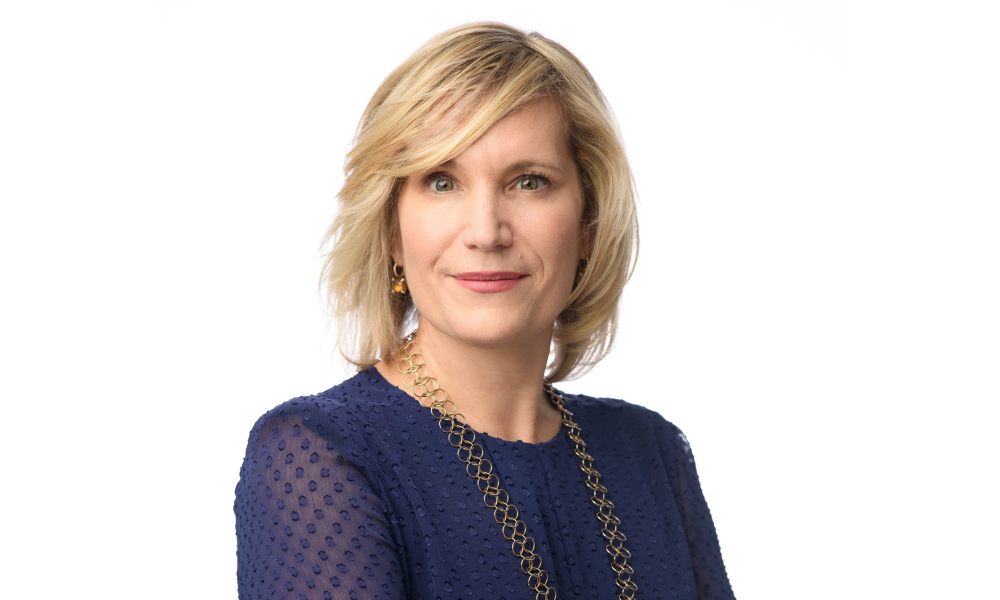 The road to leadership in the legal world for women and those from diverse backgrounds lies in accessing the appropriate opportunities through work allocation and sponsorship programs, says Shanin Lott, chief people officer at Norton Rose Fulbright LLP.
In the past, "women and diverse lawyers haven't always had the same access to allocation and sponsorship," says Lott. "Those are two really important areas we need to focus on."
She says that accessing meaningful work allocation assignments is "really all about getting those important career building opportunities." In particular, Lott notes that "stretch" assignments — those critical assignments that challenge lawyers and are perhaps outside the normal comfort zone — are "really important to building credibility and confidence," and can lead to leadership opportunities.
As for sponsorship, Lott says that this is different from "mentorship," which is very important in helping lawyers develop leadership skills. Mentorship is more about giving career advice and assisting lawyers in integrating into new organizations or roles. "It's more about generally helping young lawyer through their career."
On the other hand, sponsorship is something that Lott describes as "uber" mentorship. "You are really championing a junior person on your team, and often putting your own personal capital and political capital on the line to get that person promoted and advanced through the organization."
The challenge, however, is that successful work allocation, mentorship, and sponsorship means overcoming potential unconscious bias. "We tend to work with people who are like us and share our interests," Lott says, and that can mean that women lawyers and those from diverse backgrounds tend to be "under sponsored." The key to developing a leadership pipeline for women and those from diverse backgrounds is to make sure that they are adequately sponsored and received the work allocation that allows them to demonstrate their talent and them on the path to partnership and leadership.
Lott is responsible for setting Norton Rose Fulbright's strategy to recruit and develop legal and business professionals in Canada. She oversees people operations functions across six offices, ensuring that they support the firm's business objectives and contribute to shaping an engaging and inclusive workplace. She also serves on the Advisory Board for Young Women in Law and on the CivicAction Mental Health in the Workplace Champions Council. She will be one of the speakers at Canadian Lawyer's daylong Women in Law Leadership Forum on Sept. 9.
Lott says that the first three years of a young lawyer's career are most important in developing legal and leadership skills. "They need great work and client-facing opportunities," she says, so making sure that women and those from diverse backgrounds are part of that process is vital.
Lott says that the path to partnership has changed over the years, becoming somewhat more flexible in a positive way that can help women and those from diverse backgrounds. "The timeline is more flexible, not just that traditional seven-to-nine-year window, and there is more accommodation for things like parental leaves," she says. "In general, the partnership is more open, and there are more career pathways to becoming a partner.
"There's more of a tailored approach and ongoing dialogue with associates about their practice and the road to partnership," Lott says, a process that can be more accommodating to women and diverse lawyers.
While developing leadership within a law firm from the bottom up, starting with junior lawyers, is important, Lott says that there is also value in bringing in experienced lawyers as lateral hires, especially if they fill a particular need or skillset.
"You do need to tap into both pipelines," she says. On the one hand, it is essential to invest in young students and associates to ensure they are getting great work experience but accessing the broader legal market for more experienced talent is also critical.
"There are times when we need those lateral hires because there is a particular need," Lott says, "and our goal, as with those at the junior level, is to try and attract a diverse talent pool." However, it is important for law firms to be known for having a diverse and inclusive culture.
To get the diverse leadership talent, Lott says: "We need to send out signals about our commitment to diversity and inclusion. Who we hire at the junior level, who we promote into partnership, our lateral choices, they all play a role in ensuring people understand that diversity and inclusion is a part of our commitment and our values."
Young lawyers hoping to move through the leadership pipeline are encouraged to "take ownership of their careers" in their early days at a firm, Lott says. "Seek out challenging work that interests them and will build their skills within a firm, connect with people in the firm who can be potential sponsors and mentors. Being proactive about your career is crucial."
As for the importance of building a diverse and inclusive leadership pipeline, Lott says, "we're long past the discussion of whether there is a business case for diversity. There is. Studies have shown that diversity at all levels of a firm leads to better outcomes. The goal should be to follow through and make sure that challenging and engaging work as a lawyer is offered to as diverse a group as possible."