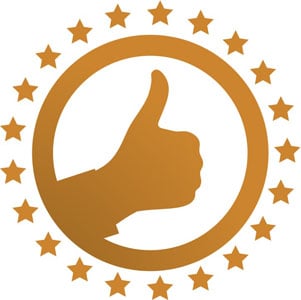 Concentrated expertise and substantially fewer conflicts have helped boutique firms secure a permanent spot in Canada's legal services landscape, with firms in the litigation and intellectual property fields enjoying particular success over the years.
While corporations often turn first to large firms for IP and litigation matters, boutiques have certainly carved a niche by plucking matters when their bigger counterparts are conflicted. Many companies have also learned to love the boutiques in leaner economic times as their legal departments felt the financial squeeze. At the same time, no right-minded company is willing to sacrifice quality. "We tend to look at who's the best at doing what we need," says one in-house counsel from a major corporation in Alberta. "Cost is a factor, but getting top-quality work is No. 1. As we narrow candidates down, it may well come into play, because cost is always an issue."

While many boutiques have made a living through referrals from large firms, at least one Vancouver litigator suggests that well is drying up, with more conflicts being shuffled off to other big firms. "I actually think, generally, larger firms refer fewer cases to boutiques now than they did 10 years ago — significantly fewer," he says. "Because boutiques don't have referrals, and so boutiques sop up conflicts, but they don't generally refer cases to other people, and they don't necessarily work easily with other firms."

But not all large-firm lawyers are down on their boutique counterparts. One Bay Street lawyer envisions a further growth of litigation boutiques as conflict issues increasingly exempt the big firms. "Lawyers are more and more alert to conflict issues that arise, and need to refer, for example, individual parties who might be employees of their corporate client who need legal representation because of a different interest," says the lawyer.

He suggests firms are reluctant to refer such work to other large firms for fear of losing future work from the corporate client. "Boutique firms have somewhat more flexibility than litigation departments in big firms about the kinds of cases they can take, and certainly if they're good and have good experience, big firms have no hesitation in not only referring matters to them, but even hiring them for certain things from time to time," he says.

On the IP side, in-house lawyers say they also appreciate the added flexibility that most boutique firms offer in making fee arrangements.

But one Quebec corporate counsel says her company is reluctant to give certain work to boutiques. "Our patent portfolio is with one of the big Canadian national law firms that has a big presence in Montreal, just because the depth of the team will mean that should there be changes — you know, people come and go, partners come and leave — there's sufficient depth that we're not at the mercy of any one 'superstar,'" she says. "If that person leaves and they're the only one who knows your file, then you sort of are forced to follow them."

While lawyers will continue to squabble over the utility of boutiques, many continue to attract some of the most interesting and challenging files in the country, and that's where the rubber meets the road. Of course, certain firms stand above the crowd, so Canadian Lawyer has set out to determine the cream of the boutique crop.

Our editorial team began the process of selecting Canada's top IP and litigation boutiques by narrowing down a short list of the most notable firms. From there, we drew on the experience of in-house counsel and large-firm lawyers who refer work to these boutiques, conducting a series of confidential interviews to find out what shops they think rise to the top. The results follow: an informal list in alphabetical order of the 10 boutique firms in each of these two categories that are most often called upon when the stakes are high.

Top 10 Intellectual Property Boutiques

Bereskin & Parr LLP
Founded in 1965 by Daniel Bereskin and Richard Parr, the firm has grown to 58 lawyers and become one of the top IP firms in the land. With offices in Toronto, Montreal, Mississauga, Ont., and Kitchener/Waterloo, Ont., this is a boutique that has certainly spread its wings. It boasts a client list including pharmaceutical giant Pfizer Canada Inc., the Royal Canadian Mint, and Sprint Communications. "If you're looking for someone to handle work in a particular field, be it bio-tech or computers or whatever, they have the experts with the backgrounds that can handle that kind of work," says one in-house counsel whose company uses the firm. www.bereskinparr.com

Deeth Williams Wall LLP
Toronto's Deeth Williams Wall was created by a group of lawyers who all, at one point or another, practised at Blake Cassels & Graydon LLP, but opened their own shop as conflict issues increasingly popped up. They have since grown their boutique, with 19 lawyers now representing notable clients like Bell, Interac, The Toronto Star, and pharma mammoth Biovail. The firm began operations in 1994 with seven lawyers, and has since built its strong reputation by offering top-notch IP, information technology, regulatory, and IP-focused litigation services. www.dww.com

Dimock Stratton LLP
Also formed in 1994, Ron Dimock and Bruce Stratton have grown their firm to a stable of 18 lawyers. The firm represented Research In Motion Ltd. for two years in a patent lawsuit, successfully defended a patent case for Boston Scientific Corp. in an action brought by Johnson & Johnson Inc. over coronary stents, and advocated for freelance journalist Heather Robertson in a class-action lawsuit against The Globe and Mail, which went to the Supreme Court of Canada. One lawyer says the firm rises to the top since, quite simply, it "gets the most and best cases because it has very good lawyers." www.dimock.com

Macera & Jarzyna LLP
This Ottawa firm has litigated a slew of key cases since opening its doors in 1978, including Molson Breweries v. John Labatt Ltd. and Toyota Jidosha Kabushiki Kaisha v. Lexus Foods Inc. It has a range of clients from local inventors to multinational corporations. The firm has recently been a key advocate for retailers in their battle with the Copyright Board of Canada over blank recording media. Its sister company is Moffat & Co., a patent and trademark agency firm. www.macerajarzyna.com
Oyen Wiggs Green & Mutala LLP
Since 1977, this 16-lawyer Vancouver firm has convinced British Columbia's legal community that Ottawa and Toronto aren't the only places to send IP files. Its litigation lawyers have appeared at the Supreme Court of British Columbia, the B.C. Court of Appeal, the Federal Court's trial division, and the Federal Court of Appeal. Lawyers from the firm helmed by Gerald O.S. Oyen, Blake R. Wiggs, and Bruce M. Green have also stood before the Trademarks Opposition and the Patent Appeal boards. A telling web address: www.patentable.com


Ridout & Maybee LLP
This firm boasts some of the most recognizable names in the IP bar, including its co-founder James Maybee, who acted as the first president of the Patent and Trademark Institute of Canada, now known as the Intellectual Property Institute of Canada. Another partner at the firm, Janet Fuhrer, is poised to take on the same position once her term as vice president of IPIC concludes later this year. Notable clients include Ford, RIM, and Canon Inc. The firm has offices in Toronto, Ottawa, and Mississauga, Ont. "They've been around for 100 years plus, do a lot of patent work overseas," says one in-house counsel. "I've heard a lot of good things about them." www.ridoutmaybee.com

Robic LLP
The firm traces its history back to 1892 and the creation of patent agency Marion & Marion by two brothers who were also engineers. Author, teacher, and inventor Raymond Robic came on board in 1917, and helped the Montreal firm grow into one of Canada's most reputable IP boutiques. The Robic name made its way onto the firm's letterhead in 1932, and the firm Leger Robic Richard was formed in 1970. The fully integrated firm, now called Robic LLP, keeps an eye on the interests of key players in the cosmetics, luxury goods, petro-chemical, entertainment, and food-and-retail sectors. Perhaps most notably, the firm represented Veuve Clicquot Ponsardin at the Supreme Court in a key 2006 trademark battle. www.robic.ca
Shapiro Cohen
Founded by the late Norman Shapiro in 1963, this Ottawa firm's eight lawyers represent business and industry players in everything from the high-tech to fashion and entertainment fields. Its impressive client list includes the likes of Johnson & Johnson, Verizon Communications, and Virgin Group Ltd. www.shapirocohen.com
Sim Lowman Ashton & McKay LLP
Started in 1970 through an exodus of McCarthy Tétrault LLP's IP practice group, Sim Lowman originally was headed by Herald Fox, who was a pre-eminent IP lawyer for many years, and the late, leading IP litigator Don Sim. The firm represents a long list of top global corporations, such as Disney, Volkswagen, Xerox, and Coca-Cola. It also has played a key role in developing Canadian IP case law, acting for Monsanto in the Supreme Court of Canada's 2004 case Monsanto Canada Inc. v. Schmeiser, and Kraft in the top court's 2007 case Euro-Excellence Inc. v. Kraft Canada Inc. www.sim-mcburney.com
Smart & Biggar
This firm is the country's largest IP boutique, with about 80 lawyers practising in Ottawa, Toronto, Montreal, and Vancouver. It gained notoriety for the engineering and scientific educational backgrounds of nearly all of its team, with over 70 of its professionals — including most lawyers — also being registered patent agents. "They're clearly the best in the country," says one Bay Street IP lawyer. It is related to the patent agency Fetherstonhaugh. The firm's name says it all. www.smart-biggar.ca
Click here for Canadian Lawyer's top 10 litigation boutiques.