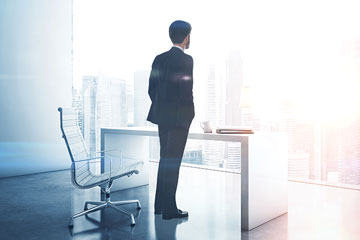 The bells may have finally started tolling for the billable hour, according to the results of Canadian Lawyer's 2015 Compensation Survey.

Already threatened by the spectre of alternative business structures and a wave of upstart law firms with innovative business models, the billable hour has also come under fire from access to justice advocates and even judges in recent times. Now our survey suggests law firms are looking elsewhere when it comes to measuring the work product of their lawyers.

Just 34 per cent of respondents reported billable-hour targets for associates at their law firms, down from 60 per cent in 2014. For those with targets, only 27 per cent offer bonuses to those that hit the magic number, also significantly down on last year's figure, 39 per cent. Among partners, the rate was even lower, with 28 per cent reporting a billable-hour target, and fewer than 10 per cent of those offering bonuses for successfully hitting it.

Monetary targets for associates were more popular among respondents, with 44 per cent of firms setting them for associates, with the incentive of a bonus at 39 per cent of those with targets.

Carrie Heller, president of legal recruitment firm The Heller Group, says the reduced emphasis on billable hours was exemplified by the recent overhaul of the bonus structure at Bay Street behemoth Gowling Lafleur Henderson LLP. Earlier this year, the firm announced it would begin factoring in mentorship, client generation, and other non-billable work when assigning associate bonuses. "It's not just about someone who can put their head down and churn the work out any more," says Heller. "Firms ideally want to see an associate who can work hard, and has the technical ability, but also one who can generate work for the firm. Those are the ones that are going to be considered for partnership."

At smaller firms, revenue generation has long been incentivized with commissions on work brought in, and the survey showed 39 per cent of respondents offered some sort of commission to associates, up from 26 per cent last year. The value of the commission varied between 10 and 50 per cent, depending on the firm.

Heller says the legal market overall feels cautiously optimistic in Canada: "It's not booming by any means, but things are picking up and confidence is starting to grow," she says.

The caution was reflected in the survey results, with just 24 per cent of respondents reporting plans to hire more lawyers next year. On the bright side, only 1.6 per cent planned to downsize, with almost three-quarters of law firms expecting to stick with the status quo.

After a spike last year, first-year associate salaries dropped back to 2013 levels, with the median amount across the country standing at $65,000, down from $80,000 in 2014. Lawyers two, three, four, and five years out attracted broadly similar salaries to last year, according to the survey results. The outlook is good though, with 57 per cent of respondents currently budgeting for an associate wage rise next year, mostly between five and 10 per cent.

At the other end of the legal food chain, partners increased their earnings at 56 per cent of respondent law firms, but it wasn't all good news, with five per cent de-equitizing partners in the last year. "Eat what you kill" remained the most popular method of dividing the pot, in place at a full 40 per cent of respondents, up from 24 per cent in 2014.

About 40 per cent of firms offer benefits to partners and associates, accounting for around five per cent of compensation on average. Perks such as professional development and health club membership were offered at 46 per cent of respondent firms.

In-house counsel
Corporate legal departments foresee a similar year this year to last, with around 41 per cent of respondents budgeting less than $500,000 for legal spend. A similar proportion have set aside between $500,000 and $2 million. Six per cent of respondents went for between $2 million and $5 million, with almost 12 per cent budgeting over $5 million.

Newly hired in-house counsel saw salaries dip sharply according to the survey, with the median 2014 call earning $64,000, compared with $89,000 last year. Two-year calls also saw significant drops, earning on average $65,000, down from $89,000 in 2014. Grouped by year of call, in-house lawyers in most other categories saw slight decreases in average wages over last year's survey.

At the senior level, in-house salaries were similar to last year's survey. For directors, the median pay of general counsel was down to $160,000 from $170,000, while at the executive level, it was $200,000, exactly the same as last year.

Overall, 76 per cent of respondents predicted another rise in 2016, while 65 per cent paid bonuses to lawyers last year. Of those, 52 per cent paid a percentage of salary, with most falling in the 10 to 25 per cent range.

Click here for a full pdf of the survey.