McGrath was recently appointed as Women General Counsel Canada's Atlantic chapter lead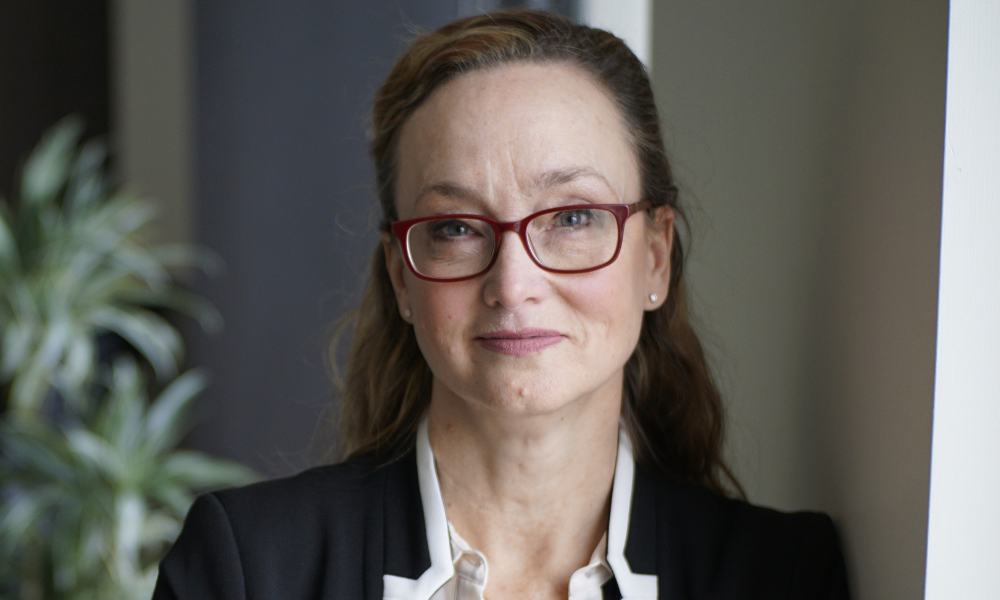 Among her many responsibilities as general counsel and corporate secretary at CBCL, Melanie McGrath prioritizes environmental, sustainability and governance matters as well as diversity, equity and inclusion.
"We're a consulting firm so people are our greatest asset," says McGrath. "We're making sure we have equitable processes in place. We're working on inclusion and diversity, because at the end of the day we want people to feel they can bring their whole selves to work here, so that's very important to me."
After starting her career in private practice, McGrath worked in-house at several insurance companies before bringing her skills to the Halifax, Nova Scotia-based multidisciplinary engineering and environmental services firm CBCL in 2020. After a year as a risk manager, she was promoted to general counsel and corporate secretary, working closely with a corporate compliance officer in the two-person legal department.
Keen to increase her knowledge of ESG matters, McGrath spent the past two years studying the topic and completing an ESG certificate program and a climate leadership program, while also working as part of a team internally to build an ESG framework for CBCL. This included making a corporate commitment to reduce greenhouse gas emissions from operations, tracking the corporate project revenue that contributes to the United Nations Sustainable Development Goals, tracking diversity metrics and supporting good corporate governance.
"It really was a lot of work and I'm incredibly proud of where we've come and where we've landed in terms of our framework," says McGrath. "I actually presented that framework to our shareholder group in 2022 and then to the broader company in 2023."
As part of CBCL's employee-led diversity initiative, McGrath also leads a sub-committee dubbed Inclusion & Belonging which created employee resource groups Women of CBCL and Leaders of Tomorrow, as well as subgroups of employees who help lead company celebrations in Pride Month and Diversity Week.
"We're providing people with opportunities for internal networking, some external volunteering and to improve outreach in STEM," says McGrath. "It's still largely a male-dominated field so we've been trying to support our women to encourage girls and women to go into engineering and science fields."
This year McGrath is working on the Governance Professionals of Canada designation, through which she hopes to bring additional value to CBCL's board of directors. Cybersecurity is also top of mind for McGrath this year as she works diligently to ensure that all software and hardware is in place to protect the company, while also educating employees. CBCL has over 400 employees in 12 offices across five provinces.
"Being at CBCL has allowed me to use everything that I picked up along the way in terms of my legal skills, my strategic skills and other business skills – whether it's been marketing or dealing with compliance or complaints," says McGrath. "I'm also a sounding board for senior management which has allowed me to expand my role and provide value to the company in a number of different ways."
Outside of her role of CBCL, McGrath was recently appointed to the board of Women General Counsel Canada as director for the Atlantic chapter.
"That's a great networking opportunity and education opportunity for other women who are in the general counsel role so I'm really looking forward to building the Atlantic chapter," she says.