There is inherent value in having somebody with lived experience at the table, says Kydd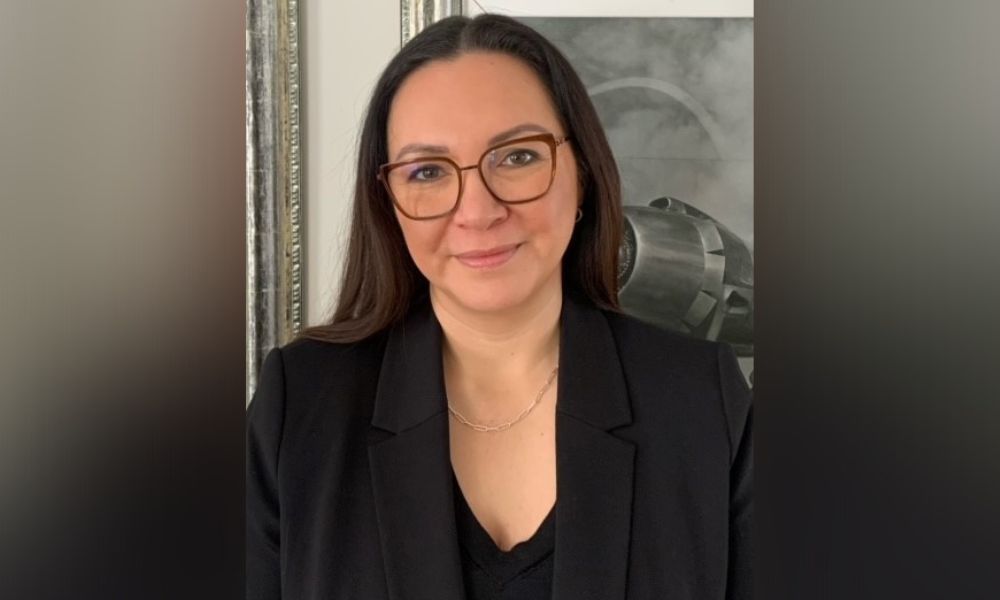 As an Indigenous lawyer, Janesca Kydd has always made it a priority to use her platform to help advance reconciliation and promote equity, diversity and inclusion in the workplace. Since her promotion to general counsel at the University of Manitoba in 2021, Kydd has participated – along with other members of the leadership team – in a multi-day reconciliation action plan discussion, and she is also part of an anti-racism task force that is working to develop a plan for the university. Kydd feels her own background and experience allows her to bring a valuable perspective to elevate discussions about reconciliation.
"Representation is crucial for organizations that are seeking to grow and develop in positive ways in relation to EDI and Indigenous reconciliation," says Kydd, who comes from an Indigenous Canadian background on her mother's side, and a Scottish background on her father's side. "I think there is inherent value in having somebody with lived experience at the table."
Kydd notes that it is not the work of one individual but many – including allies.
"I am strongly in favour of opportunities for additional viewpoints to be heard when pivotal matters are under discussion," she says.
Born and raised in Manitoba, Kydd spent most of her childhood in Indigenous and Metis communities in and around the Manitoba Interlake before she had to leave home at the age of 15 to attend high school away from her family.
"I don't presume that my experience was the same as my brothers or any other First Nations youth that might be leaving home currently, because everybody's experiences are unique, but I do think that I provide an additional lens within which to view recruitment and retention issues, for example, at the university," says Kydd.
Starting her legal career at a private law firm in 2003 where she focused on corporate transactions and real estate transactions as well as Indigenous law, Kydd switched gears in 2011 to join the Government of Manitoba. From there she took an opportunity to join the University of Manitoba in 2013, initially as legal counsel for the medical school until she earned the title of general counsel for the university in 2021.
In her role, Kydd oversees all legal services requests for the university which is home to 31,000 students and 9,000 staff. She and her team of seven in-house legal counsel are focused on helping the university stay ahead in terms of EDI, anti-racism and Indigenous reconciliation.
"I feel particularly affected by the discussion in public discourse lately relating to reconciliation – especially being in Winnipeg with the recent national coverage relating to missing and murdered Indigenous women and girls," says Kydd. "I feel that it affects all of us in the city, and the country, so any incremental steps forward that we can take at the university, I am in support of that in any way that the legal office can participate."
Kydd and her team are also staying abreast of human rights law, accessibility, labour laws and administrative law so the university can continue to provide a respectful work and learning environment, as well as keeping a close eye on charitable laws, financing, accreditation and risk management, and maintaining partnerships with affiliated partners.
In the year ahead, Kydd's goals include growing her team and streamlining processes to continue developing relationships and providing timely advice for clients. As general counsel, she also sees it as her role to assist others in the mission to elevate the university's path to reconciliation and EDI.
"There are many players within the university and in the community who are doing the hard work towards Indigenous reconciliation, and I think any steps we can take to help elevate those discussions and take positive steps forward is a win for all," says Kydd.