Women in Law Summit panel shares insights on breaking down barriers facing female lawyers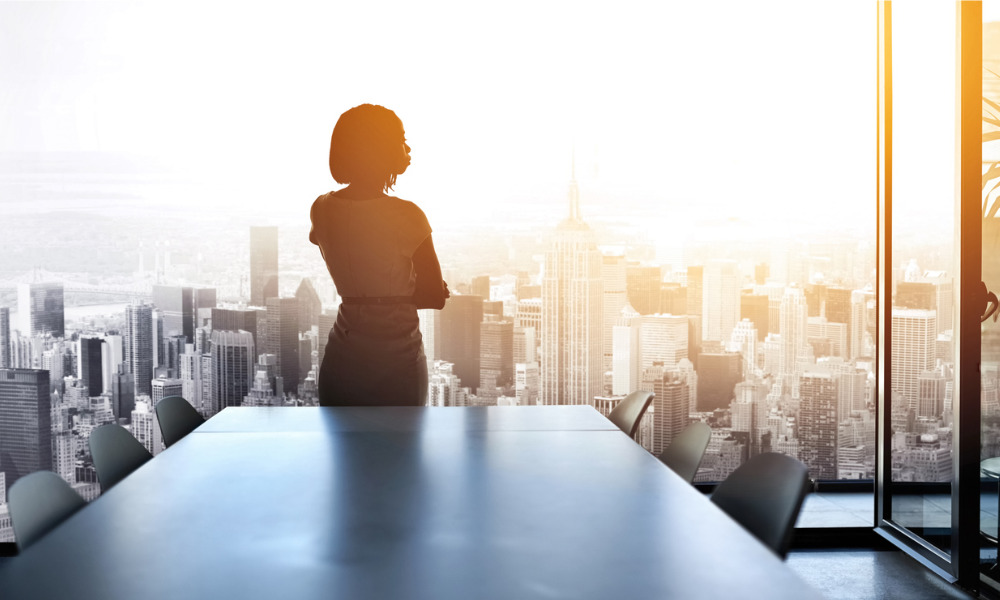 While firms and in-house legal departments are increasingly discussing the merits of diversity and gender balance, little has changed to advance inclusivity and equal opportunities within the legal profession. Women still face barriers that slow their progression into leadership roles, and they have to fight for compensation equal to their male counterparts.
Legal department and law firm leaders shared insights on "Pushing forward gender parity, diversity, and inclusion in law" at Canadian Lawyer's Women in Law Summit.
More needs to be done to make the working environment more welcoming to women in the legal profession, according to Shara Roy, chief legal counsel at Ernst & Young LLP. "It's definitely not a pipeline issue. When I went to law school more than 50 percent of my class were women." said Roy. "I think what drives women, people of colour and LGBTQ+ individuals out of the profession is that they don't feel welcome."
Women also need to advocate for themselves and stay in the profession, Roy advised.
Jennifer Mathers-McHenry, founding partner at Mathers McHenry & Co. added that law firms can be difficult places for women to practice because of the prevailing power structure.
"The people who have the most power are the people who have the biggest books," she said. "At this point in time, we haven't seen a big shift away from those individuals being a lot of straight, white guys. We do need to start shifting the power dynamic as a group."
The idea that moving away from private practice to an in-house role will be an easier lifestyle is simply a myth, according to Roy who joined Ernst & Young from Lenczner Slaght last year and said she has "never worked harder."
Mathers-McHenry added that the narrative also needs to change with regard to assumptions surrounding leaving a large law firm to join a boutique or to start a new firm. Having launched her own firm four years ago, Mathers-McHenry was asked at the time if she did so to spend more time with her children and have a more balanced life.
"This wasn't a work-life balance choice because I absolutely work harder than I did before, so I think we need to interrogate where those biases and assumptions are coming from and start to really change the narrative around choices people are making in the profession," she said.
Thomas Kim, chief legal officer and company secretary at Thomas Reuters added that in-house practice has revolutionized since the 90s and legal departments are now competing for the same talent as law firms.
As a general counsel, Kim's approach is to require law firm partners to nominate a woman or a person of colour to be his point of contact. He also asks who will be getting the origination credit.
"It's incredibly difficult when you're inside a firm to get institutional clients to shift their origination credit, so this is the point of inflection in which someone within the system can help," said Kim.
Sandeep Tatla, chief equity, diversity and inclusion Officer at Fasken, and panel moderator, referenced research that shows when women return to work after maternity leave they are actually more vested and determined to achieve goals than they were before, despite assumptions to the contrary.
"Think for yourself about what you want from your career and don't let these narratives shape that," Tatla said.

The panel also discussed what female lawyers can do to come from a place of empowerment and start to affect change for themselves.
"There are more choices than you think there are," said Kim. "Don't ever get stuck in a rut where you feel your value is defined by the people that you are with at that moment."
Mathers-McHenry added that women should be their own champion and recognize what is going to get them paid and what is going to get them promoted. "I do see a lot of women toiling in obscurity, happy to be a perpetual third chair, second chair, and not necessarily putting their hand up and saying 'hey, can I do the cross-examination? Can I do the closing arguments? Can I talk to the clients?' Those opportunities really do matter," she said. Mathers-McHenry also recommends keeping a close eye on origination credit and understanding how it works.
Roy added that it is important to invest in yourself and ensure you have the help you need to succeed, whether that means hiring a nanny or investing in a career coach to help negotiate your compensation.
Tatla advised the audience to allow themselves to be vulnerable. "Women carry this burden of feeling like we need to be perfect," she said. "When you recognize that you need to ask for help, you'll be surprised at what you learn."
The Women is Law Summit was sponsored by LEAP and Cassels.