Perri is speaking at the Women in Law Summit, Feb. 16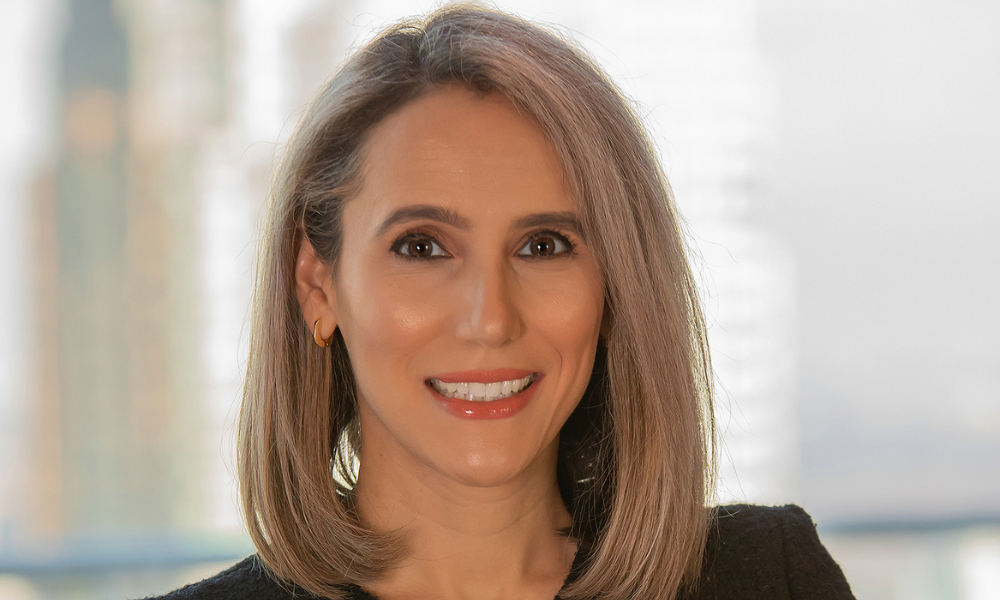 Learning from mentors and sponsors in and out of the workplace can be extremely beneficial for in-house lawyers looking to climb the ranks within an organization or to take advantage of new opportunities elsewhere.
Seeking out support from the right individuals is essential – not just for career progression but also for navigating a large and complex organization, according to Sandra Perri, senior vice president and general counsel at Sun Life Canada.
"From my earliest days in private practice, right through to growing my career in-house, I've always sought out leaders who I admired and wanted to emulate, whether that was in the legal space or in business; and whether for their technical expertise or their business acumen or their leadership presence," says Perri, who will be speaking at the Women in Law Summit on February 16 in Toronto. "I've tried to seek out and learn from those individuals." This was especially crucial for Perri as she moved through different roles and took on challenges outside of her own areas of expertise.
After starting her career as a commercial litigator, Perri opted to move in-house to fulfill a desire to better understand the strategy and decision-making process within a major Canadian organization. Initially joining Sun Life in 2011, Perri moved through a series of roles with progressively greater responsibility – most recently earning a promotion to senior vice president, general counsel in December, 2022.
Perri continues to give back by making time to mentor and sponsor others within the legal profession.
"I think it's particularly important in an in-house environment where there are more non-traditional roles available, and the route to success isn't always as clear or linear as it can be in a law firm," says Perri. "Career progression in an in-house environment can involve more lateral moves or detours, so I view it as a top priority to help people navigate that."
In today's post-pandemic hybrid working environment, its is more important than ever to be intentional about seeking mentors and sponsors, Perri advises.
"I think the key is to be curious and genuinely interested in learning, and just take the time to really approach someone you've never worked with before and ask questions about their role in the organization and what their career path is looking like," she says.
As the legal lead for the Canadian financial services giant, Perri takes responsibility for delivering proactive and strategic legal advice and support to Sun Life's various lines of business right across the Canadian operation.
She and her team proactively manage risk while finding legal solutions to execute on various objectives for the broad range of businesses they support. This includes everything from managing litigation to negotiating critical commercial agreements and advising on regulatory matters.
Sustainability and ESG reporting are top of mind for Perri this year, as the financial services industry seeks to ramp up its commitments in this evolving space. She is also closely monitoring the pace of regulatory change on both the insurance and security side, as increased transparency for customers remains a growing trend.
As she settles into her new role as general counsel, Perri is keen to continue her focus on supporting her team and helping them to develop and map out their own career plans, while also continuing to seek educational opportunities for herself.
"Any time you get a chance to pause from the day-to-day whirlwind and engage in self-reflection and building deeper connections with peers and networks, it can really be transformative and quite energizing," she says.