Kennedy and Davis discuss salaries, surprises, and the ideal timing to move in-house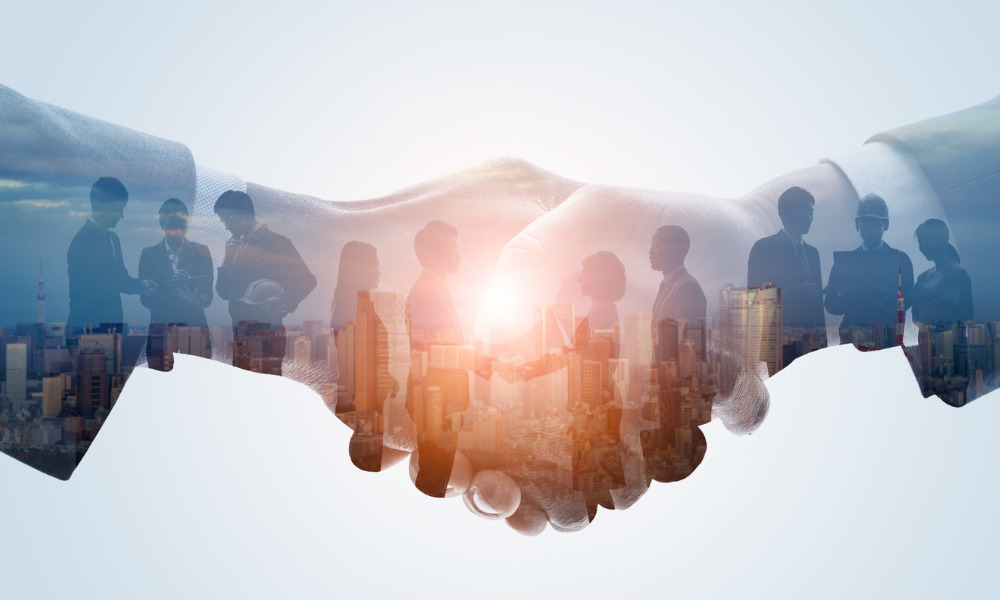 Distinguished legal department leaders Melissa Kennedy and Jeff Davis discussed the pros and cons of a career in-house at the University of Toronto Faculty of Law's In the House with In-house webinar last week. The pair shared their thoughts on the right time to move in-house, work-life-balance, and surprising things they learnt at the start of their in-house legal careers.
Davis spoke about his move away from private practice to an in-house role in 2001, as he wanted to explore a different career path without the pressure and the fear of losing clients. Although he enjoyed the change, there were many surprises on the in-house side.
"At the beginning I didn't know what to expect," said Davis, who has been in-house with the Ontario Teachers' Pension Plan for close to 18 years – currently holding the title of chief legal and corporate affairs officer. "The first big thing was that everything didn't revolve around being a lawyer," he said. "When you're in a law firm, the company and the business is run by lawyers, but when you go corporate, you're supporting a business that has some greater mission so you're not the centrepiece of what's driving the business."
Lawyers moving in-house for the first time should prepare to spend the first six-to-nine months focusing on understanding the business, instead of immediately trying to prove their value and their worth, Davis said.
Kennedy agreed that there is an adaption period for the first six-to-nine months after moving in-house, as it is a completely different way of practicing law. One important lesson that Kennedy teaches to new lawyers at Sun Life is how to prioritize and to 'risk rate' their work.
"There is just so much that comes across your desk in-house," said Kennedy, Sun Life's executive vice-president, chief legal officer and public affairs, and former general counsel at OTPP. "It takes a while to understand which tasks need an A+ job and which things coming across your desk only really need a C job. One of the big differences between being an external lawyer and in-house is risk assessments that are calibrated to the company," she added.
Kennedy was surprised by the volume of 'non-lawyer' skills that she needed to learn when she first moved in-house in 2001. Listening to analyst calls was a great way to understand more about the business, she said.
At OTPP, Davis likes to hire lawyers with at least five to eight years of experience in private practice as this gives them the background in a diverse range of areas of the law, and exposure to different types of lawyers.
Kennedy and Davis also discussed salaries in-house and in law firms. There is generally a drop in income with a move in-house so from a financial perspective, moving in-house too early in one's career can reduce income growth, Davis said.
"I'd also say it's a myth that you will always make more money in private practice," said Davis. "If you're successful in-house, it's possible to get to the same end place as partners in law firms, but if you move in-house too early, you'll get hired at a level that will not grow year over year at the same rate as it would at a law firm."
Staying in-house for a little longer also gives the benefit of allowing lawyers to hone their craft and become more confident in applying legal analysis, Kennedy said.
One of the most rewarding aspects of an in-house role, from Davis' perspective, is working on truly global projects.
"When you go in-house you can work in jurisdictions all over the world," he said. "You get exposed to so many different legal regimes…It's a powerful opportunity." In addition, there is a greater opportunity for leadership and mentorship in-house, and exposure to professionals in all areas of the business, he added.
At Sun Life, a huge piece of leadership is around talent development, which often includes moving people between different roles, Kennedy said. Another benefit for in-house lawyers is working with external counsel who are experts in their field.
"One of the things as you move up in your career in-house is you become less and less of an expert and more of a generalist because your world just gets bigger," she says.
Some lawyers make the mistake of moving in-house because they think they will be working fewer hours, which is not the case, according to Kennedy. Particularly if you are working for a global company, you can expect to be taking calls very early in the morning and very late at night, she said.
"Managing work-life balance has become just as challenging internally as it is externally," she said. "If you're going to come in-house because you think the hours will be better, then don't, because you will be disappointed."