Corporate counsel named to court after recently being elected as a bencher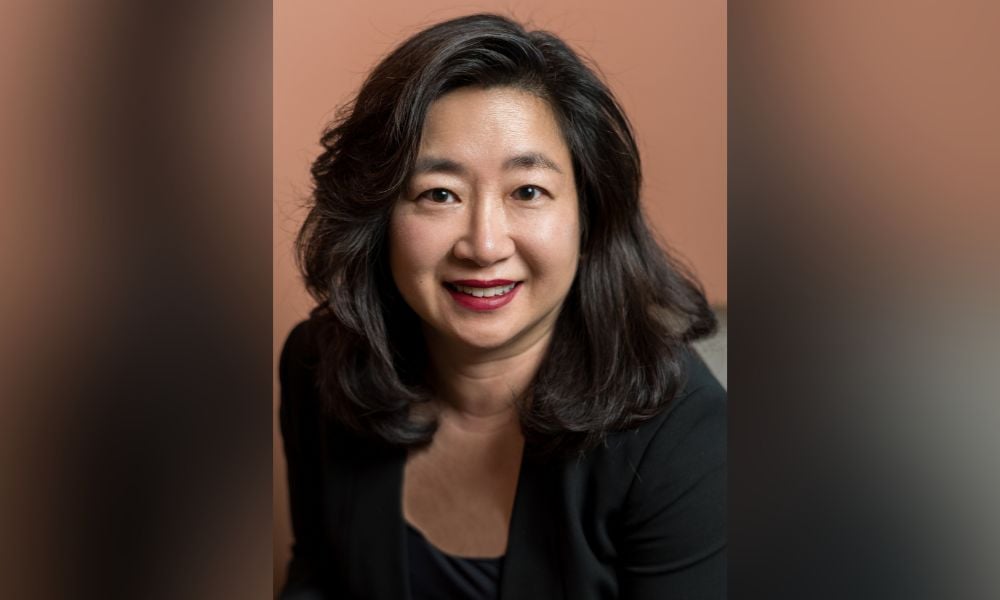 The appointment of Julia Shin Doi to the Superior Court of Justice of Ontario is not just welcomed news for Shin Doi. It should also be welcomed news for general counsels across the country.
Before being named to the bench, Shin Doi was general counsel and secretary of the Board of Governors and privacy officer of Toronto Metropolitan University, a position she took after serving as counsel for York University.
"I don't think I'm aware of anybody else appointed to the bench out of a general counsel position… so I think this is wonderful" said Bindu Cudjoe, chief legal officer, chief inclusion and equity officer and corporate secretary for Laurentian Bank. "First of all, selfishly, I would say this gives a lift to the in-house bar that we still have legal credentials, even though we're not closing one giant deal after another… Separate and apart from that, it's a recognition that as a general counsel, everything [you do] is absolutely an exercise in judgment. It's about a holistic understanding of lots of different dimensions, including reputation risk, compliance risk and all of these other pieces. It's a tremendous nod to the variety of skills that extend beyond the legal acumen that is table stakes."
Beyond the new justice's work as a corporate counsel, Cudjoe is excited by Shin Doi's ability to create communities and draw people together. Cudjoe first met Shin Doi through the Federation of Asian Canadian Lawyers. Shin Doi is a founder and past president of the organization. She is also a founding member of the Korean Canadian Lawyers Association, the Roundtable of Diversity Associations, Women General Counsel Canada, and the Korean Legal Clinic. Shin Doi was also president of the National GC Network and past chair of the Canadian Corporate Counsel Association (Ontario).
"She brings people into the fold and creates places for them," said Cudjoe. "One of the things I've admired about her for probably 15 years now is her genuine interest in other people and how much she makes the time – and with purpose – to really reach out to connect to other people, opening up to people who are in different places in their career. So many of her actions are about creating a community of belonging."
According to Cudjoe, Shin Doi's social intelligence not only marks her as an excellent choice for the bench but also her legal knowledge and willingness to share it. She co-authored the book Behind and Beyond Boilerplate: Drafting Commercial Agreements. Shin Doi has also taught advanced corporate/commercial law at the Toronto Metropolitan University's Lincoln Alexander School of Law (a school she helped establish) and contract law at the University of Toronto's Faculty of Law LL.M. program.
A bar member since 1994, Shin Doi earned a B.A. with distinction from the University of Toronto and graduated from Osgoode Hall Law School with a J.D. and LL.M.
She has been presented with the R.V.A. Jones Award by the Canadian Corporate Counsel Association and the Ontario Bar Association's Linda Adlam Manning Award for Volunteerism. She was also named one of the Top 25 Most Influential by Canadian Lawyer Magazine in 2017.
Before her appointment, Shin Doi was re-elected as a Law Society of Ontario bencher. She was one of the leaders of the Good Governance slate of candidates. Her replacement is Howard Levitt, the candidate with the next highest number of votes. Levitt, a senior partner at Levitt Sheikh and editor-in-chief of the Dismissal & Employment Law Digest, ran as a member of the FullStop candidate group. According to Jennifer Wing, senior communications advisor for the LSO, Levitt has consented to be a bencher.
While it's impossible to know how Shin Doi will preside over her courtroom, Cudjoe suspects that lawyers who appear before her would benefit from being well-prepared and "super passionate."
"Be an advocate for your clients. Know them. Care for them… She is somebody who is very curious and would be open to learning more about the person in front of her."
Cudjoe believes Shin Doi will continue her community-building efforts in her new role as a justice, even if her approach will have to be different, given the restrictions and limitations of the position. For example, Cudjoe thinks the new judge will likely encourage others, especially general counsels, to consider joining the bench.
"I suspect there will be conversations where she's going to tap people on the shoulder and say 'you should consider doing this. There's a place for you here.' And gosh, don't we all need that sometimes? I think that's her magic."