Canadian Lawyer's top 25 Most Influential in the justice system and legal profession in Canada is now in its eighth year.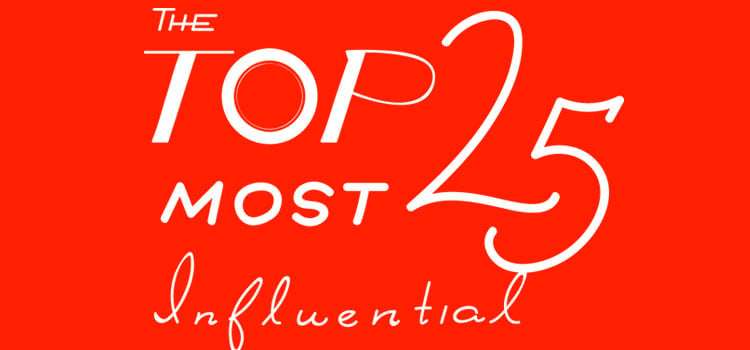 Canadian Lawyer's top 25 Most Influential in the justice system and legal profession in Canada is now in its eighth year. The Top 25 is always the magazine's most-read and most-commented-on feature. Its popularity — both in terms of the number of nominations we receive as well as the number of votes in the public poll — highlights the engagement and pride in their colleagues that lawyers, judges and others in the legal profession have.
As we do every year, we put out a call for nominations to legal groups and associations representing a variety of memberships and geographies, last year's Top 25 honourees, our readership and our internal panel of writers and editors.
We received more than 200 nominations, which the internal panel whittled down to 168 candidates who met our criteria.
Once we had the long list of candidates, we posted it online and polled our readers for their votes — and you let us know in droves what you thought. Nearly 10,000 — 9,552 — people voted and commented on those whom they thought made their mark over the past 18 months. The final list of 25 honourees is based on that poll with input and the last word from the Canadian Lawyer editorial panel.
Being named as one of Canadian Lawyer's Top 25 Most Influential highlights the important and significant work jurists have done in the last 18 months or so. Some of them may have steered big deals or made the most splash on the news pages, but it's about their leadership and influence in a larger sphere. It is not a recognition of lifetime achievement. Inclusion in the Top 25 speaks to a level of respect, the ability to influence public opinion and to help shape the laws of this country and others; contribution to the strength and quality of legal services; involvement and impact within the justice community; and social and political influence and involvement.
The Top 25 is split into five areas of influence with five winners in each of the following categories: Changemakers: catalysts for positive change and innovation in any area of the profession; Human Rights, Advocacy and Criminal: including activists, advocates and judges; Government/Non-profits/Associations: including the judiciary and those active in all levels of government, public inquiries and officers of Parliament; In-House Counsel: those working in business, industry, government and the non-profit sector; and Corporate-Commercial: including litigators, dealmakers and regulators. Nominees were put in the category in which the individual exercised their influence during the time period, which at times may differ from their main area of practice.
As a new editorial team in 2017, what struck us about the winners was their diversity. The top vote getters in four of the five categories were women and many were from historically underrepresented groups in the legal profession. It is important to note that these winners were not included because of their diversity — their accomplishments and the votes from their peers were why they are on our list.
A few key themes came out as the winners were selected. Indigenous issues continue to capture the mainstream headlines, especially with Canada's 150 celebrations and the debate around our country's history. Changemaker Christa Big Canoe, as senior counsel for the Missing and Murdered Indigenous Women and Girls National Inquiry and counsel on many other cases representing indigenous people, brought many of these issues to light in legal forums.
While there was diversity among the winners, more important were the initiatives the winners led to further diversity across the profession and in our justice system. Raj Anand led the votes among the Human Rights, Advocacy and Criminal winners, likely due to his ground-breaking work to overcome systemic racism in the profession. Julia Shin Doi, who led the votes among the In-House Counsel category, has also worked tirelessly to promote racialized lawyers.
British Columbia's reforms to its justice system figured prominently, which we have previously explored in our coverage of the fallout from the Jordan decision. The former attorney general of the province, Suzanne Anton, was the top vote getter in the Government/Non-profits/Associations category. Her reform initiatives were significant in many areas, and whatever your political leaning, one would hope the positive momentum on justice reforms continues in B.C. with the new government in place.
Poonam Puri, a previous honouree, received the most votes in the Corporate-Commercial category. Her work on investor protection and many other areas of business law garnered wide respect among academics and Bay Street alike. Puri bridges many divides, including those between the profession and the academy as well as that between investors and those who advise them.
Finally, we are proud of the regional diversity our winners represent. From Vancouver, Edmonton, Winnipeg, Windsor, Toronto, Ottawa, Montreal and Halifax, our winners hail from coast to coast.
While only 25 of the incredible nominees can make the final list, every single one of them has had an impact, and their accomplishments are many and varied — not to mention many of them done behind the scenes or on a pro bono or volunteer basis. It's these lawyers and judges from across Canada and many different areas of practice who uphold the greatest ideals of the profession and are worthy of recognition.