He is running as bencher to stop competence from being 'reimagined through a progressive lens'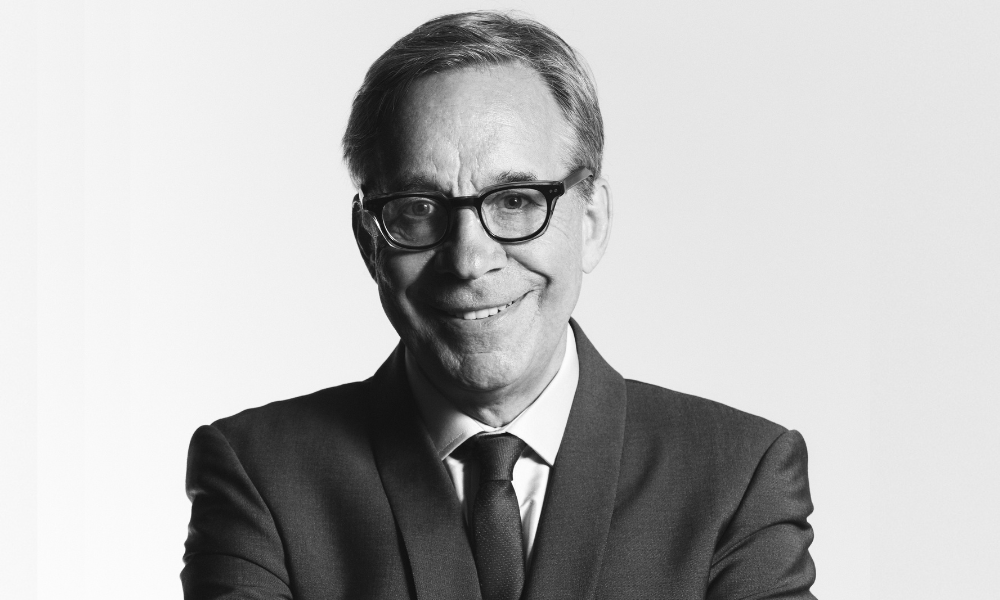 Canadian Lawyer spoke with Howard Levitt, an employment lawyer at Levitt Sheikh and weekly National Post columnist. Levitt is running in the upcoming Law Society of Ontario bencher elections as part of the FullStop slate.
Tell me about your practice
Half of my practice is acting for employees, who are generally higher income. Because of these cases' level of sophistication, we typically have the big firms and litigation shops on the other side rather than employment law shops.
The other half of my practice is representing employers, often large national employers. Apart from a few small governments, my clients are generally not governmental or companies such as mainstream manufacturing companies.
They are often entrepreneurs who are now billionaires and owners of major Canadian companies. We think the same way. Like our firm, they have a less corporatist approach.
How did the pandemic affect your firm?
The pandemic was spectacularly positive for our firm, even if it was not for anybody else in society. It was manna from heaven.
First, massive layoffs created cases for employees and problems for employers. Billings went skyward, and it created a lot of interesting issues. I became the point person in the country because I was talking about COVID every week, or twice a week, through the National Post articles. I was on NEWSTALK 1010 six days a week, answering questions.
It was a late-career rejuvenation.
What was the biggest challenge of growing at that pace?
Everybody wanted employment lawyers, including employment law shops and big firms.
So, people were leaving rather than joining firms. There will be a shakeout now, but finding staff and lawyers at the time was challenging.
Has the demand abated in the last 12 months to six months?
It hasn't changed markedly, but we've structured our firm differently. My skill is marketing, branding and practising law, not administering. We've hired a very good managing partner, and I've been able to detach myself from that.
How quickly did you return to the office in 2020?
Everybody went home in March except for some older people like me, who frankly were more vulnerable but didn't feel that way. The younger people fled for home, and after two and a half months of declining billable hours, which went down almost a third, I said there isn't much of a danger right now, and we'll take proper precautions, so let's come back.
We had one lawyer who wasn't very happy with that. He quickly departed. But everybody else was required to come back to the office.
Even the clients at home were delighted that we were easily accessible. People say they're accessible even from home, but they're not as accessible as if they're here.
How did labour and employment services demand change over the last three years?
The most significant growth during COVID was COVID-related layoffs and constructive dismissals.
Companies needed to reduce wages or hours during COVID, which was a big opportunity for employment law firms. And then infectious disease emergency leave ended, and the challenge was all these sudden dismissals of people who were never recalled.
Employers were trying to suss out whether employees had another job and would not return anyway. They did not want to pay wrongful dismissal damages to somebody who would never have returned. And if they did come back, having to deal with the fact that it was a phantom job offer for which the court would hit them even harder in potential punitive damages.
But you had the risk of firing people who already had other jobs and paying them wrongful dismissal damages, and they weren't entitled to anything because they would have resigned or abandoned their jobs if called back.
And now we're just returning to relatively regular wrongful dismissal season with one big difference: We have the hottest job market in 50 years.
That means it's hard for employees to have sizable wrongful dismissal claims. Because if you mitigate, that's the end of your claim beyond employment standards. Many employers don't recognize that.
Tell me about the significance of the Matthews v Ocean Nutrition Supreme Court of Canada decision you worked on
Mr. Matthews' case went to the Nova Scotia Court of Appeal with his current lawyer, whom he had a good relationship with. But his lawyer was not a specialist in employment law. So, I worked with Eugene Meehan to take it to the Supreme Court of Canada. I had substantive knowledge, and Eugene had the Supreme Court of Canada knowledge.
The NSCA had the most aggressive dissent I've ever read in a court judgment. It was articulate and emotional at the same time. I thought it would get SCC's attention. The Supreme Court of Canada doesn't hear many employment law cases.
There were issues of bad faith, and Matthews was treated horribly by Ocean Nutrition. Employment law has always been an area where the courts try to protect vulnerable employees. I thought this might get the court's attention, and it did. And the law had to be defined.
Why did you decide to run for bencher as part of the FullStop slate?
Peter Carey at my firm encouraged me to run for bencher. I told him I didn't have enough time, which I said when the StopSOP slate asked me to run four years ago.
Peter said, "What are you talking about? You have your new managing partner here; all that nonsense is offloaded. You have time."
I told Peter, "You're probably right, it would be a lot of fun, and I think I can make an impact."
I'm fearful of the resurrection of the statement of principles. It may not be SOP, but it'll be in another form. If you look at the incumbents running on the good governance slate, many supported the SOP.
Jordan Peterson received complaints about his political statements. So, he is up against a panel of his political enemies who would sit in judgment for something he had done that had nothing to do with his clinical psychology practice.
I don't want that to happen to me or any of us. And imagine if SOP had been adopted, then espousing arguably conservative philosophy could be seen to violate the underlying spirit of the SOP.
I don't want competence to be reimagined through a progressive lens, which is what would happen if the good governance coalition, which I call the more governance slate, got elected.
When you mention the law society, most lawyers hide under their desks. Everybody understands that if they commit acts of genuine misconduct, they should and will be disciplined, whether it's sexual harassment or the more expected issues like fraud. In other words, the FullStop slate doesn't want to politicize the process.
I have the luxury of not being personally fearful of anything because I made a lot of money. I'm financially wildly independent. So, I'm not afraid of anything anyone could do to me. But I can look back at a younger Howard Levitt who would not have wanted a progressive slate to become thought police.
*Answers have been edited for length and clarity.