Project includes training staff and making privacy toolkit more accessible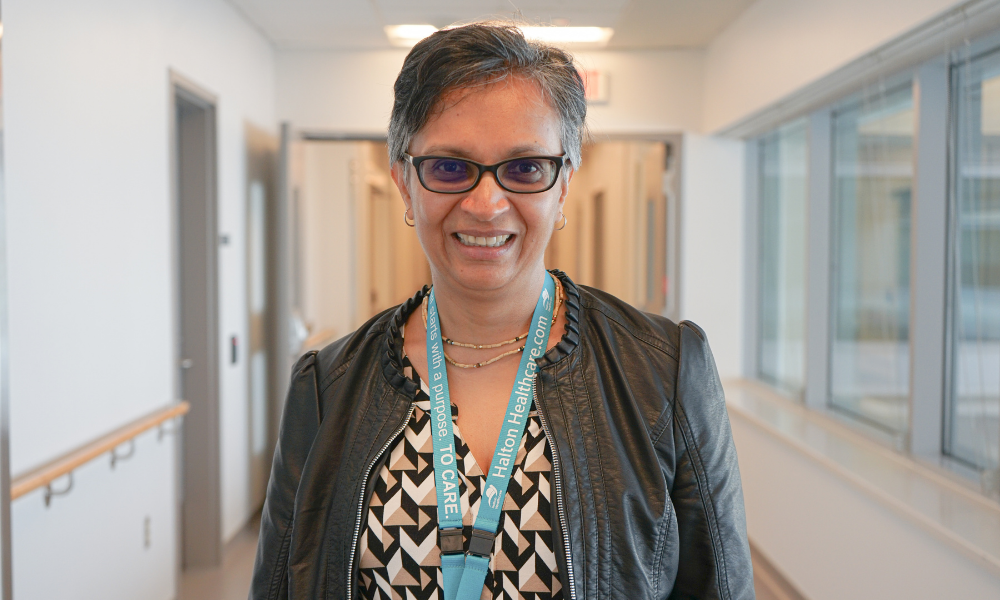 As the sole lawyer at Halton Healthcare in Ontario, Minal Upadhyaya handles all legal matters. Her top priority is managing privacy and cybersecurity as she takes responsibility for the organization's ever-evolving privacy program. Upadhyaya is currently working to update Halton Healthcare's privacy toolkit to make it more meaningful and more usable for the staff.
"Expectations from a privacy perspective are increasing day by day, and I think people are generally getting more savvy about their rights from a privacy perspective," says Upadhyaya, who holds the title of general counsel and privacy officer. "Privacy is becoming more and more top of mind for our patients, and also from a regulatory perspective, so I'm proud of the fact that I've gotten support from the senior management team to move this project forward."
The project includes refreshing the organization's privacy compliance policy to make it more meaningful for staff and the physicians that support client care, as well as doing a big rollout of privacy training.
"It's time to revamp our policy and bring it into 2022, to create an overall privacy compliance program that thinks about privacy in everything we do and everything we see," says Upadhyaya. She hopes to roll out the new policies and start training staff by the end of the year, and to extend the training to physicians in early 2023. She also plans to update broader governance policies.
Upadhyaya joined Halton Healthcare in 2020 as a solo lawyer – and the organization's first in-house counsel, bringing in-house experience from her prior roles at The Investment Funds Institute of Canada, as well as RBC and TD Bank. Despite having no prior experience in the healthcare industry, she jumped at the opportunity to join Halton Healthcare.
"The one thing I learned is that all the skills you develop as a lawyer over time are definitely transferrable and transportable to different industries," says Upadhyaya. "The key premise of being a lawyer is to provide legal advice and to be able to interpret and review legislation, and that can apply no matter what the industry is."
Upadhyaya's responsibilities include managing procurement contracts, and providing advice to the senior management team on governance and corporate commercial matters. She also supports frontline staff with legal questions relating to patient care.
When she first joined the organization, Upadhyaya reached out to other lawyers at hospitals in Ontario and to external counsel to develop a support network.
"I had never worked on my own as the only lawyer for an organization, so it took a bit of time to settle into it," she says. "When you have other lawyers to bounce things off, you have a bit of a safety net."
As the first in-house lawyer at Halton Health, Upadhyaya maintains an open door policy to make herself as approachable as possible to her colleagues. She views her role as a "business enabler" who provides practical legal advice while remaining mindful of the risk reward balance.
"There was a lot of role ambiguity when I first came in," she says. "They didn't really know what to do with a lawyer, except they felt they wanted one, and in retrospect, needed one, so I think critical to integrating into the organization was having an open door."